Smurf Cereal Memories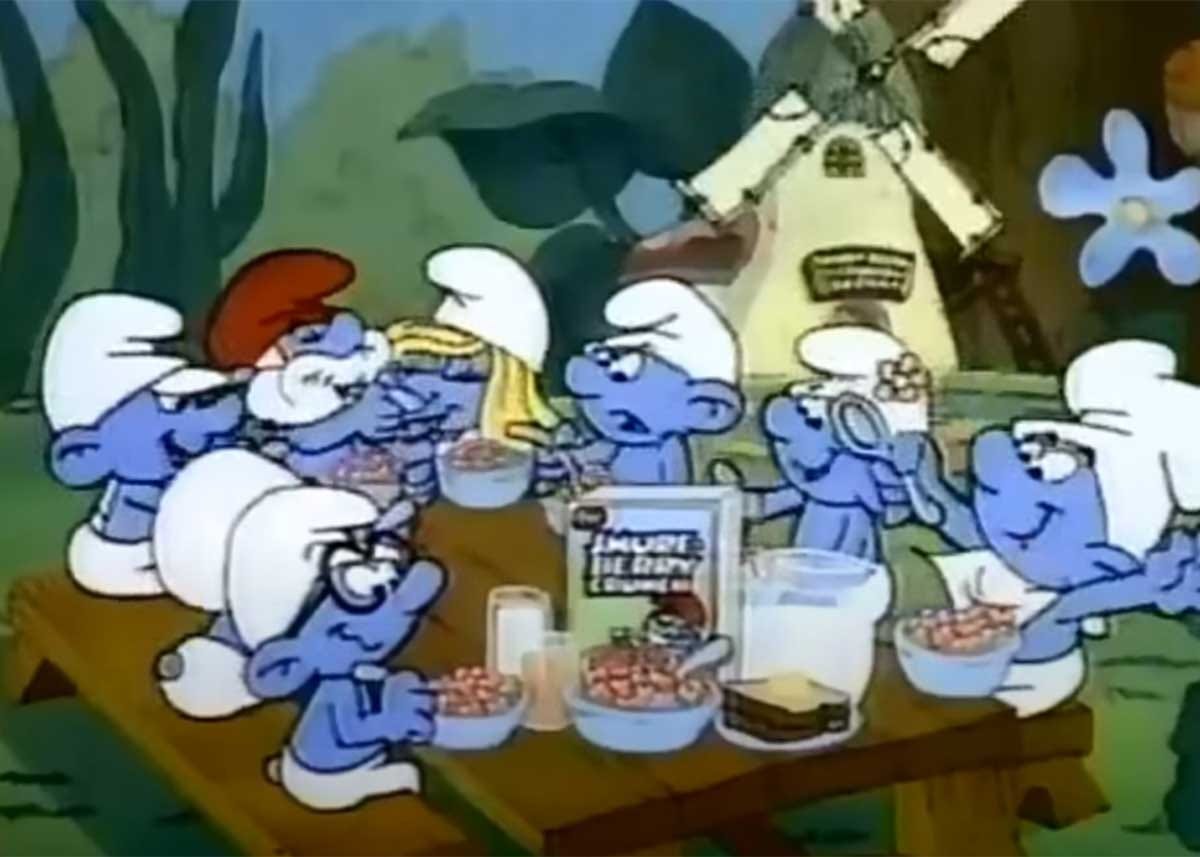 I got on the Smurf bandwagon pretty early on and then I rode that wagon well past the socially acceptable age. I am not sure what it was about these little blue guys, but their gravitational pull was strong enough to make me put down my beloved Star Wars and GI Joe toys.
Naturally that pull ceased when my friends were around. It was okay to know who the smurfs were, but I did not always feel comfortable, even with close friends, revealing my fandom. So the Smurfs and their associated properties were my badly kept secret.
Badly kept, because I consumed smurf-branded food like it was going out of style. Smurf Pasta was my food of choice for lunch and dinner for just about as long as it was available. For breakfast and all around snack, I consumed mass quantities of Smurf cereals. Most people are familiar with the now famous Smurf-Berry Crunch, but did you know their was another Smurf cereal that was marshmallow based? This delicious cereal, which was also made by Post, was called Smurf Magic Berries.
Both of these cereals are faint memories, The Smurf Magic Berries one is hazier though. I remember liking it a lot (it had marshmallows!) and not even questioning that it was a different cereal all together. Which makes me wonder if I even realized it right away? Their was definitely an acknowledgement that their marshmallows in this one, but the sweet sugar high suppressed all my ability to judge the difference.
Watch the original Smurf-Berry Crunch Commercial
---
Watch the Smurf Magic Berries Commercial