Baa Baa Black Sheep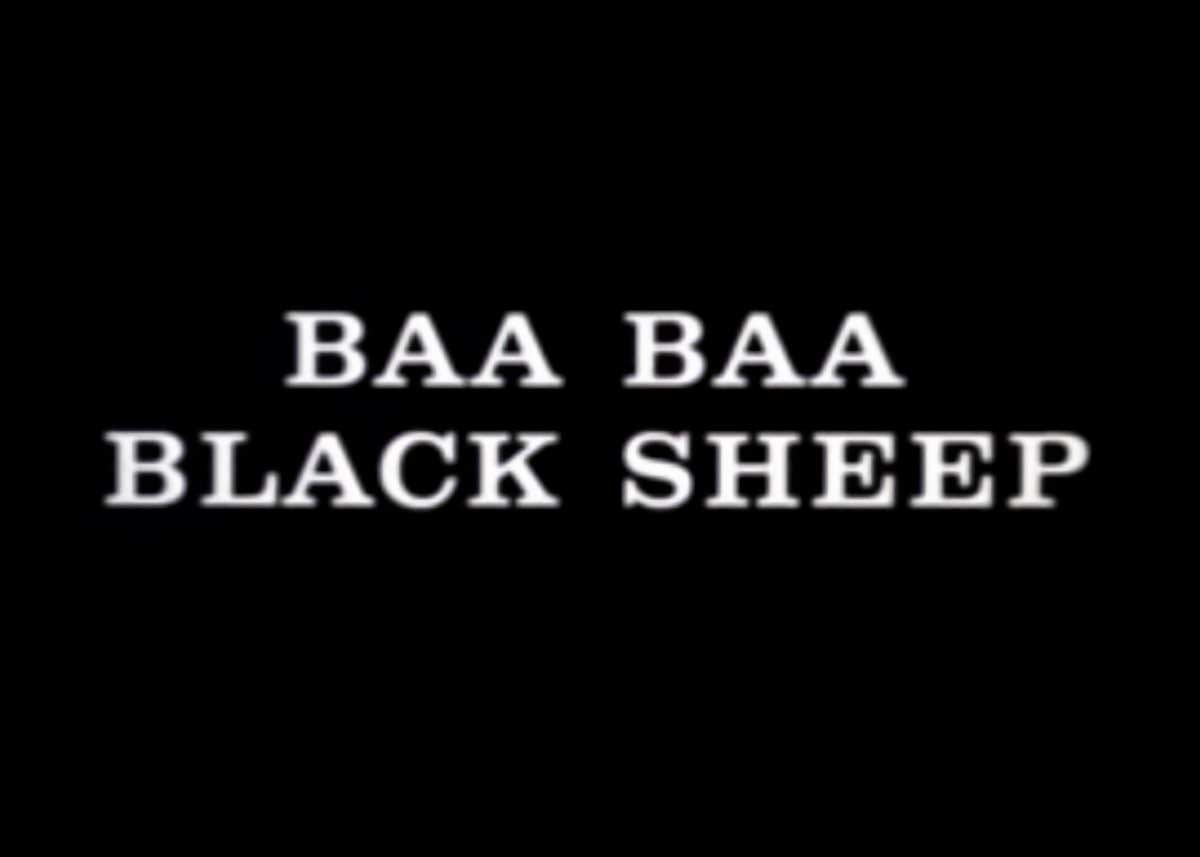 If it was on and my father happened to be in the mood to watch TV, our entire family would be watching Baa Baa Black Sheep (also known as Black Sheep Squadron in syndication). The Stephen J. Cannell series, originally aired on NBC from 1976 until 1978, for a total of 37 episodes. The plot of the show revolves around the experiences of United States Marine Corps aviator Pappy Boyington and his World War II "Black Sheep Squadron".
The show starred Robert Conrad. He is best known for his role in the 1965 CBS television series The Wild Wild West, in which he played Secret Service agent James T. West.
While Conrad was the marquee star, the show would also introduce us to other talented actors. Including John Larroquette, who would go onto Night Court fame, and Larry Manetti and Jeff MacKay who were both on Magnum PI. Manetti played Rick on Magnum and was integral to the series, while MacKay played Mac, who made all too infrequent appearances. McKay was also great as Corky in the short-lived Tales of the Gold Monkey.
The opening credits of Baa Baa Black Sheep read: "In World War II Marine Corps Major Greg 'Pappy' Boyington commanded a squadron of fighter pilots. They were a collection of misfits and screwballs who became the terrors of the South Pacific. They were known as the Black Sheep." Watching that intro still gives me the chills.
If you are a fan or would like to become one, the complete series is available for purchase. If you like shows and movies set in WWII you are going to love Baa Baa Black Sheep.