Blueberry Pop-Tarts – The Food of the Gods?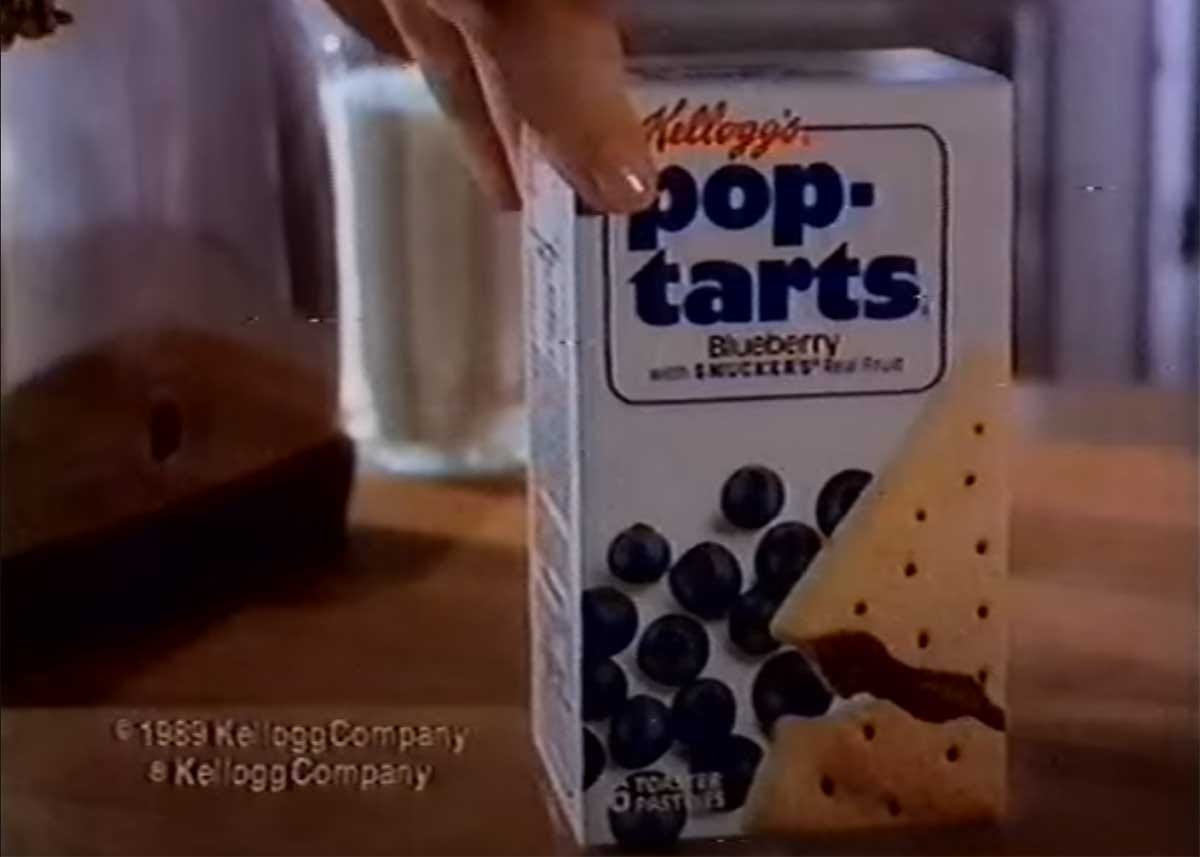 Oh, Pop-Tart! Truly you are the food of the gods; brought to earth by a well-meaning toaster wielding elder titan.
The Pop-Tart got its start in 1965 and was billed a heat 'n' eat product by Kellogg. The original flavors of Pop-Tarts were apple-currant, blueberry, strawberry, and brown sugar-cinnamon. Even then they came six to a box with a pair in each foil envelope. Why two to an envelope?
That way why you wait for one to toast up you can eat the other one cold.
When my family started buying these in the Eighties, it was a rare treat that would be devoured quickly after grocery day. The competition was fierce with brother fighting sister for every crumb and it would go on like that until the brilliant eldest sister realized a fatal flaw in her sugar-addicted brother.
He did not like his pop-tarts with frosting on them. As you might guess, from that day forward all pop-tarts brought into the house were of the frosted variety.
The brother, try as he might, could not muster enthusiasm for the extra sugar and skulked away, oatmeal cookies in hand, dreaming of a day when he would be the chooser of the Pop-tarts.
This wonderful upload of a frosted pop-tart box by the Waffle Whiffer takes me back to those competitive years with my sisters. Blueberry was one of the top flavors in the house, but seeing that frosting dredges up a lot of hurt feelings. They were magical years, that left me hungry. Hungry for pop-tarts. Luckily I keep plenty on hand (sans frosting).
Enjoy this 1989 dramatization of the Pop-Tart battles my sister and I had:
I love that the kid in this commercial is so into blueberry that he spends most of his time watching an all blueberry channel, while wearing a blueberry shirt and eating Blueberry Pop-Tarts. I admire that level of commitment.