Who wouldn't want a Toyota RV-2?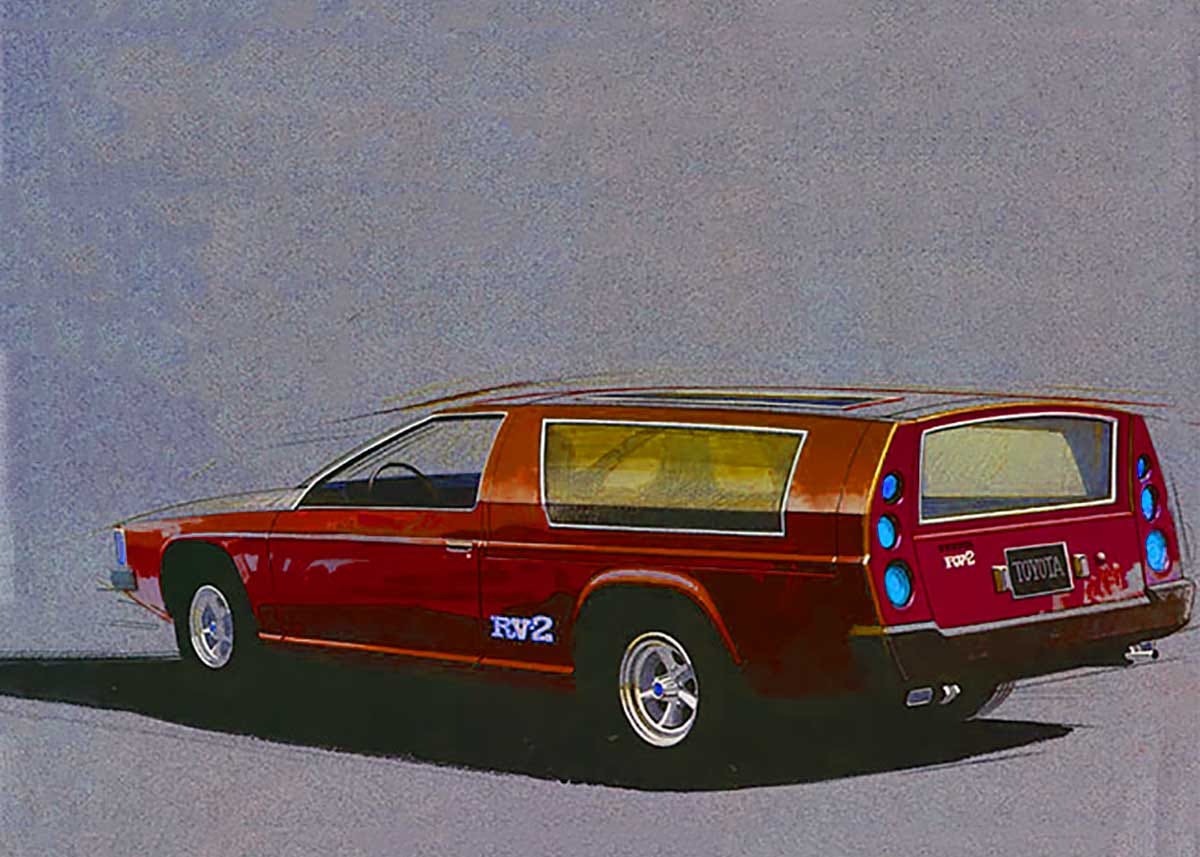 In the early seventies, Toyota tried its hand at creating a car that I still dream about. One that combines the ease of driving of a station wagon, with some of the convenience of an RV. Their first attempt was the RV-1 in 1971, but I think the real magic started in 1972 when the RV-2 wagon concept car was shown at the Tokyo Motor Show and then a few months later in 1973 at the New York International Auto Show.
The RV-2 was larger than the RV-1, but the real magic of this car was its side-hinged clamshell doors. When they were raised you could stretch a tent between them and two adults could sleep there or on the fold-down front seats. (You can get a good idea of how this would work from the image above.)
A fully working prototype of this was built and shown starting in 1973 and although it was fairly well-received, it was not enough to go into production. So all we are left with are ads and promotional material of what might have been.
To see more images of the RV-2, check out this video. The music is very inappropriate, but you can see a real life RV-2 in its various stages of use.