Who is that Super Cool Kid wearing the Granola Bar Windbreaker?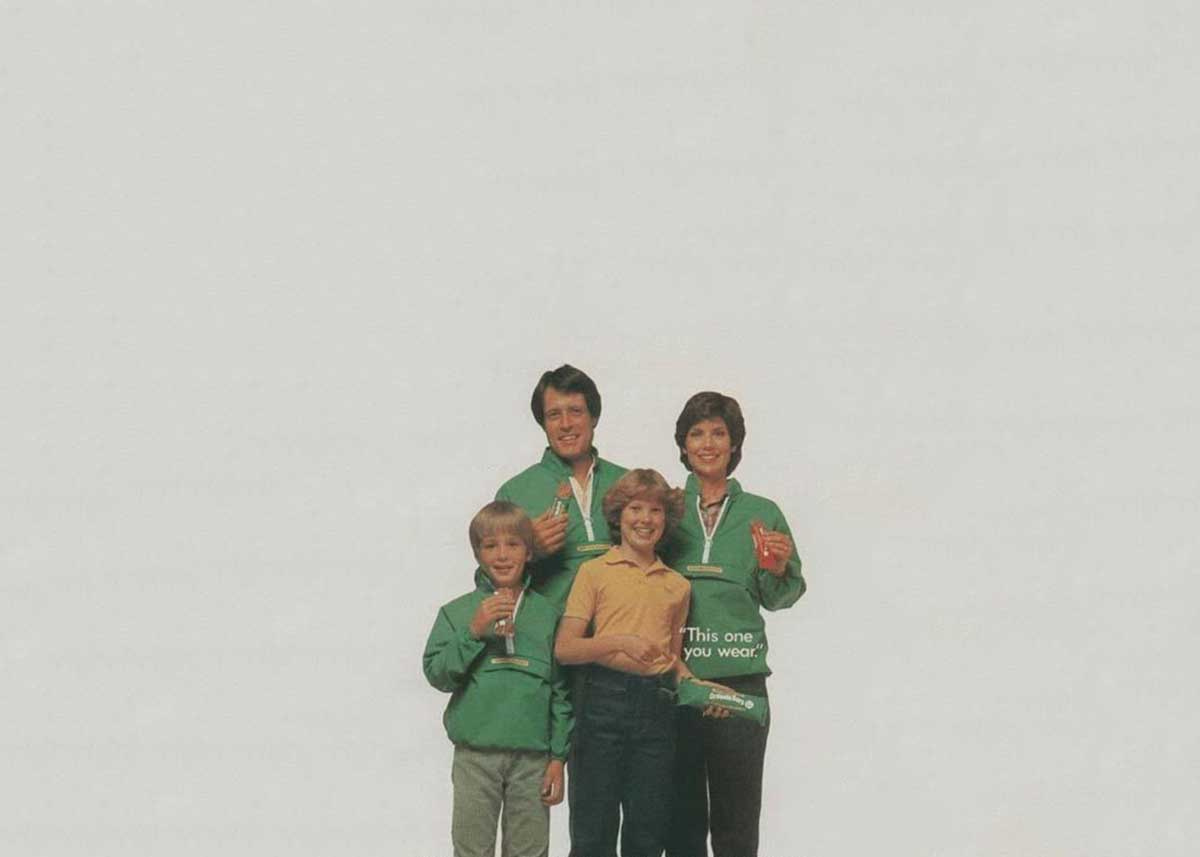 On a trip to Disney World in the 1980s, my Grandmother came along and she came prepared. Not just for herself, but for the entire family. When it started raining she reached into her bag and pulled out the plastic ponchos and when I got chilly at night, she pulled out this really well folded green windbreaker and handed it to me. I wore it nearly every night while I was in Florida and when I got back to New Jersey for the rest of the summer.
I thought I looked pretty sharp in this thing and wore it until it ripped while I was climbing a tree. I tried to fix it with tape, but the rip spread quickly when I continued to try to wear it. Quickly I learned that once the structural integrity of the type of jacket is breached, it is beyond saving and the jacket quickly went from a favorite piece of clothing to the trash can.
My memories of this windbreaker were not stirred up until I spotted this ad in an old magazine and thought, "that jacket looks familiar". I am not sure how I missed the granola bar logo I had been sporting for months, but such is youth.