What Sort of Candy Will You Give out this Halloween?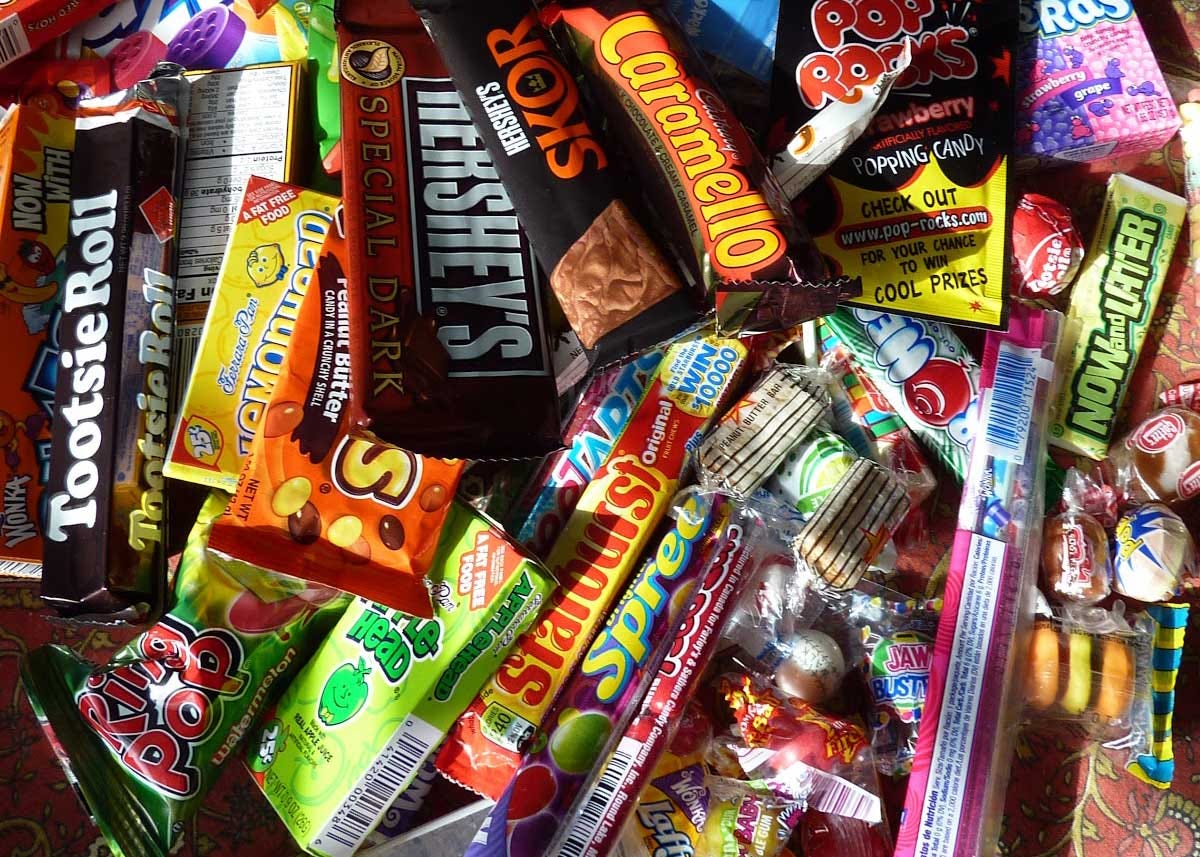 I think about what sort of candy to give out at Halloween is a little too much, especially when you consider that most of the time, I get very few Trick or Treaters. I don't mind that of course, because I usually get to eat all the leftovers. The sweet sweet leftovers. Here are some thoughts I have on Treats.
1. Stay away from healthy alternatives. Good for you, you care, but you know who doesn't? The Trick or Treaters. They can sit at home and probably get all the apples they can eat, so leave the healthy food to their parents.
2. Try and not to buy the cheapest candy available. I loved getting a good haul when I was a kid, but how many Dum Dums did I really want? If you shop around you can find some name-brand minis for a good price. When I was a kid, I would prefer 1 mini candy bar to a dozen lollipops.
3. No homemade treats. I know you are really creative and an excellent treat maker, but those parents will not think so. 9 out of 10 times your treat goes in the trash.
4. If you live in a high-traffic area and like to get into the Halloween spirit, that is great, but maybe take some of that cash you spend on fake spider webs and invest in a bit more candy. The kids are not really checking out your scenery, they are running to that doorbell with dreams of chocolate and sugar. Do get the scary mask if you want to really make an impression.
5. Keep it edible. I know some houses have started giving little toys instead of candy. Please help stop that trend.