"Weird Al" Yankovic Performs "Dare To Be Stupid"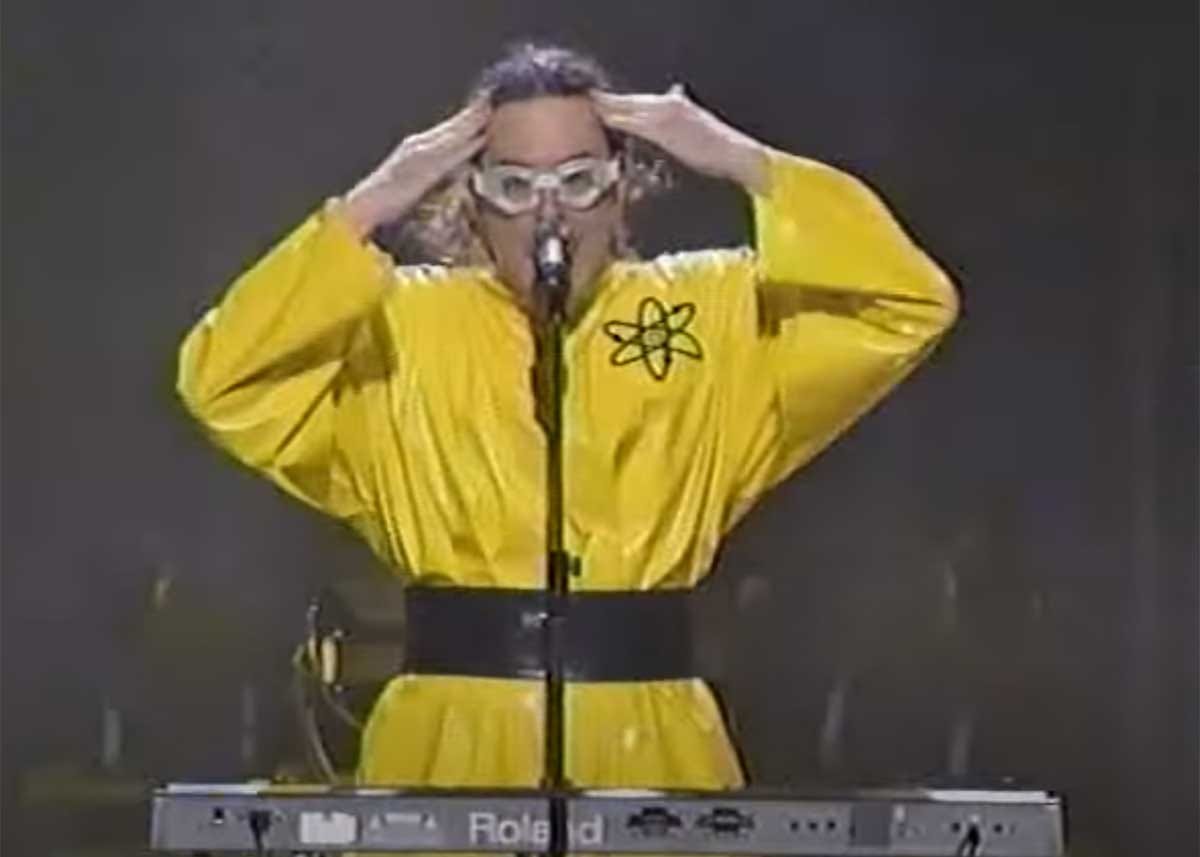 One of my favorite "Weird Al" songs is of course the DEVO-inspired "Dare To Be Stupid" which was on his third album, 1985's "Dare to Be Stupid". The song is based on the music of the DEVO song "Big Mess", which is on 1982's "Oh, No! It's Devo".
After the song was released Mark Mothersbaugh reputedly sent a letter to Weird Al, congratulating them on recording a perfect DEVO song. It is a pretty damn good DEVO song and I would love to see them perform a parody of their own music.
Of course many will remember this as the theme song of the Junkions in The Transformers: The Movie and it appeared as the B-side on a single with "The Touch" by Stan Bush.
This performance of "Dare to Be Stupid" was taped at the Marin Center in San Rafael, CA on October 2, 1999.