Discover more from The Retroist
A Retro Podcast, Blog, and Newsletter.
1985 Transformer's Toy Catalog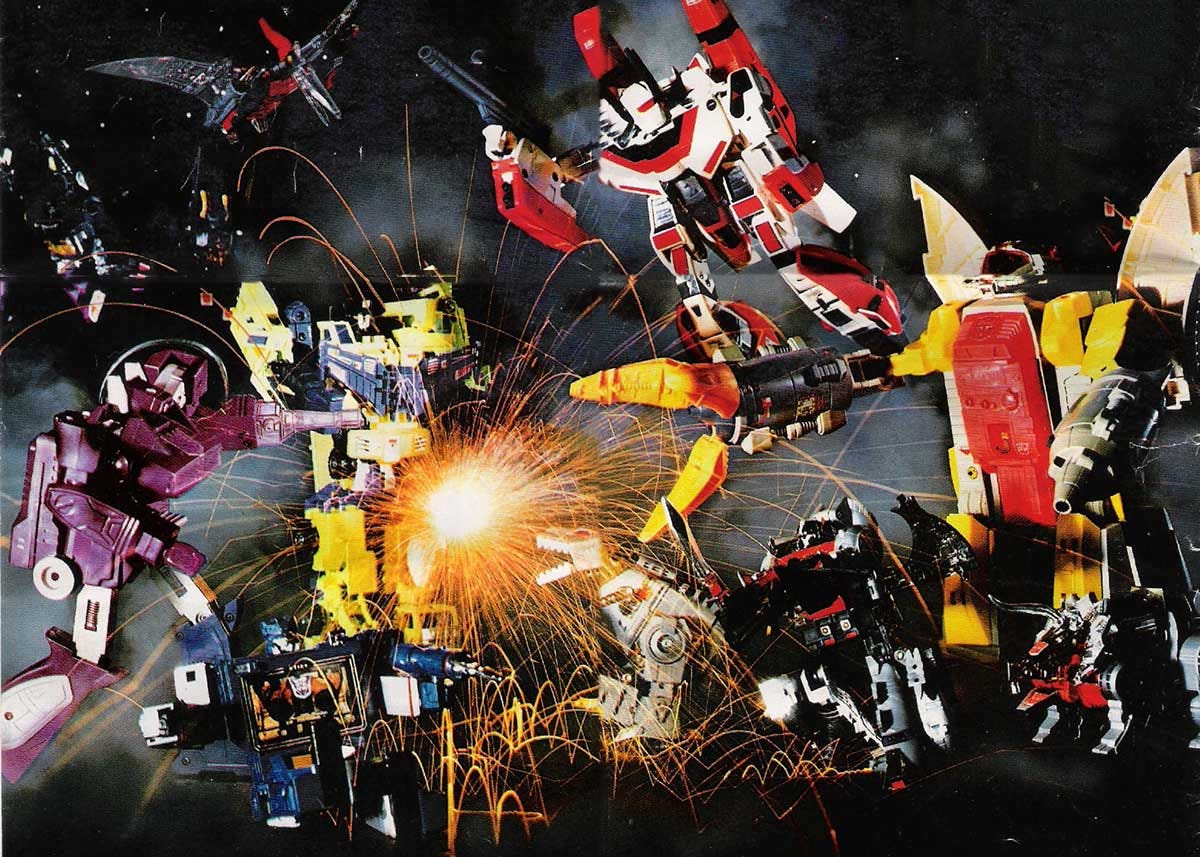 My childhood toys of choice were built by Kenner and Hasbro. My collecting started with Star Wars. It then proceeded to GI Joe, followed by the Transformers.
The Transformers were a difficult toyline for me to collect. Their price point was beyond what I could get casually from saving up my own money or as a random gift from family members.
So a lot of my memories about The Transformers are from the cartoon and browsing toy catalogs. Planning out what I wanted to get. Knowing all the while they were pipe dreams.
Recently someone posted this full Transformers Catalog from 1985 in the Retroist Forums. Browsing through them brought back all sorts of great memories, so I thought I would post them here and mentions some of the highlights.
The catalog didn't have traditional pages, but for the purposes of post I am dividing them based on how they were scanned.
1985 Transformers Catalog Page 1
Dinobots quickly became my favorite of all the Transformers and I spend a lot of my time scheming on how to collect them all. I also liked the Autobot "Blaster" who you can see in the lower right hand corner in bot form. He as the good version of Soundwave. While I liked Soundwave better I liked his boombox format a bunch.
---
1985 Transformers Catalog Page 2
Blaster makes an appearance in boombox form here. While I love so many of the toys on this page, I really like the checklist. I am a fool for a good checklist. My catalog probably didn't survive because I cut it up for the checklist. Gotta collect 'em all.
---
1985 Transformers Catalog Page 3
The Constructicons are amazing, but this fight scene epic. Implied action, cool effect. This is how you sell toys in a catalog.
---
1985 Transformers Catalog Page 4
The final page of the catalog is dedicated to the Decepticons in all of their menacing glory. While Shockwave would eventually become a favorite of mine, at the time of this catalogs publication, I was all about Soundwave. He and his mini-cassette Decepticons made up the bulk of my collection and he was one of just a few toys that has constantly been on my shelf throughout my life. Although broken and loose, he still serves me well.