Tom Terrific with Mighty Manfred the Wonder Dog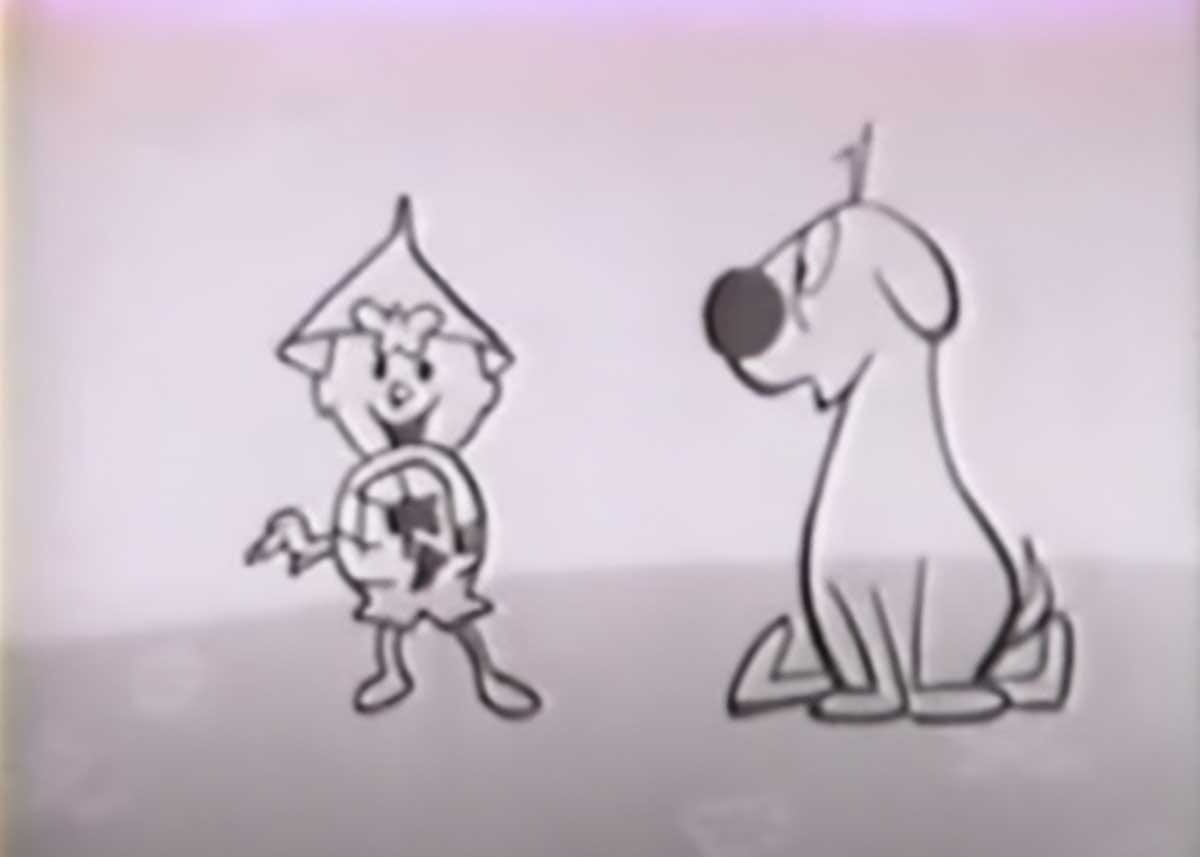 Tom Terrific was an early animated series, created by Gene Deitch under the Terrytoons studio. It would run as part of a series of 5 minutes cartoons on the Captain Kangaroo children's television show starting in 1952. From 1959-1962 it was a regular part of the show. Then starting in 1962, it would be broadcast alternatively every other week. Often it would be paired with another Terrytoons' creation, Lariat Sam.
The show was simple, yet creative. It featured a young boy named Tom Terrific. Who with the help of his intelligence-boosting funnel/thinking cap, could turn into anything he could imagine. This allowed Tom to get into all sorts of adventures with his comic sidekick, Mighty Manfred the Wonder Dog. All of the voice work on the show was provided by Lionel Wilson. Modern audiences might know Lionel as the original voice of Eustace Bagge on the Cartoon Network animated series Courage the Cowardly Dog. Which was another classic cartoon.
There are quite a few episodes of the show posted online, but oddly the show has been overlooked for a DVD release. This is a real shame. This show was heavy on creativity and would influence a lot of later children's programming.
Watch the intro to Tom Terrific with Mighty Manfred the Wonder Dog
They also published a comic book for Tom and a series of Wonder Books. Retroist Image Pool regular, wackystuff, posted a scan from one of the covers of the book. Now I kinda want it…