The Weird Game Cartridge Art of Color Dreams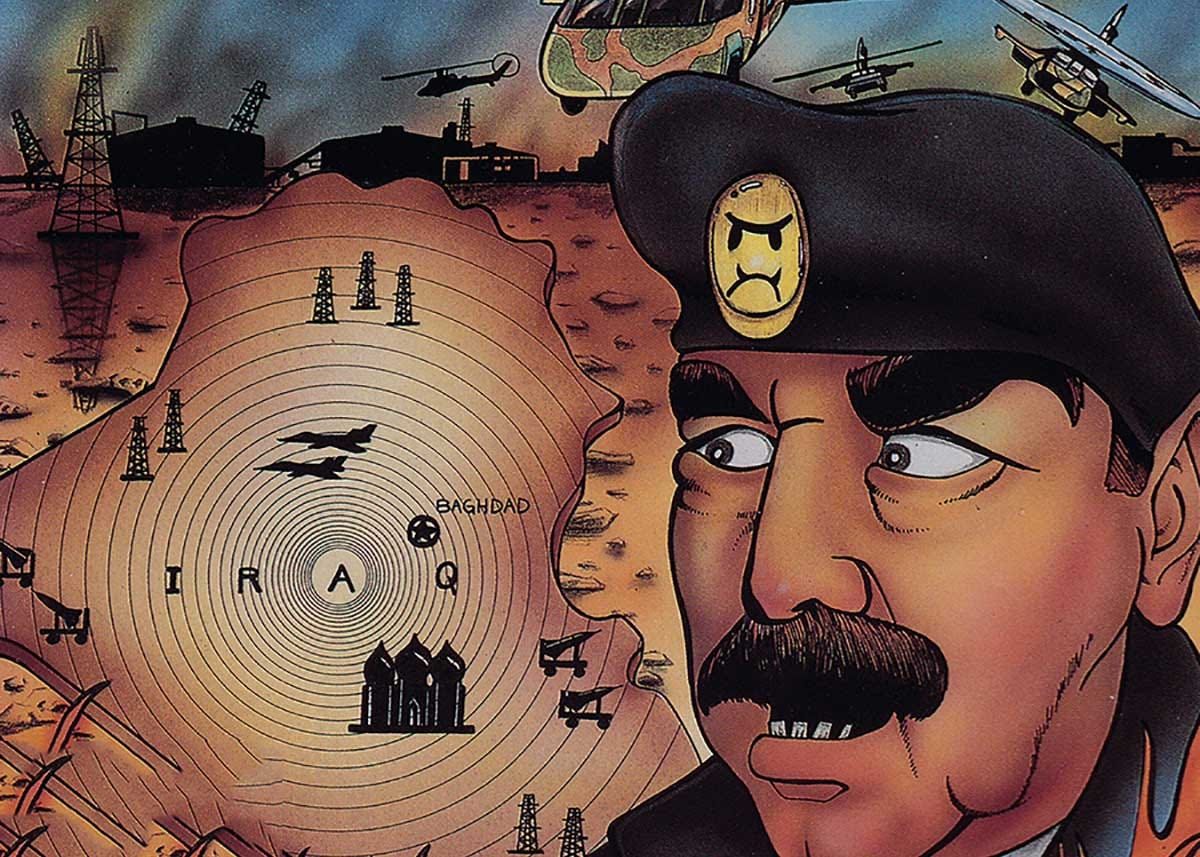 When I was a wee video game playing child in the late 1980′s, the Nintendo Entertainment System (NES) was the end all, be all of my video game world. I rented just about every NES game the store had. One fateful day, a new game came into the store and it has this crazy powder blue cartridge. The publisher, a little company called Color Dreams.
Color Dream made a series of NES game that did not carry the Nintendo Seal of Approval, they were unlicensed games. And they stunk. And so did the covers.
Baby Boomer
Best Rated Light Gun? I will give this cover one thing, it does kind of sum up the game. You have to defend a baby from various creatures as it traverses a level (very similar to the Nintendo game Gumshoe) by blasting them with your zapper.
I wish I was making that up. Why does the bat (ARGHHHH BATS!) have big goofy eyes while the snake and spider are far more serious and deadly looking? You know what, I'm done with this cover. Just looking at this cover brings up the memories of playing this game.
---
Master Chu and the Drunkard Hu
Master Chu and the Drunkard Hu is such a great title. Every time you say it, you want to smile. As for the artwork, well that makes me smile a lot less.
You have the Drunkard Hu in blue (well I assume since he has the liquor bottle), doing some sort of weird leg kick while holding a ying-yang symbol and a jug of moonshine. The jug has that cartoon "XXX" on it to determine it is rotgut. Did they use that in ancient China to signal that the bottle of filled alcohol? Master Chu seems to be having a bad day, getting stepped on by some sort of golden, sword-wielding, multi-headed statue. 10 worlds of adventure? 1 not so great cover.
---
Pesterminator: The Western Exterminator
You know what? I like this cover. I feel like I am looking at old timey cartoon that was for children but had a bunch of jokes for adults. I enjoy the man with top and mallet as he apparently berates a bib wearing mouse right before he smashes him over the head. I do wonder why the background is in color but the characters are in black and white but I think that adds to the charm. However, if you are going to use a large red mallet for the first "T" why not use it for the second "T" in Pesterminator? That's just being lazy.
---
Operation Secret Storm
If anyone has played this game or is willing to play this game, please let me know. I am curious to know exactly what this game is about, but not curious or masochistic enough to play it. I came up with about 50 jokes for this cover, all of them unfit to print on a family site like The Retroist. Just use your imagination.
---
Robodemons
This cover is insanely busy. First, we have our hero, decked out in some sort of late 1990′s extreme sports, downhill rollerblading outfit. His weapon of choice, a radioactive boomerang. In his other hand is some kind of hourglass or face mask? I could probably do a whole article just about that outfit but I will spare you the pain.
Is it me or does the green tentacle monster at our hero's feet look like Kodos or Kang, the alien characters from The Simpsons? The four marching guys look like silvered out versions of our hero. I guess if you palette swap during the game, why not palette swap the guys on the cover. We have some red dragons up there and some sort of big-headed robot guys peeking through the hole in the wall. What a mess, just a terrible, terrible mess. This cover makes me want to dig out my eyeballs with my plutonium boomerang and feed them to that green octopus monster. It could use an extra eye or two.