The Return of Mr Salty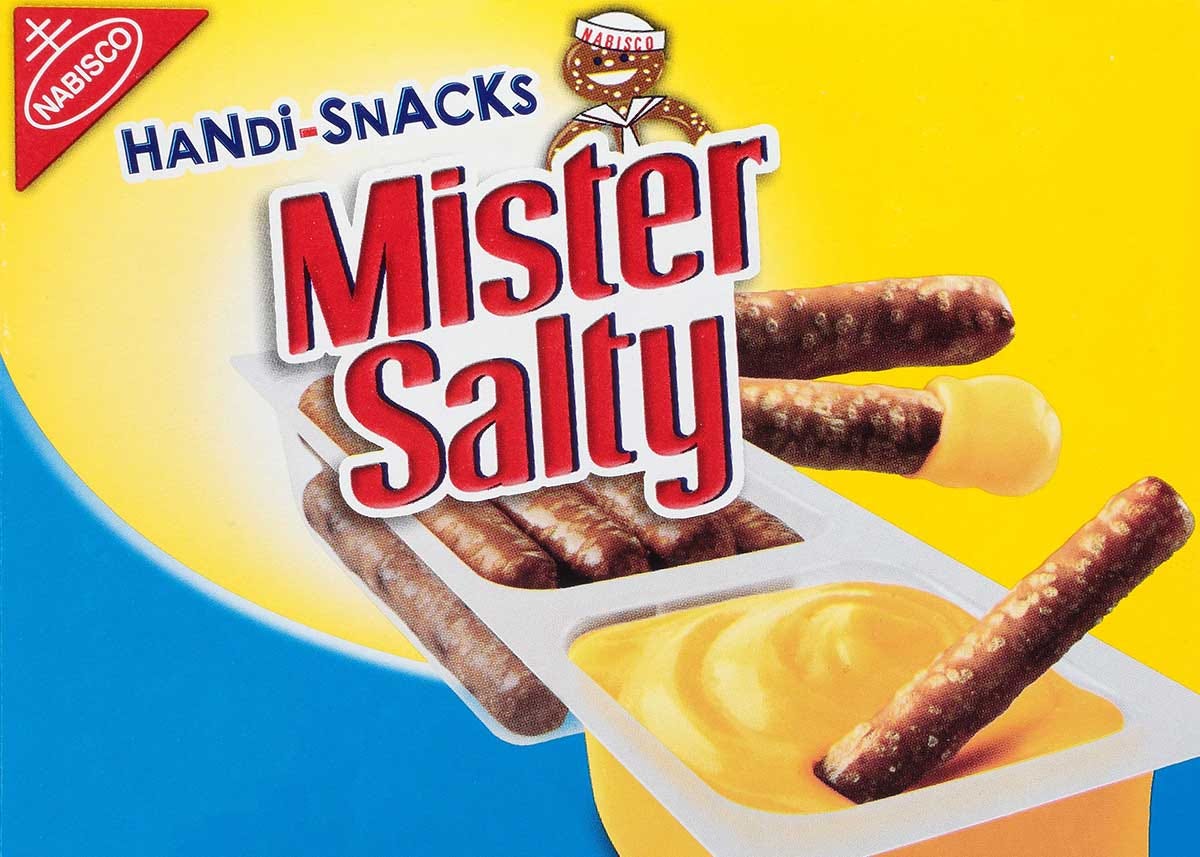 I admit it. I'm a sucker for a good mascot and when it comes to pretzels their is only one mascot. Mr Salty!
I still munch on the occasional bread knot, but they always left me feeling empty and alone. Well not anymore. Mister Salty is back!
While wandering through the local Safeway I found Mr Salty in 2, count em 2 products! The lesser of the two offerings was small snack container of pretzel twists, which were pretty average, and lacked the elegant length of the classic Mr Pretzel. This is just branding gone awry.
The second place you can find the reborn Mr Salty is in the the Nabisco Mixer. Which has some Classic Mr Salty Pretzel sticks scattered throughout.
All in all its a small comeback for the Salted One, but who knows what the future holds.