The Joker Milk Dud Contest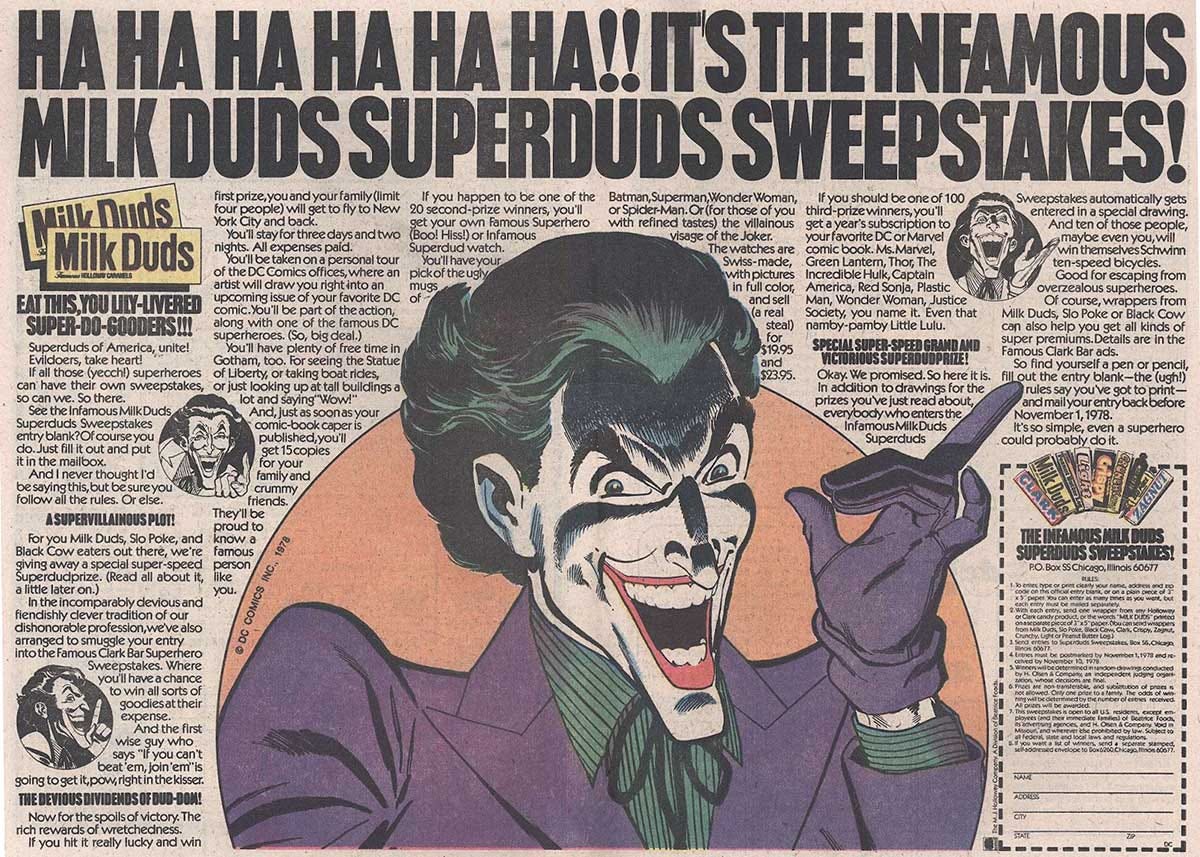 OK ne're-do-wells its time to enter a contest run by that most sinister scoundrel, the villainous Joker. I love this contest! How often do you see a contest run by the villain of the comic? It seems like such a great idea that needs to be imitated (hear me batman sequel). Read some of the copy — its much more interesting when the sponsor of the contest mocks his own rules.
The grand reward for entering the contest? A trip to Gotham itself, where you can visit the DC Comics office and launch your own career as a supervillain as their talented artist draw you into one of your favorite comic books. Perhaps afterward you can act out your villainy in real life and take the Statue of Liberty hostage hiding it in the swamps of New Jersey. Where a young Retroist will stumble across it and will impress you with his villainous acumen. You will make him your head henchman complete with paraglider backpack and flamethrower.
"Burn do-gooders! You can run, but you cannot glide!"
If you don't win, fear not, you will be automatically entered into a raucous raffle. What's the reward? Ten Schwinn 10-speeds of course. So you can escape from various heroes in your neighborhood.
For those not into DC Comics, they also had a variation featuring the mighty Doctor Doom.