The Ground Round was our Family Fun Place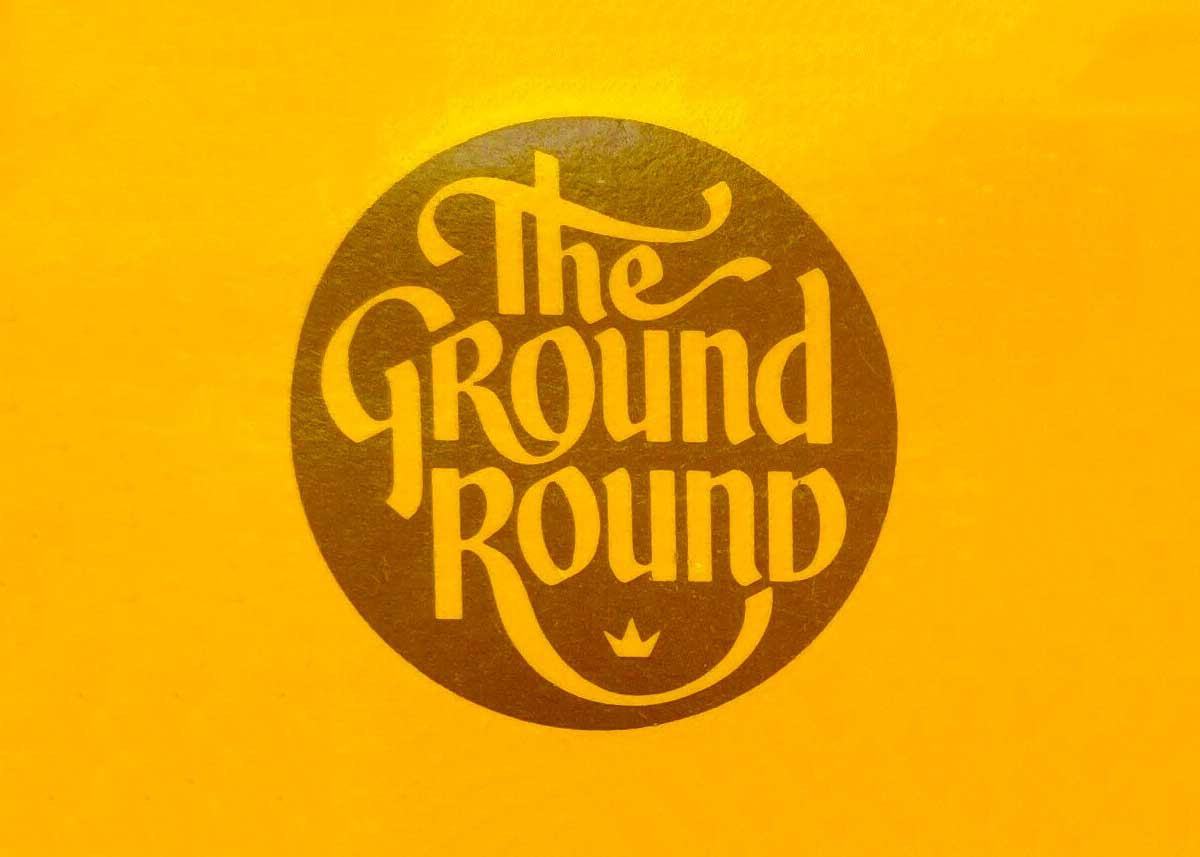 When my family decided to go out to eat, which we did not do that often, we had a bunch of restaurants and diners to choose from. But at some point in the 1980s, and I was not sure why at the time, we started to head to the Ground Round for early dinners and sometimes lunch every other month. I enjoyed our normal food choices, but the announcement we were going to hear to the Ground Round, would cause me to dance around the living room like a sailor on shore leave in a musical based on sailors on shore leave.
Our Ground Round was about a 15-minute drive up Rt. 17 in NJ, for those of you who are familiar with the Garden State. This place was amazing. They showed silent old comedy movies on a big screen and had all-you-can-eat peanuts, which you shelled, and then threw the shells on the floor. I think I usually got the cheeseburger, but what I was really looking forward to was the sundae, which was served in a miniature baseball helmet (several of which, I still have). Sounds pretty great right? Well, the fun did not stop there.
After the meal you had a treasure chest of cheap toys and you could pull one toy from it after you finished your meal. Oh, they had several video games in the entrance way. The place literally had everything that I could ever want!
As some point the place contemporized. The peanuts were replaced with popcorn, the silent movies were turned off and the video games disappeared. It happened so quickly, it came as a total surprise to me.
It turns out the reason my family went there was because I was so excited about the place and they thought it was okay enough and wanted to make me happy. I learned this as an adult and it didn't really surprise me. My family could be pretty awesome, even when I was too young to realize and properly appreciate it.
When I stopped getting excited, we stopped going, but the memories of the place, like how they are featured in this commercial, will always stick with me.