Discover more from The Retroist
A Retro Podcast, Blog, and Newsletter.
Tales from Development Hell – The Greatest Movies Never Made?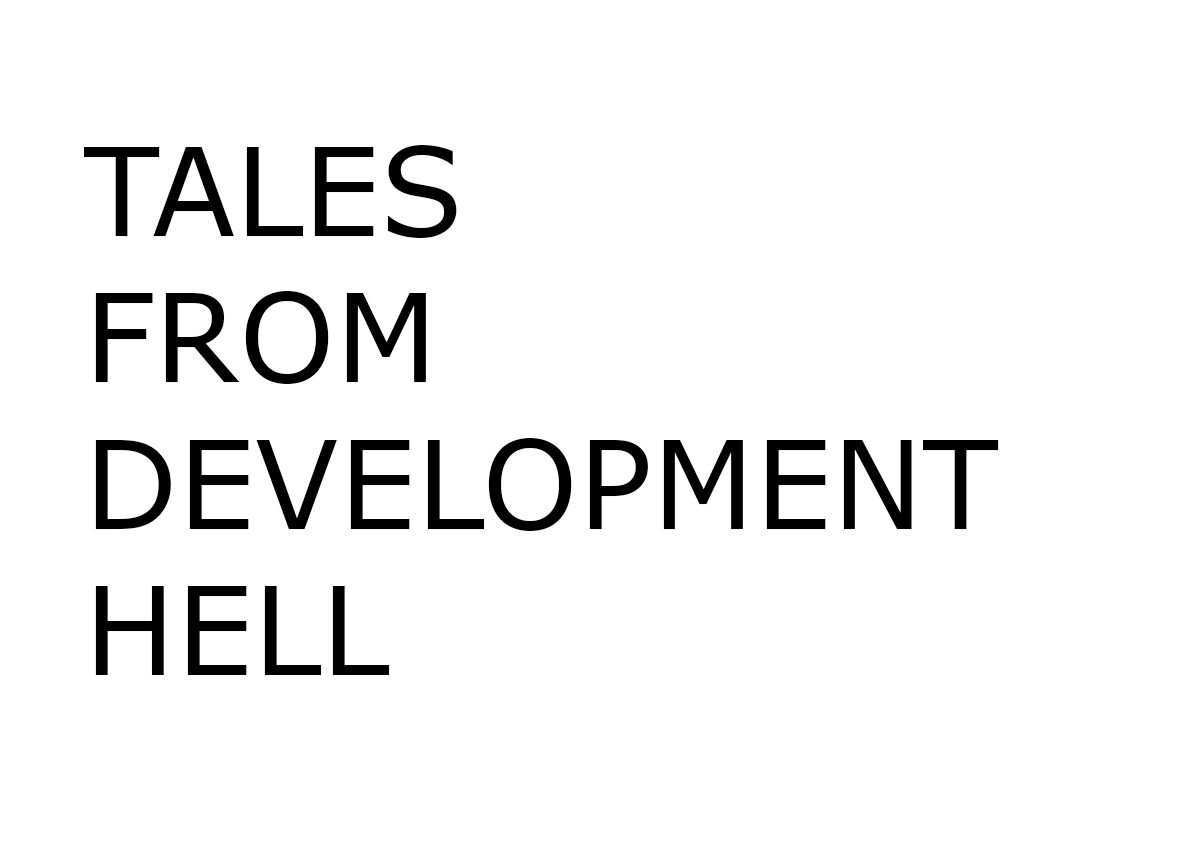 When I picked up my copy of David Hughes' Tales from Development Hell, I was expecting a light weekend read that would be filled with a couple of fun facts. The type of thing that would give me forum discussion fodder or stuff I could throw at people at the dinner parties I am never invited to.
What I found instead was a well-written (so it does move quickly and feels light) and densely factual book that is a treat for pop culture enthusiasts, movie geeks, and cinephiles.
The book is broken down by project and explores familiar movies that have for some reason or another never made it out of development or in some instances have but shouldn't have. Movies like the various incarnations of Batman, Indiana Jones, and Planet of the Apes are well covered, but it also sheds light on projects that seemingly have teetered on the cusp of being made for decades like the remake of Fantastic Voyage, the controversial Crusade, or the awesome sounding magic epic Smoke and Mirrors.
I have had this book for going on two months now and I have picked it up multiple times, reading and re-reading sections because there is just so much information to plumb as Hughes pieces together the reasons and personalities that doomed movies. This inevitably leads to a "what if" moment at the end of every section, as your mind now crammed with information, attempts to figure out how a film could/would have turned out.
Would you trade an Aronofsky Batman: Year One for a Dark Knight? I might. How about an animated or live action version of Lord of the Rings starring The Beatles instead of Jackson's films? Unlikely.
It was that type of thinking that kept me coming back again and again to read it and merely mentioning some familiar films, does not really do the book justice because some of the more interesting stories revolve around more unfamiliar projects like the aforementioned Smoke and Mirrors. A film billed as a cross between Indiana Jones and Lawrence of Arabia, but with magic! You will see how close we came to seeing this movie made on not just one occasions, but multiple times and with multiple people.
Sitting down to write this makes my head hurt as hundreds of fun and interesting facts from the book all try to come spilling out at the same time. Tales from Development Hell is a compelling read for anyone who likes movies. It has been my constant companion for nearly two months now and my copy is well worn and dog eared from constant use. I am sad to put it on the shelf, but I am buoyed by some knowledge contained within the books info lined pages.
Hollywood is a land of dysfunction where even the greatest of ideas can be shelved, while millions of dollars can be squandered on developing projects that never should see the light of day. With that in mind, I can take comfort in knowing that Hughes has a wellspring of madness flowing before him and I can only assume that means that a Return to Development Hell could one day sit on my shelf (if it is not stuck in development hell!)
Pick up your copy of Tales From Development Hell: The Greatest Movies Never Made? from Amazon.