Discover more from The Retroist
A Retro Podcast, Blog, and Newsletter.
Swimwear! – Wendy's Soviet Union Fashion Show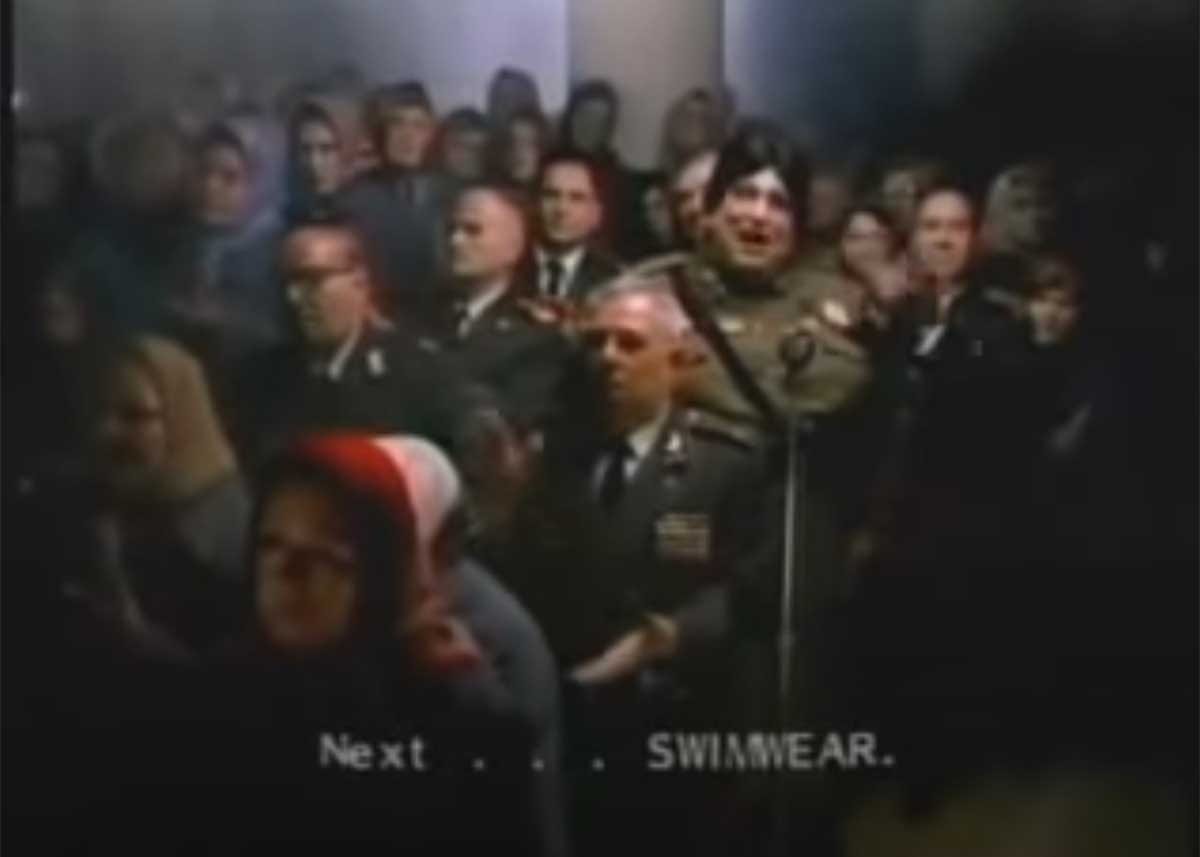 "Where's the beef?" was one of the greatest catchphrases to come out of the 1980s, but like all good things, it eventually has to run its course. Wendys fumbled around afterward trying out different ad campaigns that would capture the same magic as the Clara Peller centric ads. Eventually, they would settle on Wendy's founder Dave Thomas (who I met once) as their spokesman, but before that, they created this gem, that as a kid I always referred to as "Swimwear!"
Created and directed by the legendary Joe Sedelmaier. Who not only directed this amazing commercial but many other well-known and lauded commercials including  FedEx's "Fast Talking Man" ads and the Wendy's "Where's the Beef?" ads.
The actor playing the fashion model is Lily Monkus. Monkus was 38-years-old when she landed the role of one of the models in the commercial. When shooting started and Monkus took to the stage, it was decided that she would play all the models. According to Monkus, "I got up there and I never came down."
"I love the Wendy's Lady. She may not be beautiful in the way that we view it, but in this particular arena, she was the top banana. All eyes were on her."

Lily Monkus
Monkus sadly passed away in 1999. In addition to being a drama teacher, should landed some great reviews for her theater working during her too-short career. You might also remember her from her roles in The Fugitive (1993) and Henry: Portrait of a Serial Killer (1986)
The commercial features a drab Iron Curtain fashion show where everyone wears the same gray drab outfit, but each time it gets a different label. This cracked me up every time it was on and in the halls of my school people were prone to scream in mock Russian, a catchphrase that needs to be remembered "Swimwear!"
Watch this commercial gem and judge for yourself.