Stuff Yer Face – The Marble Eating Clown Game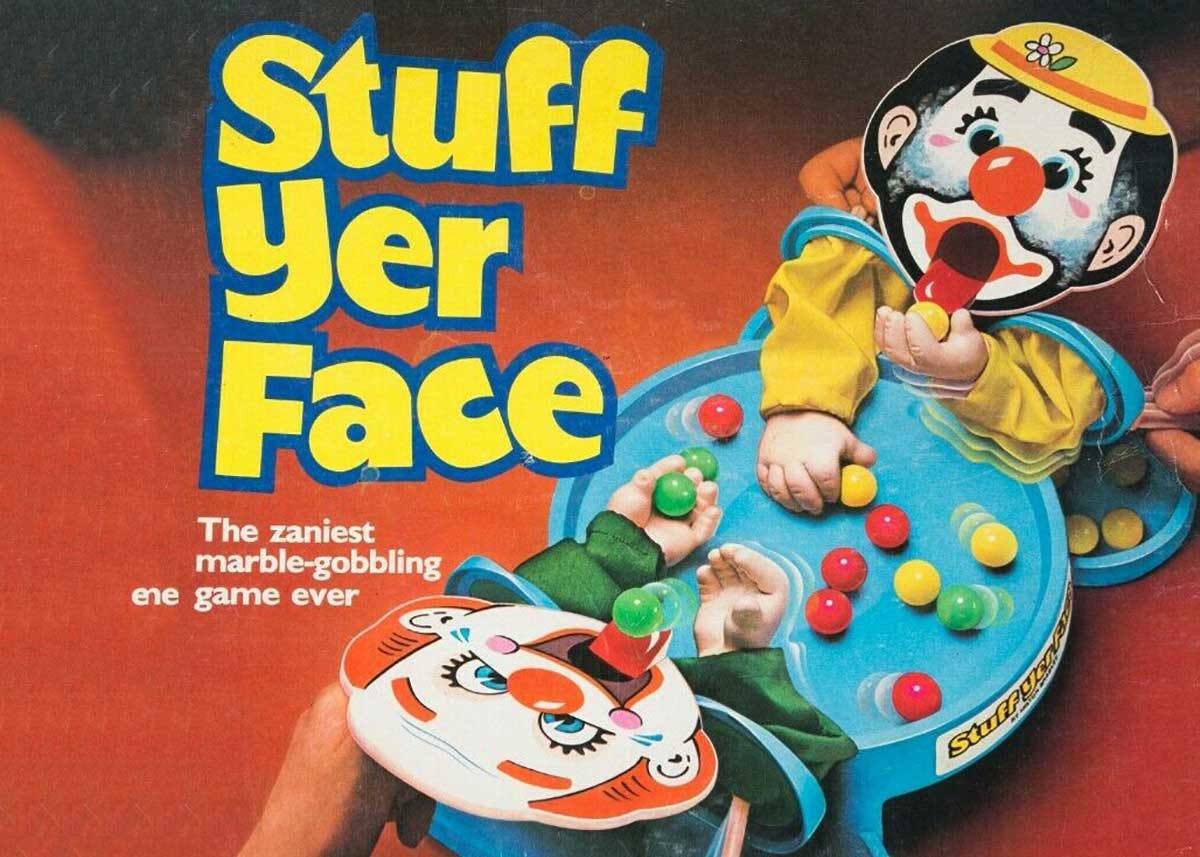 Stuff Yer Face was a two person tabletop game created in 1982 by Milton Bradley. The game consists of a blue circular playing field with two clown puppets. In the playing field are 25 marbles; ten yellow, ten green and five red. To win the game you must be the first clown to eat all ten of the marbles that match your clowns color.
You eat them by using puppet arms to scoop them up and put them in your gaping clown maw. If you eat your opponents marbles they get credit for that. Once all your color marbles have been gobbled up, you have to go for the red marbles. The first clown to eat three of those wins the game. If at anytime before you finish eating your marbles, you eat a red marble, you lose.
It is a frantic game. Much more frantic than say Hungry Hungry Hippos because it involves these difficult to use puppet hands that not only challenge you to lift up the marbles, but also require a certain amount of patience (that young people do not have) or you wind up lifting the entire game off the floor and spilling the marbles.
Commercials for this classic game, capture its frenetic energy well.
Since you can't trust an ad to show you how fun something is, here is a more modern video showing some people playing the game now. Love that they add a little bit of strategy to the game by trying to throw their own balls into the other clown's mouth.