Sit, Ubu, sit! …Good dog!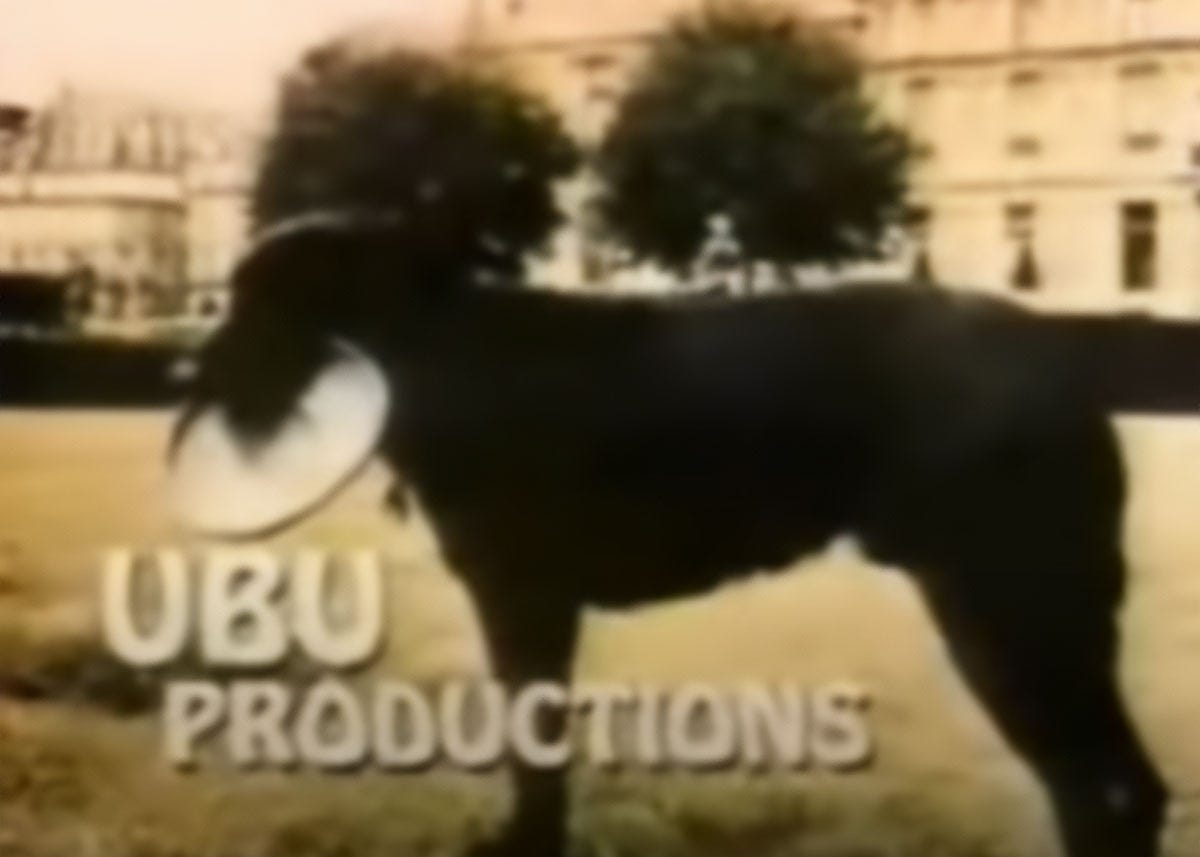 Ubu Productions is an independent production company founded in 1982 by producer Gary David Goldberg. Ubu's had made some pretty famous shows, including Family Ties and Spin City. If the name sounds familiar, it might be that you love those shows or it is more likely because, at the end of many Ubu-produced shows, you had a photo of a black Labrador Retriever with a Frisbee in his mouth.
And when that dog appeared, you would hear a voice say, "Sit, Ubu, sit! …Good dog!", followed by the sound of a dog bark.
That voice is that of Ubu founder Goldberg and the dog in the picture is his beloved traveling companion and pet, Ubu Roi playing in the Tuileries Garden close to the Louvre Museum in Paris. Ubu passed away in 1984, but he was immortalized by his owner and friend and is probably more of a household name than some of the stars that appeared in Ubu-produced sitcoms.