Shelby Donald Duck Bicycle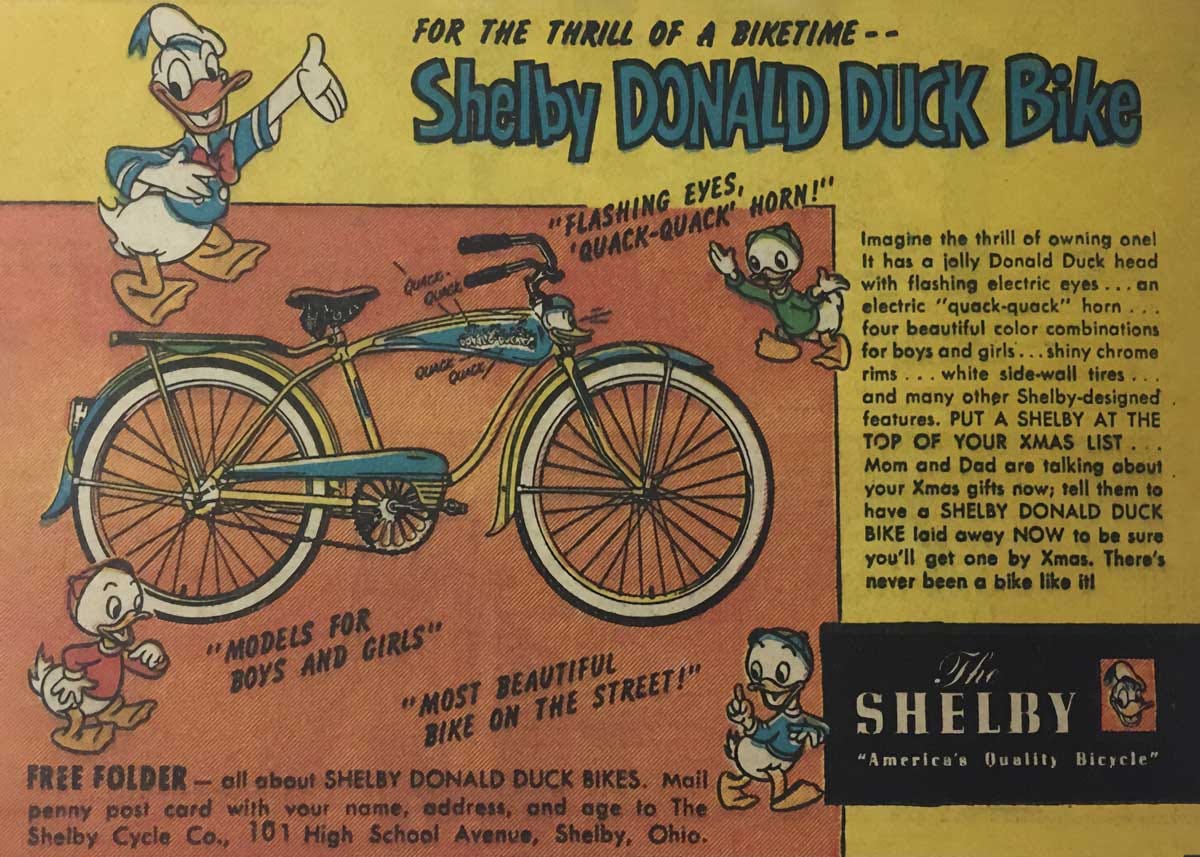 I missed this when it was being auctioned off at Hake's, but thought I should post about it because it is just sooo cool. The Shelby Cycle Company manufactured bicycles in Shelby, Ohio from 1925 to 1953. In 1949 they made both a girl's and boy's Donald Duck bike.
They were limited edition (produced just one year) and are therefore pretty rare. According to the auction site, Hake's, these are among the nicest of all character-related bikes and highly sought after. It measures 60″ in length and 30″ tall to the top of the seat. It is amazing!
The one sold Hake's was fully and professionally restored giving this the bright and fresh appearance it had the day it was produced. Restoration includes vintage tires. Detailed w/Donald decals on each side of the tank and 3D Donald head attached to the front. Designed w/light-up eyes and produces a "Quack" sound in place of a horn. Incredible impressive and highest quality.
The bike sold for $3,302.92 and at that cost and in this condition, I would say that is a bargain.