Sadly I Never got to Visit AstroWorld…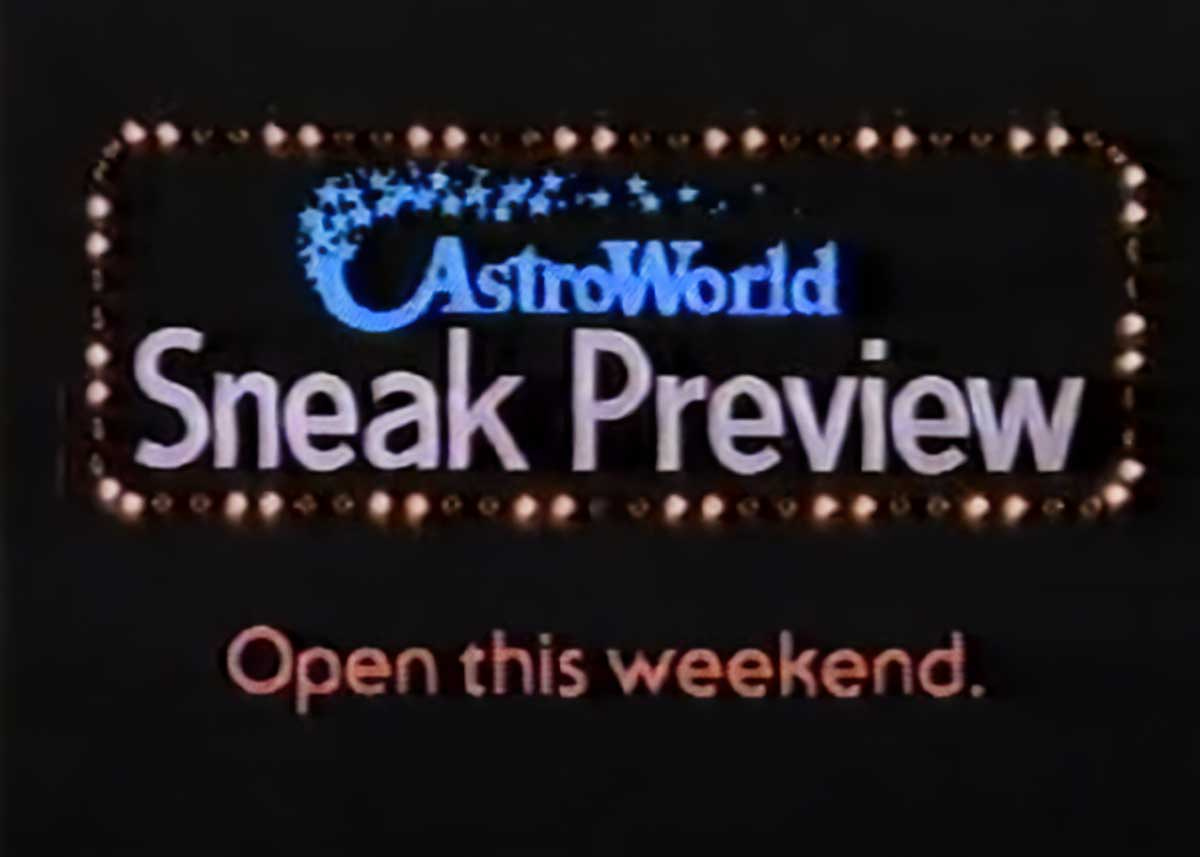 I had a friend who went to visit family in Houston back in the 1980s and he came home with many tales of the Amazing Six Flags "AstroWorld". We had our own Six Flags in New Jersey. It is called "Great Adventure", but according to my friend, it did not hold a candle to the magic of "AstroWorld". For the rest of the summer, he would not shut up about it.
Naturally, we were all pretty jealous and maybe a little defensive and we would get into arguments comparing the different attractions.
Here is a commercial of a Sneak Preview period in 1982. I assume this is a period before the park opened for the season. It does look pretty cool.
I always wanted to check it out, but sadly will never get to since it closed in 2005. From the photos I have seen online, it did look impressive. Maybe it was awesome enough to rival the amazing "Great Adventure". But we will never know.
What we do know though is that Great Adventure is still around. So…