Review of DEVO's New Album "Something for Everybody"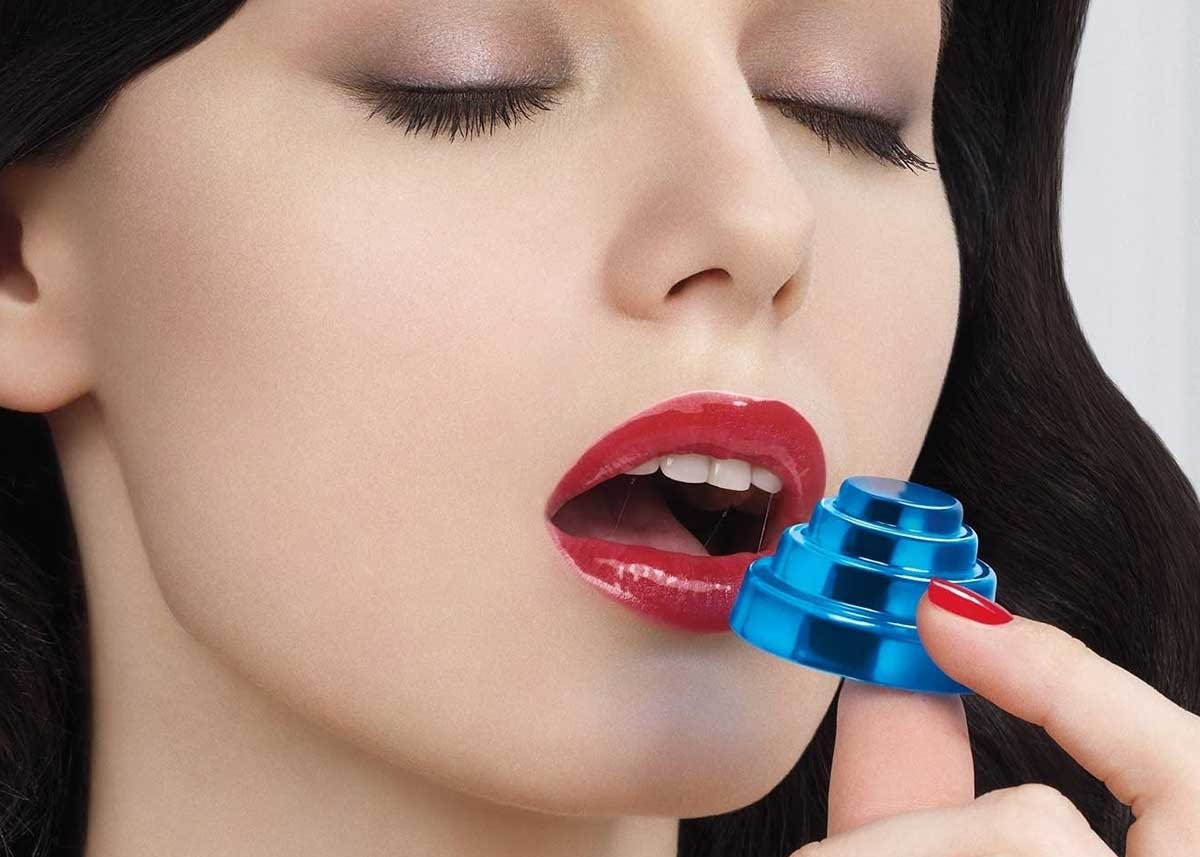 So your favorite band stopped making music 2 decades ago and while occasionally they get together and do a show, those shows are few and far between. You think to yourself, "no way they will ever release a new album."
That was exactly how I felt about the band, DEVO, and after decades of rumored albums, they finally roared back with a vengeance. Not only did they come out with a new album, but in their typically formidable DEVO way, they created a whole new persona for the band. Complete with new corporate identity, hilarious focus group studies, and listener approved band uniforms. They even went and put the fate of their album in the hands of listeners, releasing a song study that helped determine which songs would appear on the aptly named "Something for Everybody". Although when they announced which songs would be on the album, they seemed very different from the tracklist of the final album. Perhaps their corporate overlord overrode the study?
The whole thing as a sham or as real is brilliant. I participated in the study and I was very happy to see that most of the songs I chose made it on the album (the two I wanted that didn't make it was the previously released "Watch Us Work It" and the buzzing, "Signal Ready"). I am sure that we will see this consumer-forsaken material down the road, hopefully as both a release and as part of a tour.
Now the perks of blogging are sometimes hard to define. You can mostly see it in the connections you make with people who blog with you or visit you on a regular basis, but occasionally you get a really big surprise. As a DEVO fan, mine came in the form of a pre-release version of "Something for Everybody" for me to review. Music review is not very common on The Retroist, but I thought I should make an exception for my favorite new wave pioneers. So let's get to the music:
1. Fresh
Energetic and poppy (a lot of the music on this album is poppy) Fresh is a great 1st song. It has a driving drum beat, a good mix of vocals, some standalone guitar work toward the end (which may be referencing "Be Stiff"), and interesting vocal work throughout that kind of reminds me of their earlier "Modern Life". After hearing this released as a song on iTunes 2 months ago, I had no doubt that this would be on the album.
2. What We Do
What We Do won me over because it reminds me of the song Smart Patrol/Mr. DNA from Duty Now For the Future, in that different members of the band get to sing a part of the song. Admittedly I really enjoy it when I hear Bob Mothersbaugh sing, which is too rare, and I believe this is him on this track singing one of the verses (or an amazing facsimile). When listening to it, I picture in my head how satisfying this will be in concert. The song might resonate well with this tech'd out generation, since it seems to caution against the very tech loop we are all caught inside.
3. Please Baby Please
Oh, song 3…what to do with you. When I listened to Please Baby Please on the song study, I rejected it. What a HUGE mistake. While I might enjoy the rest of the album, Please Baby Please has become the odd standout for me. Even while writing this, I am still hearing it in my head. But why this song? It is odd to be sure and it is so unselfconscious and peppy that are first you are not sure to be annoyed or try and sing along, but please do not be annoyed. With this song, it is almost like DEVO is channeling the best part of 1980s throwaway radio pop and building an unstoppable Frankenstein monster out of musical notes. This type of musical mad science is what DEVO does best and this ear virus is still firmly in control of my brain and will be for weeks to come.
4. Don't Shoot
Don't Shoot hits me like electro-rock-pop dance music (is that a thing?) The song is fast-paced with traditional DEVO cynicism wrapped in a pretty pop shell. I hear themes of alienation and paranoia when I listen to Don't Shoot. It is sort of like the Nirvana covered "Turnaround" for the new millennium. Because of this Don't Shoot begs me to wonder who will be covering it in a few years?
5. Mind Games
Some great sound at the start of Mind Games that 8-bit, maybe 16-bit, fans will find satisfying. Besides that fairly "modern" conceit, I feel Mind Games sounds more like mid-1980s DEVO than the other songs on the album. I wonder if DEVO has this in mind and they added the video game-style sound as a playful tribute or if I am just reading too much into it?
6. Human Rocket
Human Rocket starts out with this electronic beat and heavy echo that makes you think this is gonna be some sort of quasi-Depeche Mode homage, but then DEVO takes track 6 in another direction altogether. The song quickly turns synth-punk rockabilly. I could easily see a band like The Reverend Horton Heat playing this song (minus all the synth). Sadly the guitar is too scant, but you get a nice little 5 second bit of Bob 1 about two-thirds into the song.
7. Sumthin'
If you told me that Sumthin' was an unreleased song from Freedom of Choice, I would not have thought twice about it. The song is a well mixed and well-crafted DEVO tune with just the right dose of cynicism (right out of the box you know this is DEVO) that has clever synth mixed with traditional bass and guitar.
8. Step Up
Be prepared to tap your feet. Listen up y'all…it's D-E-V-O! How could you not like a DEVO song that begins with a high pitched modified voice squeaking out that line? The song feels kind of rock disco-y and is strangely optimistic. If this wasn't a new album I would have thought this was from Smooth Noodle Maps.
9. Cameo
Cameo will grow on you — even while the devil sounding voice in the song will continue to freak you out. It has sort of an updated sound, but this is old-school DEVO with GREAT guitar work from Bob 1, that will leaving you wanting more. I do not know how to play the guitar, but my favorite guitarists always leave me wanting more. Maybe it is the notes that you don't play that really make the difference.
10. Later is Now
Well orchestrated, Later is Now, seems like a clever ready-made DEVO slogan. That will be used in videos and by DEVOtees for years to come.
11. No Place Like Home
Piano!? What the what?! No Place Like Home is melancholy and at times almost eerie with pretty music and quivering vocals that thematically reminds me of a more mature version of one of my favorite songs Beautiful World.
12. March On
What a great way to end an album. March On conjures up stirring imagery of people marching into a future optimistically but with no clue as to what the future holds. I have no idea what the future holds myself, but I am pretty sure whatever it is, it will be twisted and offbeat if DEVO has anything to do with it.
Okay, as I said, I am a fan of DEVO and I cannot look at Something for Everybody from an outsider's perspective, but I can tell you this, as a fan, I was very worried that I would be disappointed in the new album. I was not. In fact, after two decades this album is more than I ever expected.
I attended the recent tour where DEVO performed their earlier albums in their entirety and I was rapt the entire time. Still, I kept hoping that at some point they might slip in something new and wondering what that new material would sound like. Now that I have heard what I wanted to hear, I cannot wait for the next tour to support Something for Everybody. The album is strong enough that they could play songs from only it, and I would be more than satisfied.
Something for Everybody has…OMG…something for everybody (see what they did there) and will not disappoint lifelong DEVOtees. While at the same time it could introduce a whole new generation to DEVO. I guess it is true when they say … later is now. Duty Now for the Future!
The UK release date is June 14th (lucky!), while the US release date is June 15th. The album is being released on the Warner Bros. Records label. So what are you waiting for… Pre-Order/Order Your Copy of Something for Everybody at Club DEVO or Amazon