Retro NFL Sleeping Bags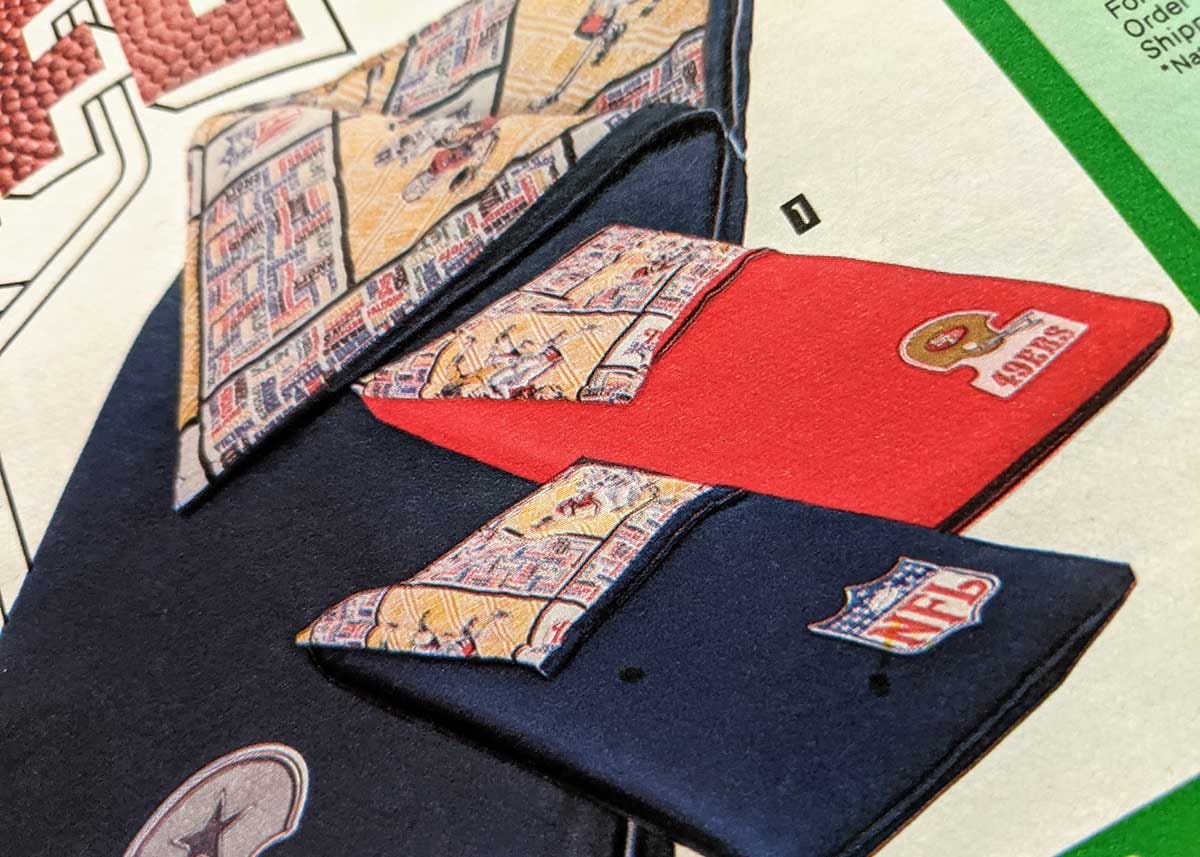 I have never owned a sleeping bag. I thought that I would need one when I started going to my friend's house for sleepovers, but my anxiety about sleeping in someone else's home limited my sleepover experience. The sleeping I had my eye on was this dark navy one with a bright orange interior. It was pretty boring, but for some reason, it appealed to me. All my friends had great novelty bags that they brought over when they slept at my house. Probably most popular were ones related to sports teams like these ones from the NFL. Although none of the ones I saw had these nifty sleeves. I supposed they have those so that while you're in your tent you can toss the ol' pigskin around.
My idea is to take the same concept but cut it to half the length so that you can move your lower body around. I call it a "coat".