Remember The Funky Phantom?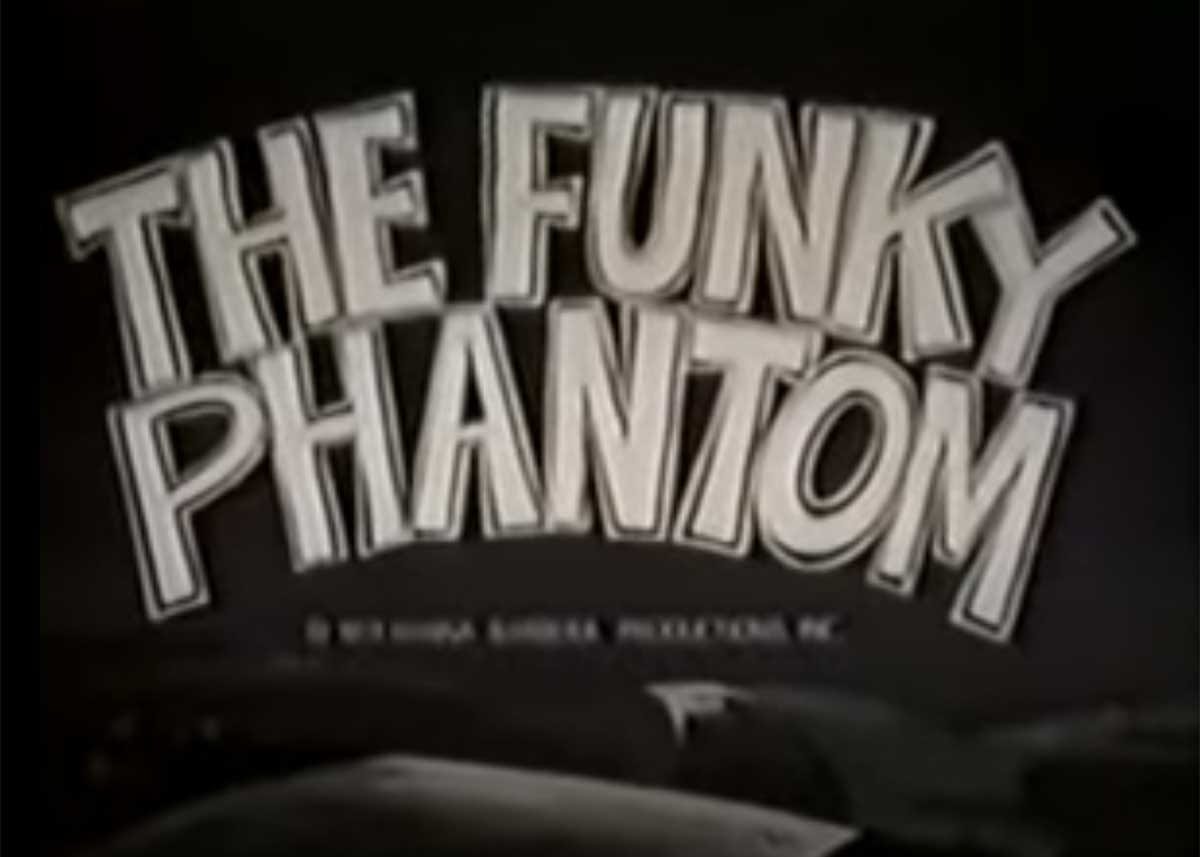 Hanna-Barbera did a great job trying to copy the success of Scooby-Doo, Where Are You!. Unfortunately, most of the shows they made were pale shadows of Scooby and pals. This does not mean they are not worth tracking down, because while you might see them as derivative, you also might find them a nice change of pace. One such show that "didn't make it" was The Funky Phantom, which like Scooby-Doo featured a group of teenagers (3 this time instead of 4) Skip, April, Augie, and a dog named Elmo.
They stayed with the "solving mysteries" formula like in Scooby-Doo, but while Scooby would have the gang looking for ghosts and always debunking them. The Funky Phantom bunch enlisted the help of a Revolutionary War-era ghost named Jonathan Wellington Muddlemore (Muddy) and his cat, Boo. The two had been hiding in a clock to escape some Recoats, but could not get out and died inside, which sounds pretty horrible. Happily, they got over their slow starvation death and as the teens travel around and solve mysteries, Mudsy and Boo often lend a hand.
The show is good, but the intro is not as strong as Scooby-Doo, Where Are You!
If you have exhausted your Scooby supply and are looking for a show of this era to supplement your spooky cartoon collection, The Funky Phantom is available on DVD. So why not check it out?