Remember KerPlunk?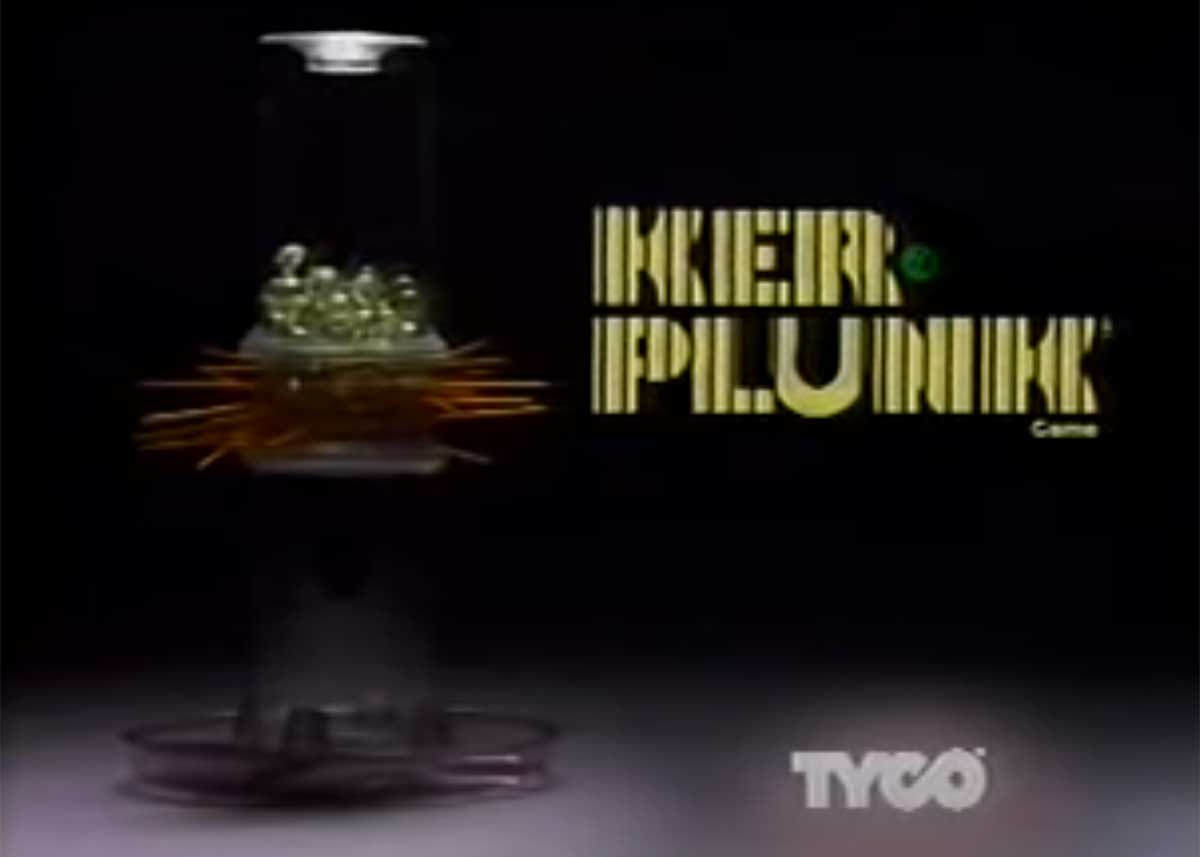 Some kids spent their days sharpening their physical skills on the ball field, while others developed mental acuity on the chessboard. Do you know where I was? In my sisters bedroom playing with an ancient version of the marble game KerPlunk. I would 4 player it all by myself.
I even had names for each player as I moved around the cylinder and each of them had a style of play. Ernesto was brash. John was the thinker. Marcus was the talker. Me? I was the lonely kid playing KerPlunk all by himself.
If you never played KerPlunk, the object of the game is to remove these plastic sticks without letting the marbles stack on top of them to fall.
Invention of KerPlunk is credited to Eddy Goldfarb and Rene Soriano and was first marketed by the Ideal Toy Company in 1967.
Urban Legend?
A lot of people online claim that the game was originally the brainchild of Rolling Stone's drummer Charlie Watts. He developed it while trying to kill time on tour. Not sure where this info came from and sadly I was not able to confirm it. Although, I would love for it to be true.
KerPlunk is great fun for just about any age and is easy to learn …. and impossible to master. If you do not have a copy for your home game closet, I suggest you pick one up today. Me and the boys will be over later in the week to school ya.
I still own a modern version of KerPlunk today and I am happy to pull it out when company is over and people feel like getting their marble drop on. I have not played a solo game in a while though. Maybe next weekend I will give it a try.