Remember Cardboard Playhouses?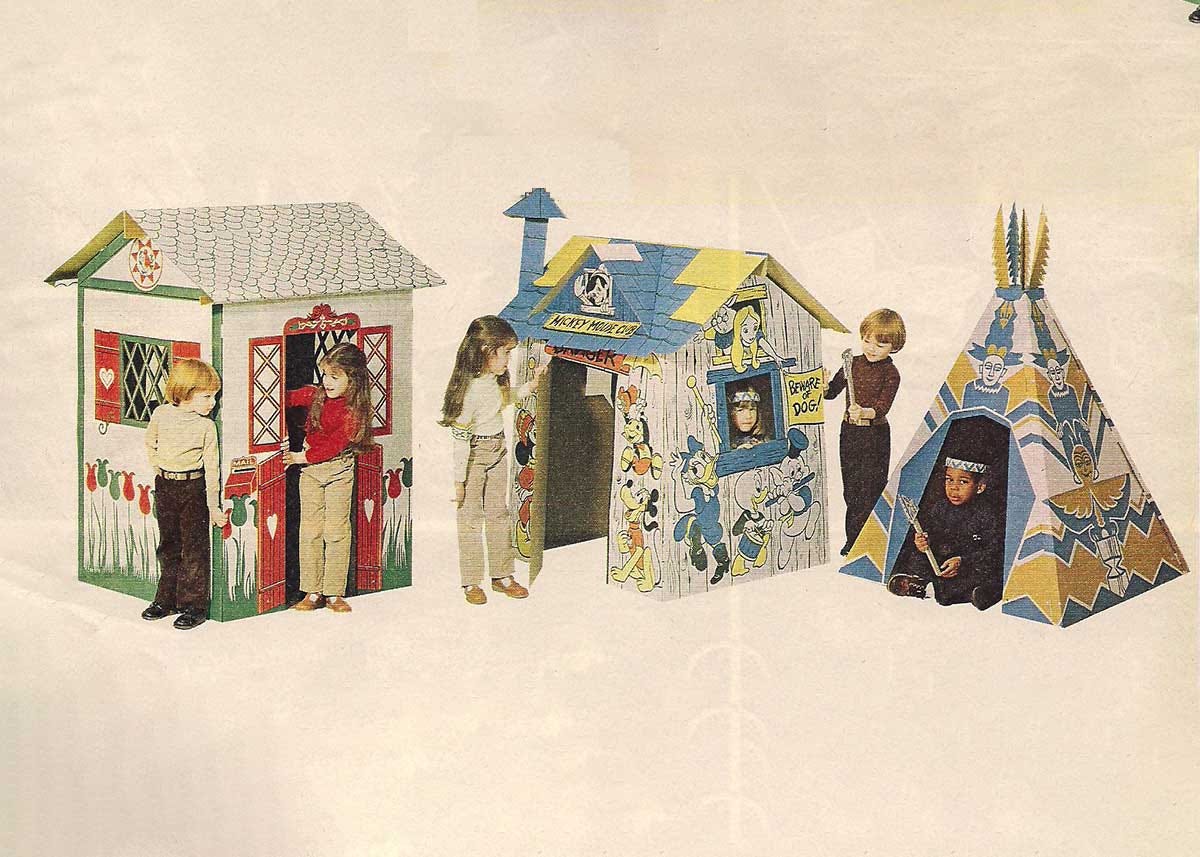 My cousins who lived nearby had an amazingly ornate cardboard fort that their parents bought for them at Sears. It was set up in their finished basement and once I played in it, I would not shut up about how awesome it was. A few months later my sisters and Mother surprised me with a cardboard clubhouse of my very own that they had picked up at a garage sale. They set it up in our unfinished basement and it was amazing. I would sit down there for hours.
A few months later the basement flooded and my cardboard fortress of solitude was reduced to a pile of wet mush. I believe I wept quietly as I carried it piece by piece to the trash.
A few weeks later I tried to recreate it using boxes and tape, but I lacked the aptitude for cardboard construction and eventually gave up on the dream. This is probably good, because the basement flooded again the next year when a pipe broke and I do not think I could deal with the loss again. Still, like everything else, the memories remain.