Pizza Coupons – Buy 10 Get a Free Pizza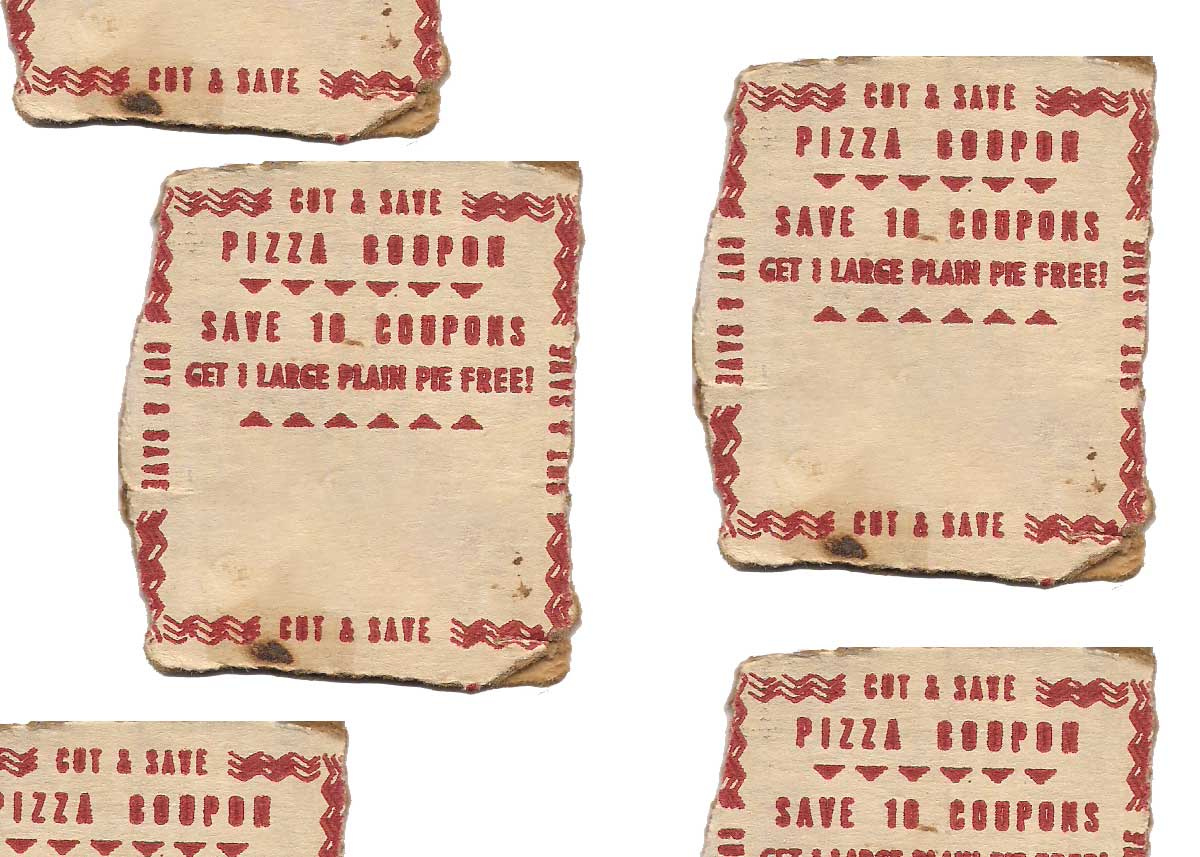 I love pizza. I think everyone would say that though, like the way we say, we love air. I loved pizza enough, that I had a special drawer in my bedroom where I collected various pizza coupons so you would cut them out from pizza boxes. How did a young kid accumulate so many coupons? Easy, I would find them on pizza boxes in front of people's houses when they threw them out. I am not sure why, but people wouldn't bother with the coupons.
So me and my trusty pocket knife could find 7 or 8 a week and during meatless Friday months, double that easily. That meant free pizza almost every other week for me and my friends. it was a pizza golden age that I think about often, especially when I am hungry. Like now.
I still have a bunch of these coupons. All now from pizza places that no longer exist. They might not have any "cash value" but they certainly have sentimental value.