Personalized Records for Kids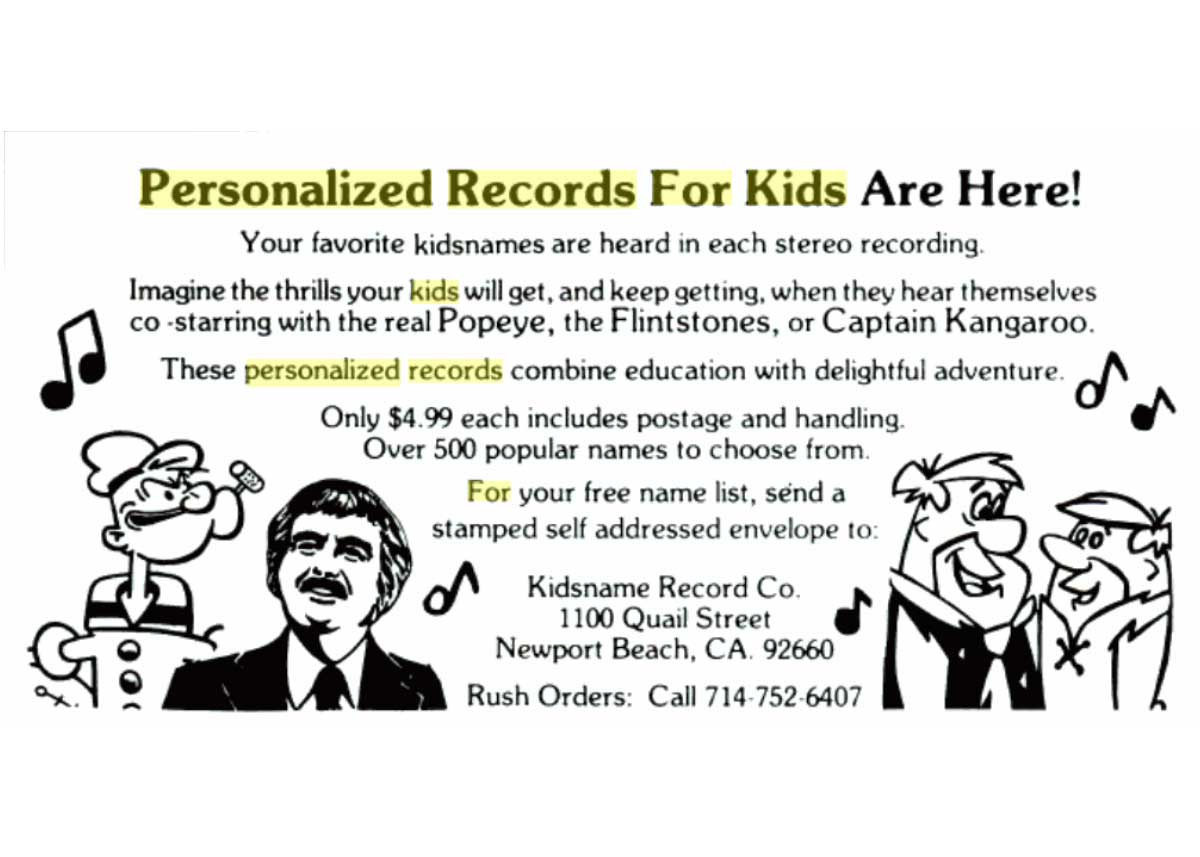 One of my friends, when I was a kid, had a father who traveled for work a lot (especially to exotic California) and whenever he came home he would bring a gift with him. Since he was gone all the time, he was bringing home piles of gifts for my friend. This seemed pretty awesome to me because I only saw the piles of gifts and the happy face my friend put on while showing off those gifts.
I would later in life learn from him that it was miserable for him not to see his father and that the gifts felt like a kick in the stomach since they were cold comfort for a kid who would rather have a more present dad. From that moment on, all the cool stuff he had, didn't look so cool and I felt silly having talked so highly about all of it to my family who were always in my life.
One of the presents I remember very well was a personalized record that my friend played for me a few times after he got it. It was amazing for this physical album to be "customized" as a gift.
But knowledge can really flip your opinion on something, because now instead of a happy relic of childhood, all I picture is my friend laying in his room listening to this record featuring the Flintstones and staring at a photo of his absent dad.