Yummy, yet sinister, Pumpkin Delights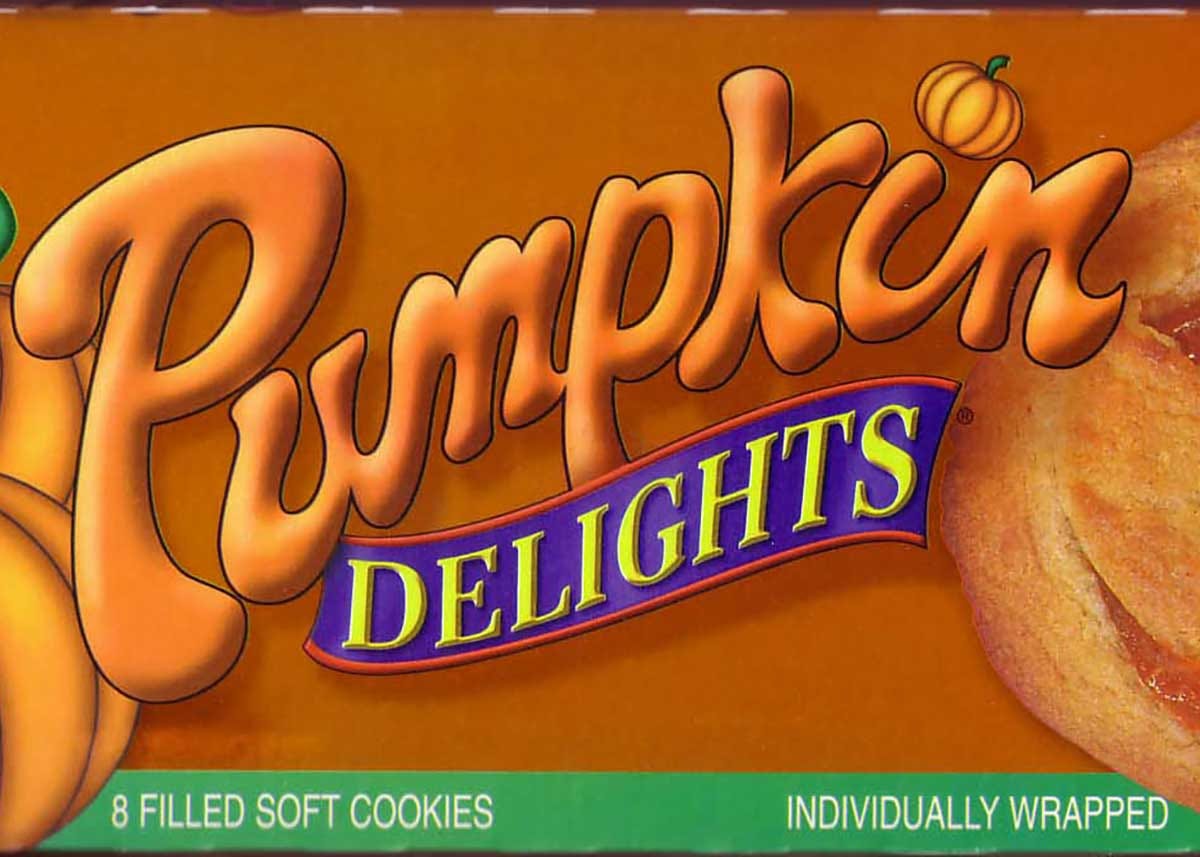 Little Debbie, not to be outdone by Hostess, brings you a classy Pumpkin flavored treat. Which I believe are the only mass-manufactured pumpkin-flavored treats available in my supermarket. So read on..if you dare!
It's Halloween time, so you're on the lookout for evil and mischief, but did you ever expect to find it in a cookie? Check out the smiling pumpkin faces on Little Debbie's Pumpkin Delights. There's pure evil in the expressions on those gooey faces.
Maybe it's the sinister sneer, that crinkled brow, or that insincere smile, but I think these delightful treats were made by Little Devil, not Little Debbie. Alas, perhaps it's that touch of partially hydrogenated evil that makes these pumpkin spice cookies so yummy.
Enjoy Pumpkin Delights, but don't turn your back on the box.