Nestle's Triple Decker Bar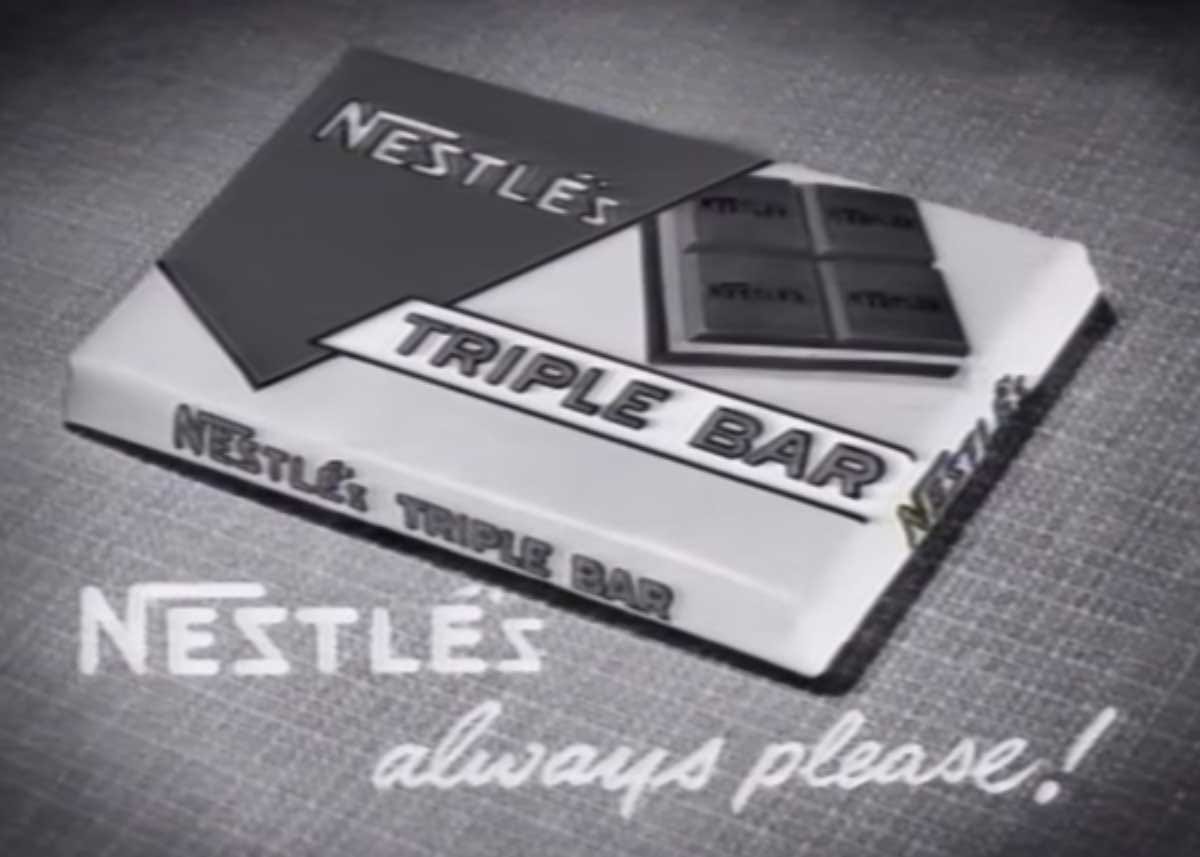 The Triple Decker bar was a genius idea. It gave you dark chocolate, white chocolate, and milk chocolate in each square and in the proper delicious proportion. Not enough people remember them. I had completely forgotten about them myself, until my sister mentioned them in passing and I went to the web to look them up.
When you are looking for a classic candy bar, you are bound to encounter the collection of Jason Liebig on Flickr. It was there I found this high quality scan of an almost pristine Triple Decker Bar Wrapper. It illustrates well, what you could expect from your Triple Decker.
Sadly, this is all I found. I saw mentions of it in some candy journals, but beyond some wrapper scans as physical proof, one might even doubt that such a remarkable bar ever existed.
I do not remember any commercials from the era and none were posted online. But I was able to find this one that ran in Australia for their "Triple Bar". It seems to show the same bar, although the terminology is different.