My first They Might Be Giants Concert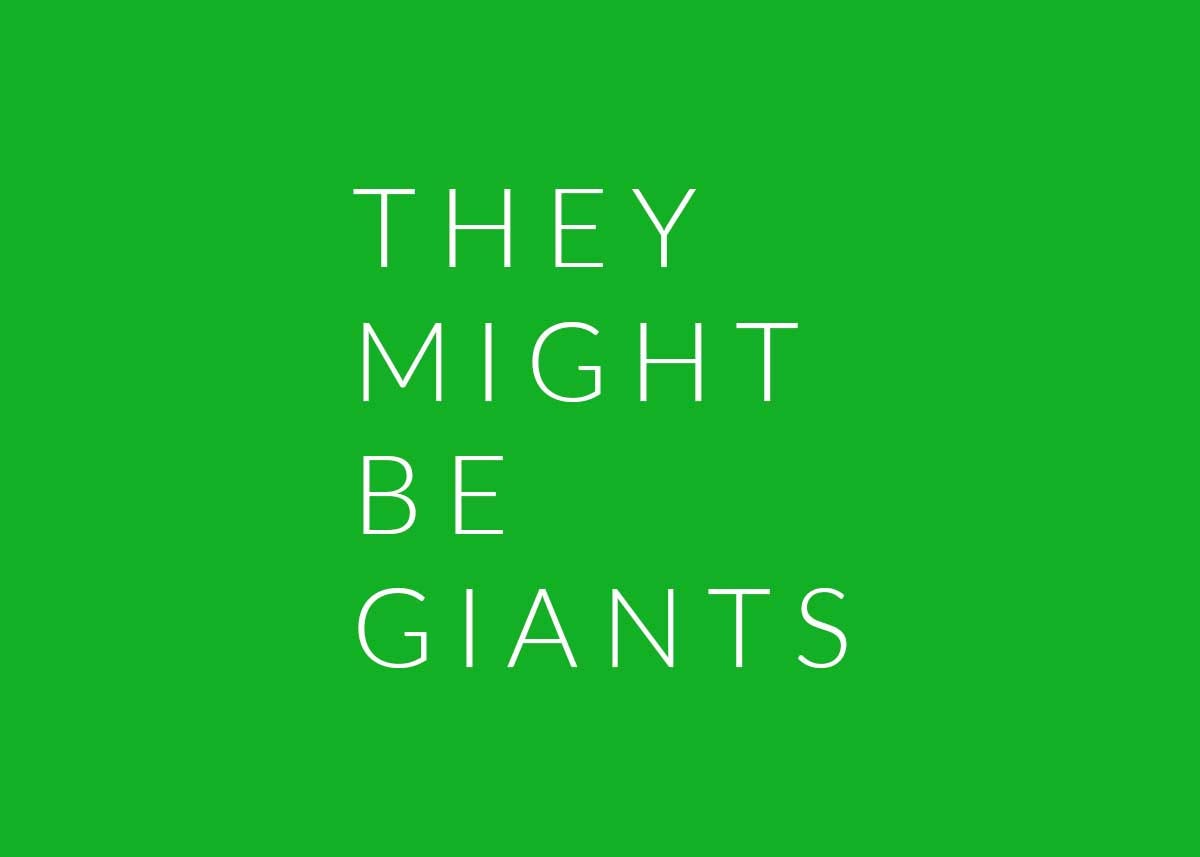 In the late 1980s I picked up my first "The Might Be Giants Album" after hearing them on a local radio station. I found their music to be both fun and novel and I listened to them a lot. Eventually though, that was not enough, and I needed to see them in person!
This should not have been difficult, since New York City was just a quick bus ride away, but whenever I went in "The City", I always liked to go with a friend or a family member. Sadly, try as I might, I could never convince anyone to go with me.  For some reason, these crazy people around me could not see how magnificent this band was.
Finally I had enough of waiting and in the late spring of 1990, I went and saw them by myself. I was of course convinced that I was going to get killed or mugged going to or coming from the Beacon Theater. I was not, but it was a hoof. 
The whole time I was at the show was wonderful.  They fans were really into the music and they played all the music that would come to be their greatest hits.  
According to They Might Be Giants Wiki. This was the set list for the night. I think you will agree, it was a pretty great show.
Intro

Lie Still, Little Bottle

Particle Man

Your Racist Friend

Someone Keeps Moving My Chair

Kiss Me, Son Of God

Lucky Ball & Chain

Ana Ng

Hearing Aid

Whistling In The Dark

Purple Toupee

The Famous Polka

Chess Piece Face

She's An Angel

Istanbul (Not Constantinople)

(She Was A) Hotel Detective

Where Your Eyes Don't Go

Birdhouse In Your Soul

Cowtown

32 Footsteps

Road Movie To Berlin

Twisting

Nothing's Gonna Change My Clothes

Shoehorn With Teeth

Don't Let's Start

Hide Away Folk Family
It was my first solo journey into New York City.  While I was nervous the next two times I went, it was nothing like that night.  So after this I would make the journey across the Hudson River with increasing frequency.
I have seen TMBG many times in concert since 1990, and they always put on a great show. If they are in your area, I suggest you check them out.