Mister Donut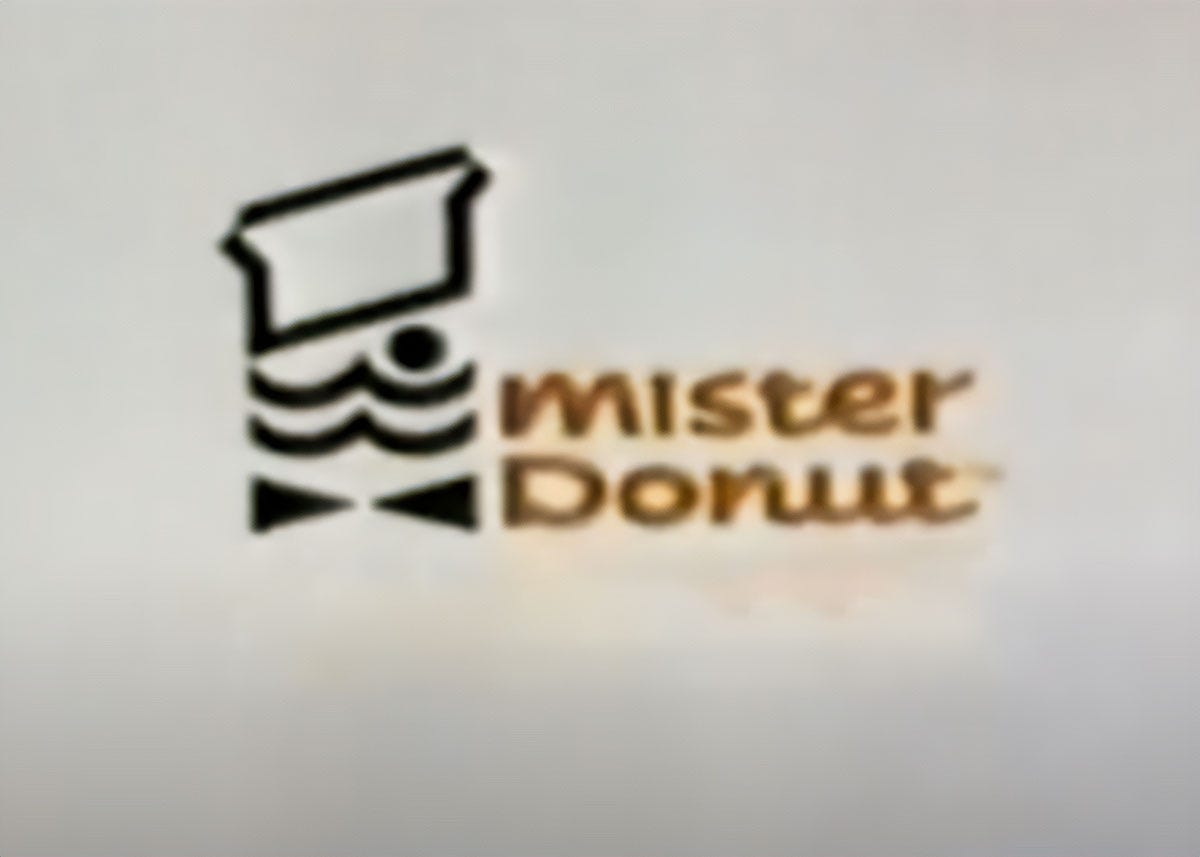 I went back to my hometown recently and spent over a month there. Most nights I would walk into town to get some food and while doing so I would pass a Dunkin Donuts. The smell of donuts made me even hungrier, but it also reminded me of when I was younger and another Donut seller was in town, Mister Donut.
My mother would take me there twice a week and we would sit at the counter. She would have coffee and cruller and I would have a plain donut and grape soda that was more chopped ice than soda. It was paradise.
Mister Donut was founded by Harry Winokur and was the main rival of Dunkin Donuts until it was acquired by the parent company of Dunkin and Donuts and almost all of the US Mister Donuts converted over or took on other names. Mister Donut is still going strong in a few Asian countries, but in the US, you only have one location in Godfrey, Illinois. I am not sure I will get the opportunity to get there anytime soon, but I encourage anyone in the area to make a pilgrimage and show some support.
If you cannot get there or to say Japan, you can find some great Mister Donut memories online.