Memories of Owen Hart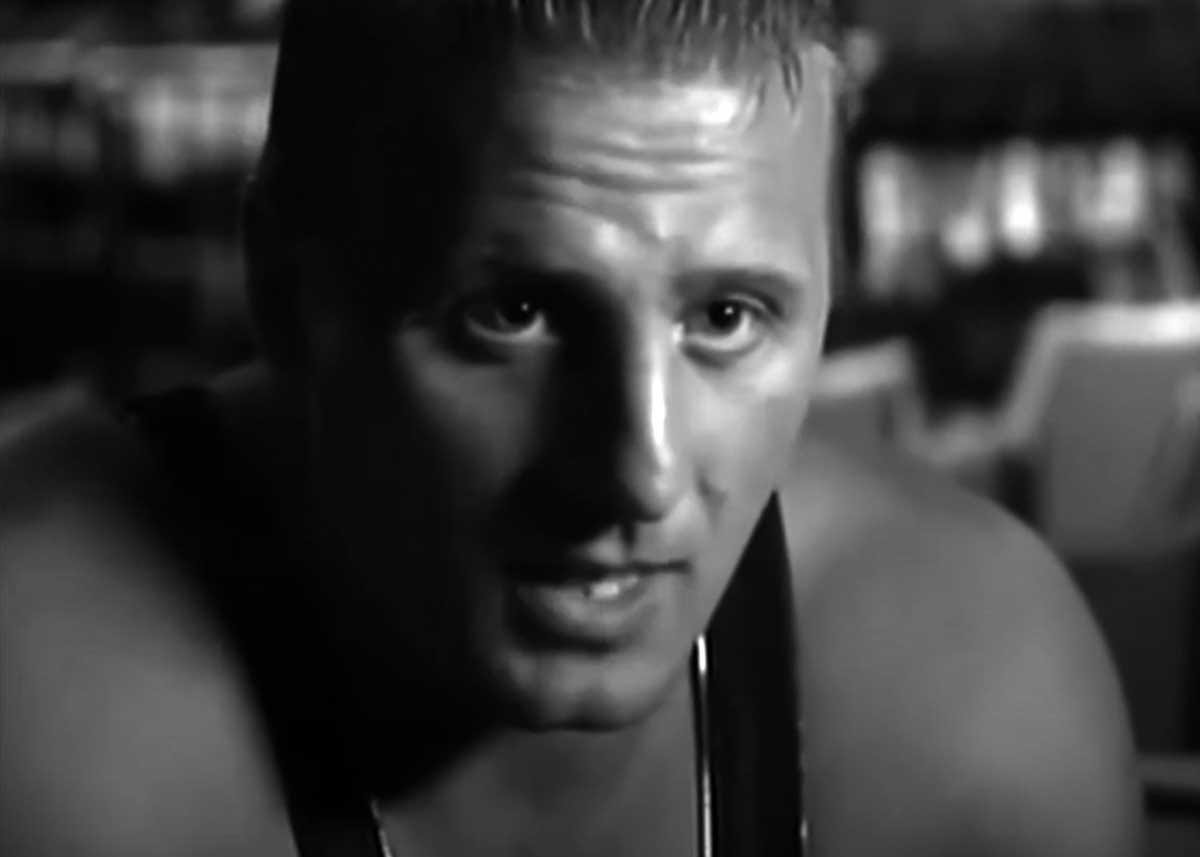 It's no secret I love the wrestling business. People laugh and think that somehow makes me an idiot because of it, but I don't care. But I am a realist, and as much as some of the guys in the business entertain me, that doesn't change the fact that a lot of them are incredibly flawed. The movie "The Wrestler" was not just a brilliant motion picture, but sadly, a very common tale of guys who leave the business. But every once in awhile, a guy comes along…no wait, that's wrong. Not a "guy", a man, and a good man at that. In this write-up, we are going to explore one of the very best.
In the wrestling business, there are families and then there are families. The Guerrero, Von Erich, and Maivia families span generations, but no family may have made more impact than the Harts. Stu Hart, the family patriarch, was a wrestling legend, owned Stampede Wrestling, and trained countless stars in the infamous Hart Dungeon. He and his wife Helen had 12 children, all of which either worked in the business or married wrestlers. The youngest of those 12 children were born in 1965, Owen James Hart.
Owen began his wrestling career innocently enough; he joined the high school wrestling team. During high school, he met his future wife, Martha. The 2 began dating, graduated, and started a life together. Owen, who could easily have joined the wrestling business, tried to find employment outside his father's company for a couple of years. When nothing materialized, Owen went to his Dad and asked him to train him in the famous Hart Dungeon. In May of 1986, Owen was ready and debuted for Stampede Wrestling. Over the next 2 years, he developed his in-ring and character skills while working for his Dad. He carried the International Tag Team titles with Ben Bassarab during this period and was named the 1987 Pro Wrestling Illustrated Rookie of the Year. Late that same year, he made his first of several tours with New Japan Pro Wrestling. There he had a terrific run against Keiichi Yamada (better known as Jushin "Thunder" Liger) and became the first gaijin to carry the IWGP Junior Heavyweight Championship win a win over Hiroshi Hase on May 27, 1988.
A few months later, Owen signed a deal and joined older brother Bret with Vince McMahon's World Wrestling Federation. Like many decisions at the time, Owen's promotion in the company was an odd choice. Instead of the obvious billing as the brother of Bret, and a new member of the Hart Foundation, the WWF creative team invented the masked superhero character of the Blue Blazer. Over the next 6 months, he participated in a few key matches, most notably his loss to Mr. Perfect at WrestleMania V. He then returned to the independent wrestling circuit, including tours with Stampede Wrestling and Mexico. During the last Mexico run, Owen lost a mascara contra mascara match against El Canek, which ended the Blue Blazer gimmick……for a while.
Owen began contract negotiations with Ted Turner's World Championship Wrestling in 1991, but declined due to his reluctance to move his family to Atlanta. When the deal fell through, Owen returned to the WWF. Since Bret had become a singles talent by then, Owen joined Jim "Anvil" Neidhart and they formed The New Foundation. This was a short team as Neidhart left the company soon after. Hart attempted a new tag team with Koko B. Ware (which made NO sense) and then set off on a solo career.
During the summer of 1993, the WWF began a cross-promotion feud with Jerry Lawler's United States Wrestling Association which featured Lawler and Bret Hart as the centerpieces. Owen stood with his brother and even captured the USWA Unified World Heavyweight Championship before injuring his knee and taking time off. He returned in the fall and joined his brothers Bret, Bruce, and Keith at Survivor Series. This began a jealous brother angle, which resulted in an 18-month feud against Bret, which began with a brother vs brother match at WrestleMania X, which is, not surprisingly, magnificent. The 2 are finely tuned machines in that match; with a natural flow to it you just don't see often. The crowd in the arena rises and falls so many times, until the somewhat shocking ending when Owen finally put away his older brother. This was arguably the apex of Owen's career, his "WrestleMania Moment", that shining memory to hold on to. About an hour after that, Bret wrestled a second time at WM10 and won the WWF Championship from Yokozuna.
But, in their case, it was just getting started. A couple of months later, Owen would win the 1994 King of the Ring tournament. Now called "The King of Harts" (why do they all need a "King" moniker after winning that thing?) the brothers fought several times. My personal favorite was the Steel Cage Match for the WWF Title at SummerSlam '94, which Bret won. On August 17th, Owen actually defeated Bret in a "lumberjack" match and was announced as a new WWF Champion before he was disqualified for outside interference. They would have a few more matches, but after the 1995 Royal Rumble, they both moved on.
At WrestleMania XI, Owen and a "mystery partner" challenged The Smoking Gunns for the WWF Tag Team Titles. His partner was former WWF Champion Yokozuna. The pair won the belts but lost them later in the year. This began a series of tag teamwork for Owen, including a Tag Team Title run with the "British Bulldog" Davey Boy Smith. This led to a reunion with Bret, who, along with the Bulldog, Neidhart, and Brian Pillman formed The New Hart Foundation. This anti-American stable was all part of Bret's ridiculous nationalistic "Heels in the US, Babyfaces in Canada" plan. By the way, that gimmick kind of worked, but likely more for Shawn Michaels humping, and picking his nose with the Canadian flag than anything Bret did in the ring.
Owen captured his first single title when he defeated young Rocky Maivia to claim the InterContinental Championship on the April 28th, 1997 episode of RAW. Owen would then lose it to "Stone Cold" Steve Austin at SummerSlam '97. During the match, Owen botched a piledriver attempt causing a serious neck injury to Austin. Although the injury was real, the creative team developed "OWEN 3:16 MEANS I JUST BROKE YOUR NECK" T-shirts. Austin was forced to relinquish the belt and a tournament was held to determine a new Champion. Owen would win the tournament when he defeated Faarooq to reclaim the title with Austin's help. When asked why he assisted, Austin stated he wanted to only beat Owen for the Championship.
On November 9, 1997, at Survivor Series, Austin got his wish when he beat Owen to regain the InterContinental Championship. Later that night, emotions broke loose when Shawn Michaels won the WWF Championship from Bret Hart in the "Montreal Screwjob". With Bret leaving for Atlanta, all other members of the Hart Family were released from their contracts, save one, Owen. There are mixed stories regarding this, one states Owen asked for but was denied his release, and the other claims that WCW President Eric Bischoff was unwilling to match Owen's WWF deal, so he decided to stay. No matter which story is true, the fateful decision was made to remain with the WWF.
Hart reappeared on television a few months later when he attacked Shawn Michaels during a pay-per-view bout against Ken Shamrock. Calling himself "The Lone Hart", and later "The Black Hart", his feud culminated in a WWF Title match against Michaels which Owen lost thanks to interference by HHH. Then, one fateful night, Shawn Michaels called Owen the "Nugget that just keeps coming back". The moniker "Nugget" would stay with him forever. Hart won the European Championship from Helmsley soon after but lost it back to him just weeks later. This would be Owen's final singles title. He then tagged with Ken Shamrock for a couple of events after WrestleMania 1998 until he turned on him and joined the Nation of Domination (maybe they needed a token white guy?) through SummerSlam.
In October 1998, he began teaming with Jeff Jarrett, the pair being managed by Debra McMichael. They quickly became Tag Team Champions, but it wouldn't last. A story was proposed which suggested he and Debra were having an affair, which Owen squashed. Soon after, Hart "quit" the WWE. Immediately after his departure, the Blue Blazer magically reappeared on TV. The Blazer claimed he was, in no way, Owen Hart. At one point, Jarrett dressed as the Blazer, appearing with Owen to prove they were different people. It was just…..just awful really. And when you thought it couldn't get worse, Koko B. Ware (say what now?) returned in the costume, appearing with both Jarrett and Hart.
At the WWE's Over the Edge pay-per-view event on May 23rd, 1999, the Blue Blazer was set to battle the Godfather for the InterContinental Championship in the opening bout. The plan was to have him descend into the ring by a hook and grapple system with a quick-release mechanism. Approximately 78 feet from the floor, the quick-release triggered and Owen fell to the ring, hitting the top rope chest first, and then landed in the ring. All cameras were immediately placed on ring announcer Jim Ross who stated clearly that what had transpired was not an angle. He died before arriving at Truman Medical Center in Kansas City of internal bleeding from blunt force trauma. He was 34 years old. The much-debated decision was made in the back to carry on and complete the show. I personally think that no matter what Vince McMahon had decided here, he would've been wrong, so I have no issue with the decision, especially after what he did 24 hours later.
The next night, Monday, May 24th, 1999, the WWE aired the so-called "RAW is Owen" episode. Anyone on the roster who wanted to perform could, but no one was required to. Ten matches were aired, interrupted by numerous interview segments by different members of the locker room. Visibly shaken stars put aside their personas and spoke about Owen through personal experiences. Triple H cried as Chyna looked helpless to comfort him. Others told lighter stories about Owen as the well-known prankster and family man he was. Most moving were his tag team partner Jeff Jarrett, old traveling buddy Mick Foley, and Mark Henry, who read a poem he wrote as he choked back tears for his fallen friend. Steve Austin closed the show with a toast and beer left in the ring for Owen. The only member of the roster, not present was the Undertaker, who instead chose to spend the day with Owen's brother Bret, with whom he was very close. One of the highest-rated episodes of RAW ever; it is also one of my favorites. I watched both the pay-per-view and "RAW is Owen" and will never forget them. Triple H states that the gimmick he took soon after for himself, "The Game", was originally intended for Owen and he used it to honor the youngest Hart. Owen's tag team partner, Jeff Jarrett defeated The Godfather to win the InterContinental Title (Owen was supposed to have won) on the May 31st episode of RAW and screamed Owen's name as he was handed the belt.
Not surprisingly, that pay-per-view was never made available to purchase. With the advent of the WWE Network, I was concerned about material being edited out (the company hasn't acknowledged the existence of Chris Benoit in years), but the only PPV material I can find that has been edited is that Over the Edge show from 1999 which begins with match #2. Over the years, 2 lawsuits were filed by the family, one about the poor planning of the stunt, with a settlement of $18,000,000 being reached. The other was in regards to likeness rights, which was also settled, for an undisclosed amount. No one has cabled down out of the ceiling since, and I doubt they ever will again, and in 2006, Vince and Bret Hart began the healing process of their damaged relationship, when Bret was inducted into the WWE Hall of Fame.
The death of Owen Hart was tragic of course, as is anyone taken so young, but Owen was unique. No one utters a negative word about him, which is hard to find in the wrestling business. And of course, the shock of his death, taking place in a crowded arena, is unthinkable. I always enjoyed his ring work, and wish this write-up ended differently, but I hope you take a minute to remember the late, great Owen Hart.