Memories of Fischertechnik Toys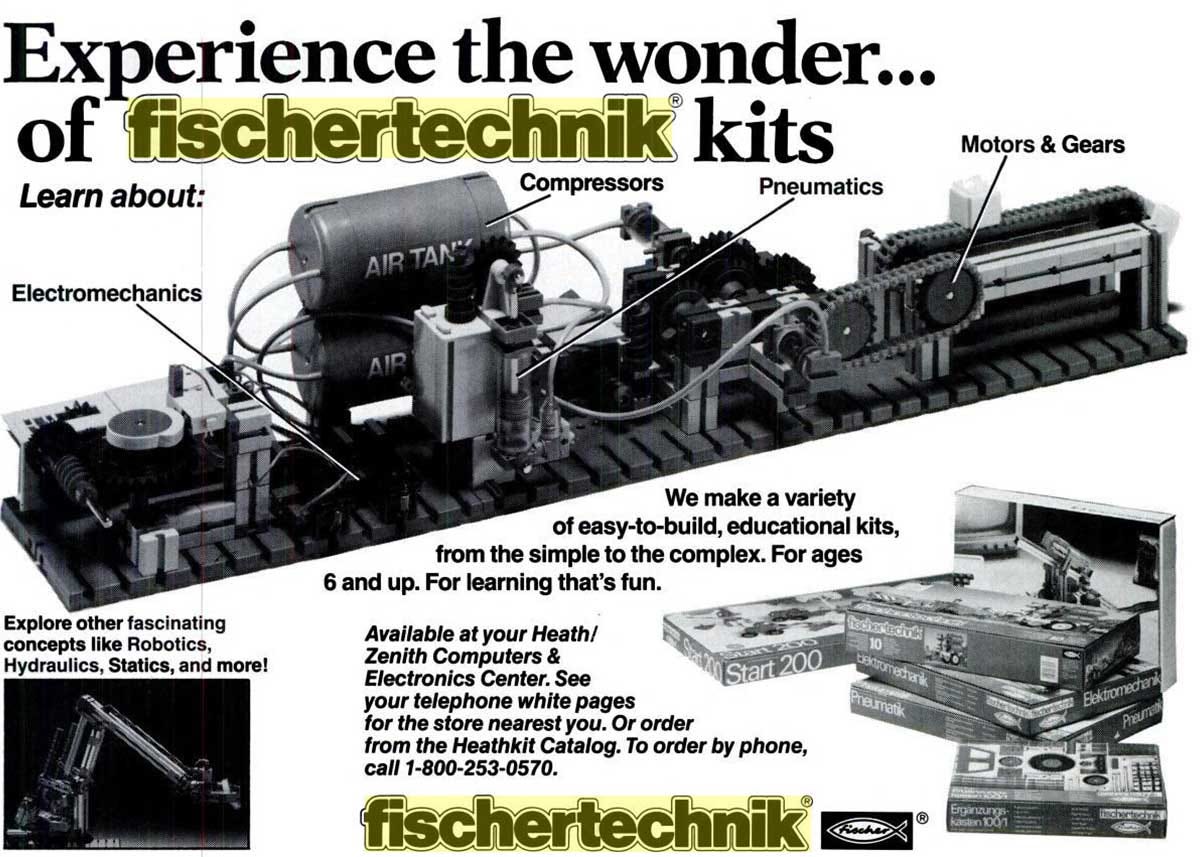 When I was in elementary school, I loved science class. Not just because I enjoyed the subject, but because we had a very engaging teacher who was constantly challenging us and making science fun. I would learn an important lesson about how dedicated some teachers are in his class when a 100 piece kit of Fischertechnik toys showed up for us to use in class. This was not a large number of pieces for a full classroom, so the kit was rotated around to the different tables at which we sat.
Side note, I loved our science tables, they were made of this white material and had all sorts of science charts printed on them and 6-8 kids each shared one.
After a couple of weeks, they finally made it to my table and we had a ball trying to build a car with them and with our teacher's assistance we succeeded. The next week they moved to a different table and they were trying to build an elevator of some sort, I remember this because it was ambitious and our teacher really liked that.
The week after that, the kit was stolen.
It turned out to be one of the kids in school who did it. Their parents made them return it, but what I found out in the ensuing discussion was that this kit did not belong to the school. It, like many of the cool science stuff we got to mess around with, came straight out of the pocket of our teacher. What is remarkable is that when the kit was returned, it went right back into service, and the next year, another kit joined it.
As an adult, I really appreciate how someone could show such dedication, even when it goes completely unappreciated most of the time. My memories of science class will always be with me as will the fun I had constructing things using the Fischertechnik high-tech toy kits.
Here are some cool ads from the early 1980s, showing just some of the cool things you could build with the Fischertechnik 100. The only limit was your imagination.