Megamania for the Atari 2600 – It's Gonna Drive you Insane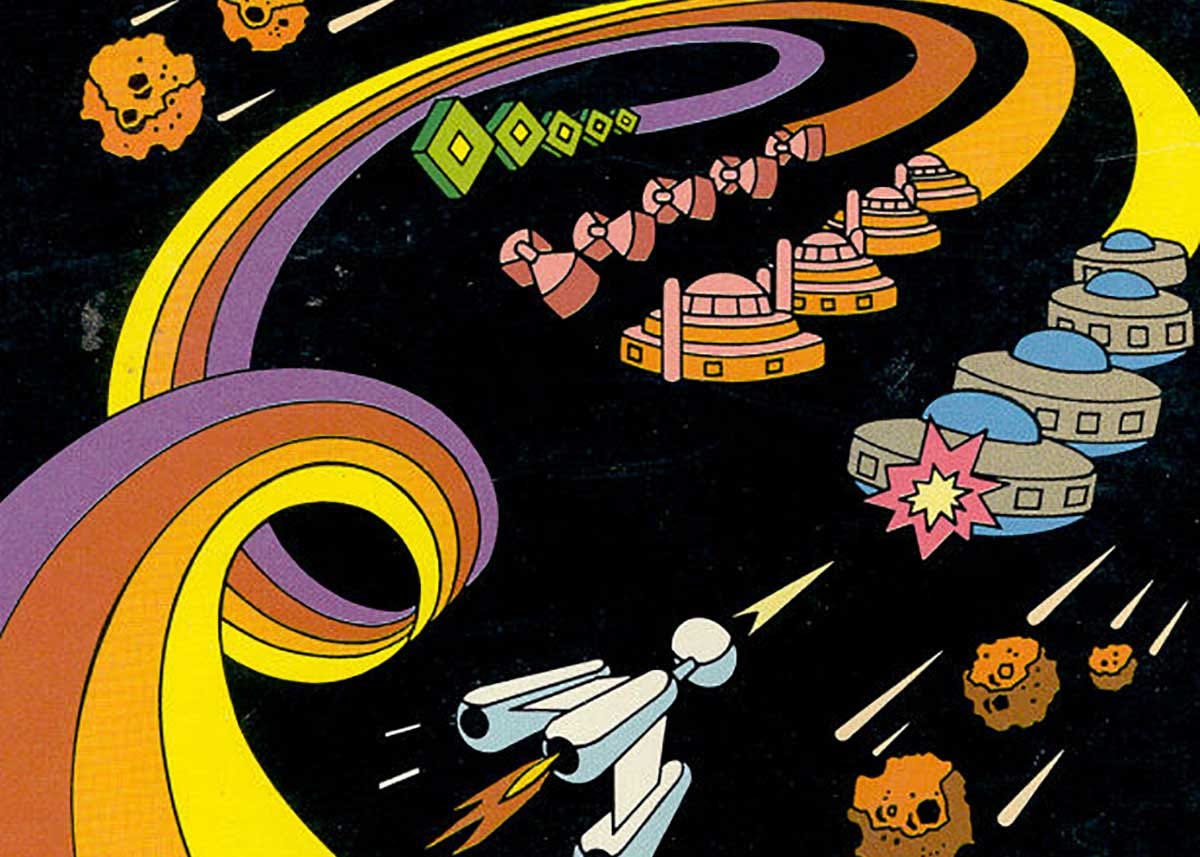 "You got to shoot to survive, you got to run to stay alive…" If those lyrics are familiar to you then you have probably already seen this commercial for the Atari 2600 classic Megamania. If you haven't, you are in for a treat. Its a great commercial featuring the San Francisco based theater rock band, The Tubes and with its manic energy, flashy graphics, and catchy yet predictable lyrics, it just scream the 1980s. It is just awesome!
The game itself was designed by the mighty Steve Cartwright and was a fave at the Retroist household. My cousin Nick and I would marathon this on weekends and when I say marathon, I mean it. We would start on a Saturday morning and would need to be forced off the game at dinner time.
The whole idea of this game is that it was an ongoing and non-stop version of Space Invaders. Of course, instead of Space Ships/Monsters you would shoot at everyday objects that did not look like those objects i.e. hamburgers and bow ties. Check out this screenshot of a hamburger level.
Just like a hamburger, huh?
Megamania, like many Activision games, allowed you to win a patch. To become a Megamaniac you needed to score 45,000 points and send Activision a photo of your score.