Let's Play Arcade Mania the Board Game!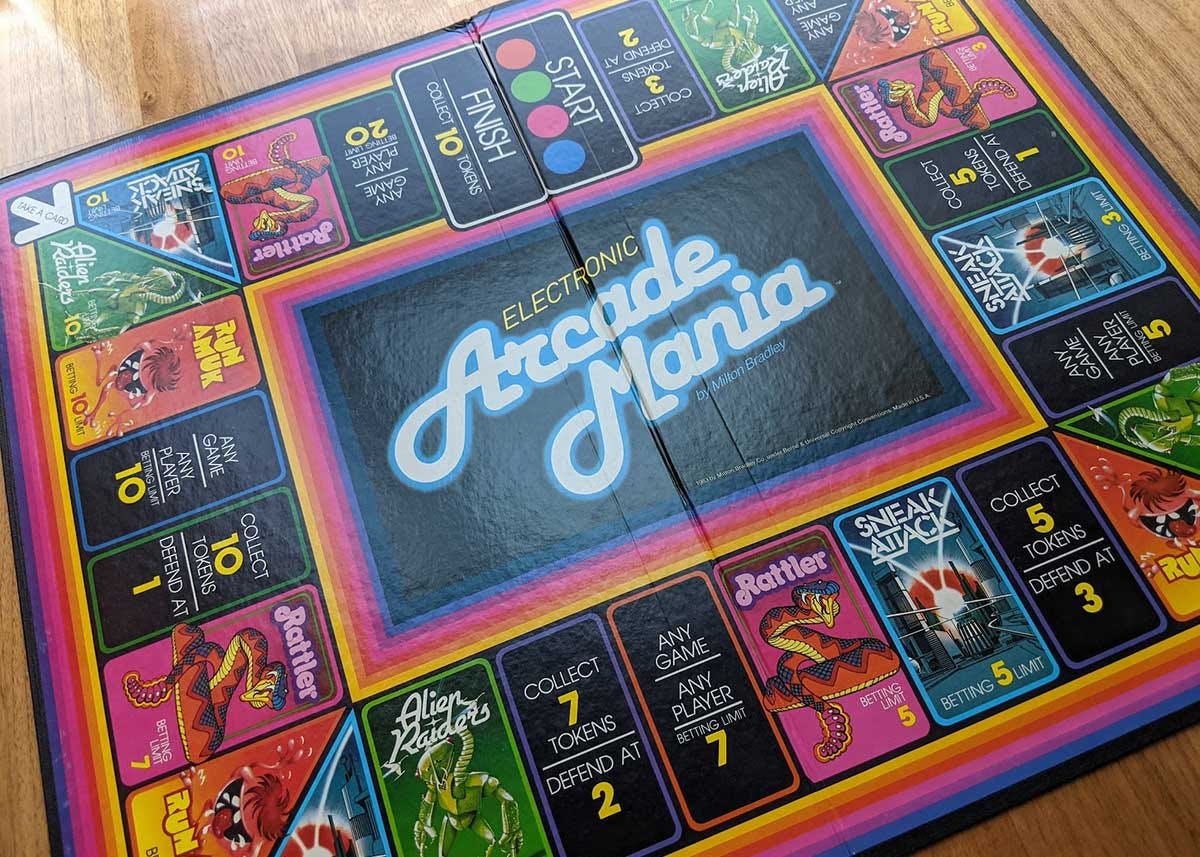 I can only imagine what must have been going on at companies like Milton Bradley during the video game craze. How can we compete with these blasted video games! Well for many companies, the strategy was often as simple as jump on the bandwagon. Milton Bradley did something clever in 1983 by making a board game where you needed to play video games to win. The name of the game was Arcade Mania.
The game featured an electronic unit that you passed around and on which simple games were played. The idea was that you would get the strategic elements of playing a board game and combine that with the novelty of electronic gaming. It was a pretty cool hybrid, but it ran into a snag when the two generations of my house tried to play it. We could all play the board game part, but the electronic game was not exactly popular with the older set and so the game was only pulled out when the kids wanted to game.
So the game's claim of reuniting a split house was slightly exaggerated, but at least MB was trying something novel.