Kenner's Gloppy and Glow Globs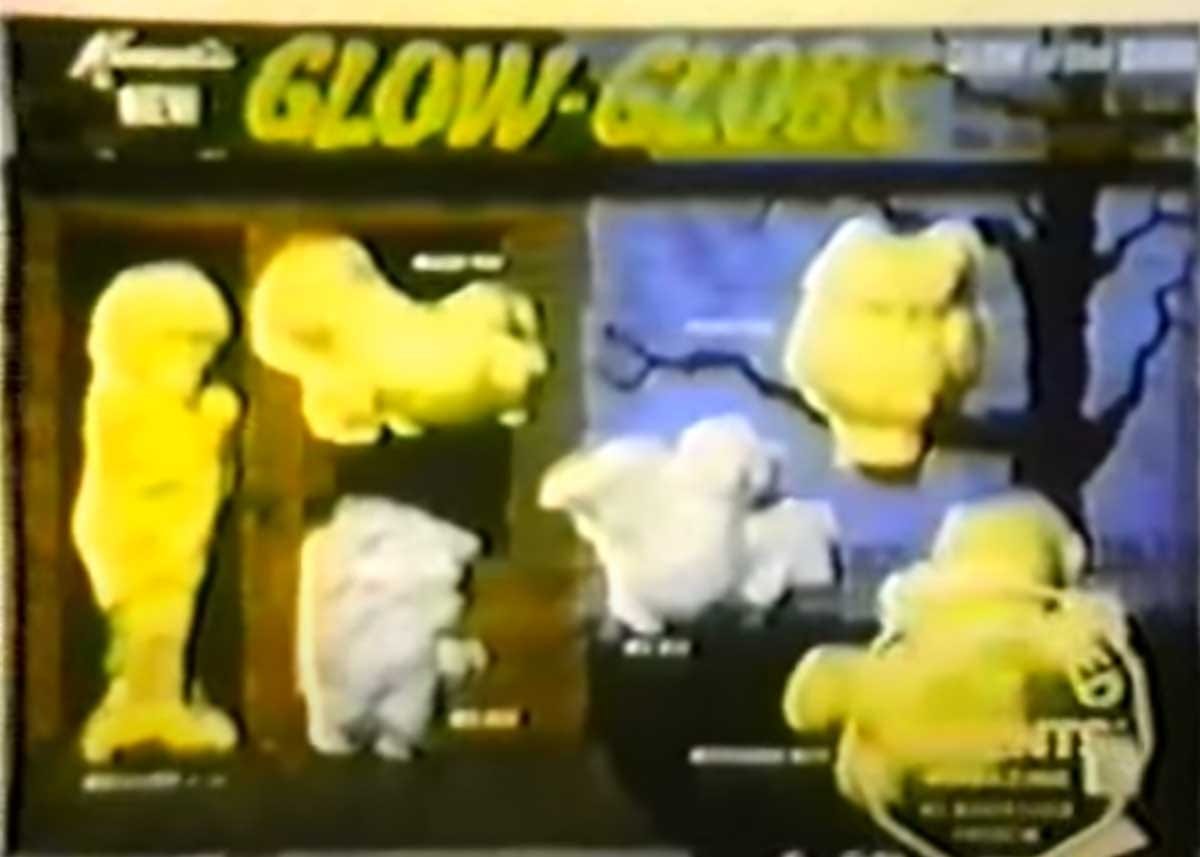 I never have gotten my hands on Gloppy, which was Kenner's answer to Play-Doh, but I have always loved the packaging when I have seen it at flea markets. In this upload by toyranch, you can see what the package and Gloppy look like when it is in good shape.
Unfortunately, when I spot the stuff for sale, it usually not in very good shape.
Gloppy did not last very long and mostly sold well because of the cool packaging.
Why get Play-Doh when you can get something similar shoved into a Fred Flintstone mold? That novelty did not last very long and Gloppy would go away, but not before they tried to capture the market with the spooky-themed glow in the dark gloppy, which was packaged as Glow Globs.
Does anyone have memories of Gloppy or Glow Globs? What was the consistency like? Was it very close to Play-Doh?