It's the K-Tel Records' Music Machine with Robby the Robot!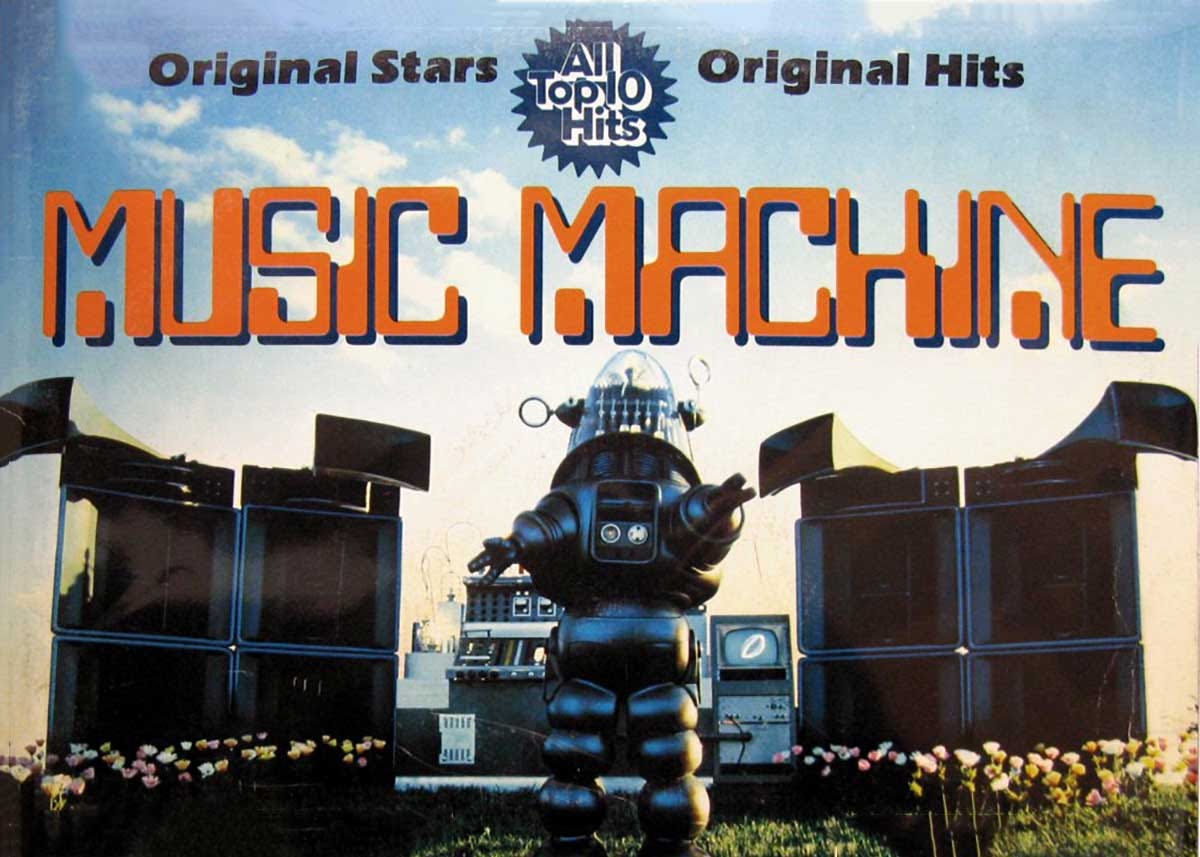 My record collection when I was younger was riddled with K-Tel Records. My Mom was a big fan of "Greatest Hits" albums and back in the day, no one did it better than K-Tel. While I have many great memories of whiling away weekends playing video games and listening to vinyl from K-Tel, what I remember most of about them were their ads.
It was sort of jarring to hear popular songs played during commercials, even if it was just a snippet of it. Combine that with some interesting visuals, like the use of Robby the Robot in this ad for their "Music Machine" collection, and you have some potent advertising
I still see the K-tel Music Machine for sale at Garage Sales and Flea Markets, sometimes for as low as 99 cents, although it has gone up a bit lately. So if you are a Robby the Robot fan and like the following songs, you might want to pick up a copy.
If you do, here is the great music you will get:
I Just Want to Be Your Everything – Andy Gibb

Keep It Comin' Love – KC & the Sunshine Band

Don't Give Up On Us – David Soul

Do You Wanna Make Love- Peter McCann

Hot Line – The Sylvers

Got to Give It Up – Marvin Gaye

You Don't Have to be A Star – Marilyn McCoo & Billy Davis, Jr.

Play That Funky Music – Wild Cherry

Gonna Fly Now (Theme from Rocky) – Bill Conti

Dancing Queen – ABBA

Beth – Kiss

Blinded by the Light – Manfred Mann's Earth Band

Car Wash – Rose Royce

Lucille – Kenny Rogers (What's THIS doing here?)

I Like Dreamin' – Kenny Nolan

Goodbye Yellow Brick Road – Elton John

You and Me – Alice Cooper

Feels Like the First Time – Foreigner