I never did get that Play-Doh Microscope Set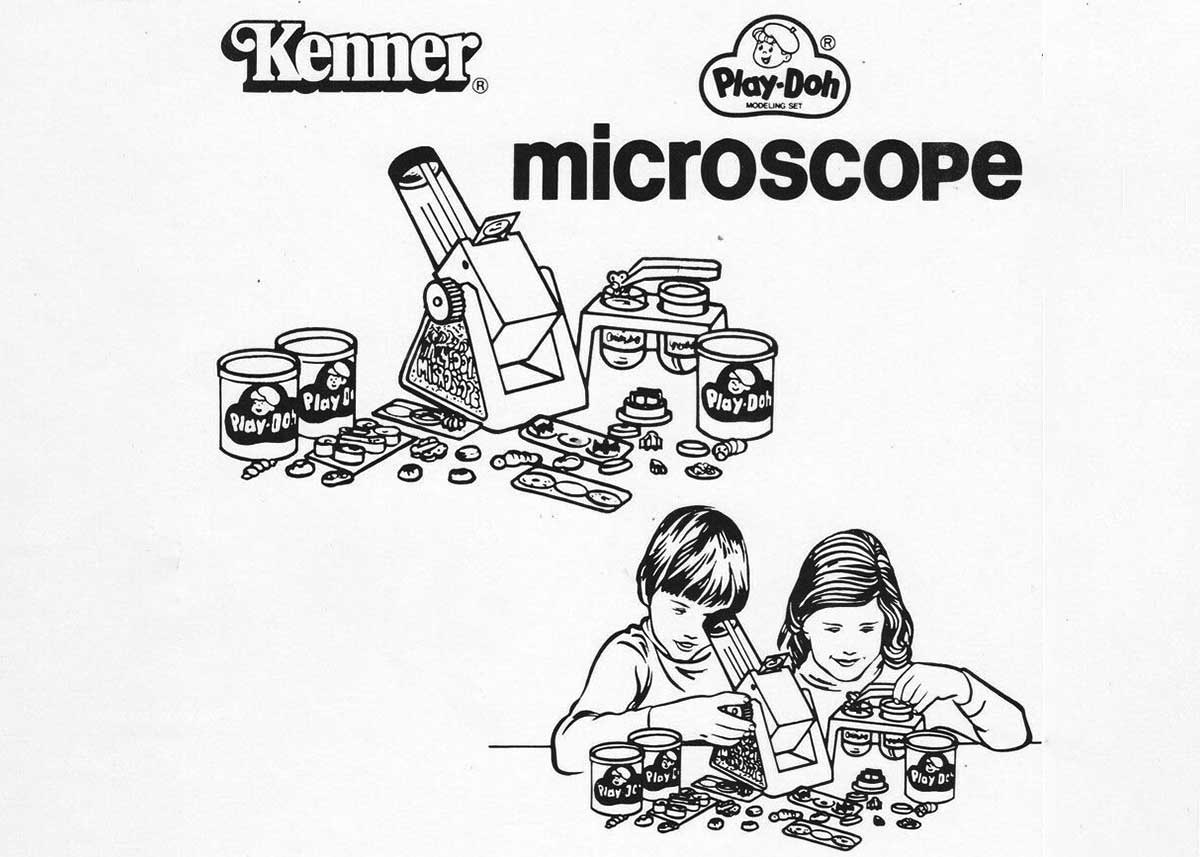 They were selling the Play-Doh Microscope Set for about 10 bucks at the local 5 and 10 when I was a kid. Since at that tender age, I had decided I wanted to be involved with science as an adult, I would beg my family for it whenever we went anywhere near the downtown shops. To my surprise, one warm summer day my Mom came home from a visit to my Grandmothers with a plain brown box and a "gift" inside.
It was not a Play-Doh Microscope, but a real one she had bought at a garage sale on the way home. I was slightly disappointed, but only because I did not know the micro-world that awaited my prying eyes. A quick chat with my elementary school science teacher and I was given a lesson on how to use it and how to prepare slides, He even gave me a few to take home, along with an eye-dropper. I looked at just about any liquid I could find that summer and thus began my sometimes debilitating germaphobia
I never got the Play-Doh Microscope Set, but it inspired something even better, which makes it very memorable in my book.