I Love Capri Sun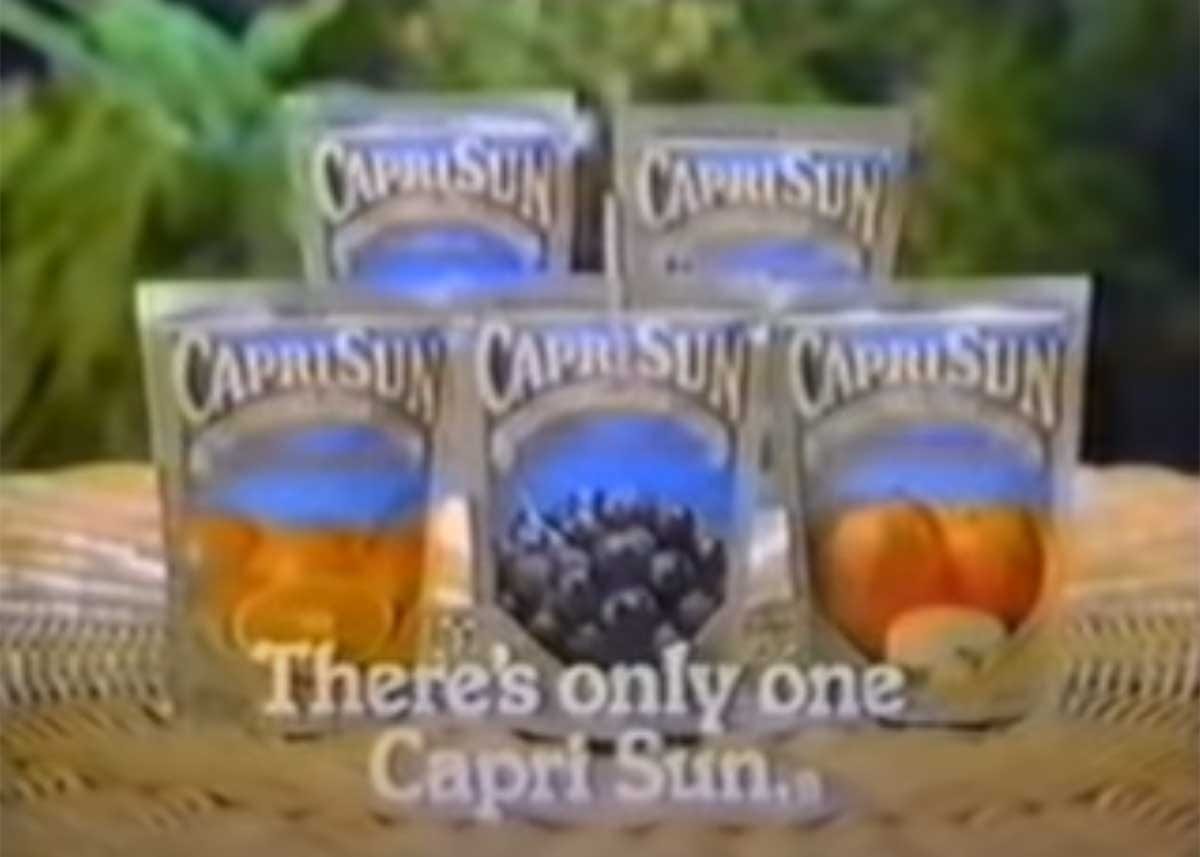 In the early 1980s, my family decided to take a road trip to Florida one spring and it would become an annual tradition for 4 years. Some of my happiest memories are from the back seat of either the family Oldsmobile as we rolled down I95 with the windows open.
One of the highlights of that first road trip was opening up the cooler to find these strange futuristic metal pouches peppered amongst the sodas. This was my first exposure to Capri Sun and as soon as I figured out how to puncture that pouch without shooting juice all over my face, I was in love (I nailed it by the 5th one). In fact, it would become a staple on every road trip I would go on for the rest of my life.
In the US Capri Sun was made available in 1981, but it was first developed in Germany back in the 1950s. Not a ton of imitators have risen up to try and claim the juice pouch crown here in the US, but that's because There is Only One Capri Sun.
This commercial for Capri Sun from 1983 is very energetic. It reminds me a bit of the commercial for Juicy Fruit gum from the era. A unique thing in this commercial is the assortment of Capri Sun merchandise, like shirts and kites, being used. I want them all.
---
Watch this 1983 Capri Sun Commercial