Hurricane (1974)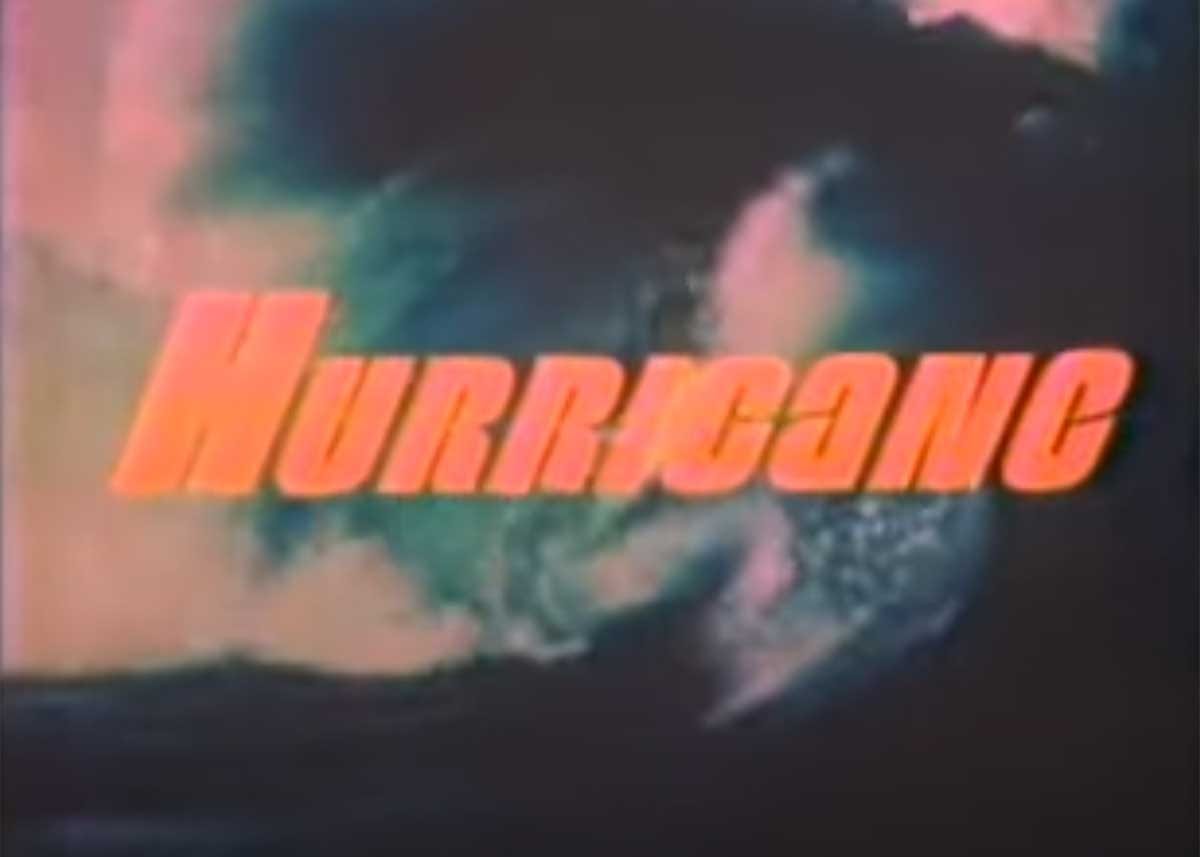 I am a big Martin Milner fan, so I naturally try and see everything he has ever starred in. One movie I have been trying to get my hands on was the 1974 telefilm, Hurricane. I finally found a decent copy on a compilation disc called, Classic Disaster Movies (Virus / Hurricane / Deadly Harvest). I watched all three and they are all worth your time, but I will talk about Hurricane today. This post is rife with spoilers, so if you plan on seeing this. Stop here, get a copy, and tell me what you think in the comments.
OK, so a Category 5 Hurricane is about to hit the gulf coast of the United States and a bunch of people from other 1960s and 1970s TV shows have been assembled to partake of its fury. So you got Adam-12's Martin Milner as this heroic pilot flying through hurricanes trying to get readings. He then sends the info back to these weather nerds lead by the Grandpa from the Waltons. There is some subplot about the lady weather nerd not wanting to be there, but it get buried under an avalanche of weather stock footage.
Milner's data tells the weather nerds that they have to order an evacuation. While some people decide to flee, others decide to have a party. This party is led by Frank Sutton who was on Gomer Pyle and who died shortly after this film was made. He does a good job in the movie playing a drunk jerk. And the direction is done well enough that you can tell he and his party are doomed.
While out flying around in the eye of the hurricane, Milner and his crew spot Larry Hagman and the mother from Arrested Development stranded on a boat. Thus begins a rescue subplot that will culminate in the heroic death of Milner and crew AND the appearance of a submarine to rescue the boat. Oh wait…Spoiler!
The film moves along at a decent pace. Although, 30% of the film is stock footage and even though the footage is faded it is still pretty nice. Eventually, the storm hits all of the main characters and the people at the party take a big hit. Frank Sutton's character's wife dies and he weeps appropriately. Martin Milner and his plane crew die in what we are lead to believe is an explosion and the people on the boat are rescued by a submarine.
It seems the Navy was really liberal with their submarine use in the 1970s. In this movie and Virus, they have submarines that do not look like stock footage. For some reason that bugs me.
Shouldn't they have more important things to do?
Well, besides the subs, I really enjoyed Hurricane despite its shortcomings. It is an amazing time capsule of 1970s TV and captures the look and feel of the "made-for-tv" movies of that era. The closest thing to this experience we have today is the SyFy original movie. The biggest difference being SyFy relies on horrible CGI while the 1970s telefilm relied on stock footage.
This disjointed overview might seem chaotic, but I tried to capture the feel of this movie in a blog post. Short, confusing, and full of stock images and non-sequiturs.
I love it.