Hulk Explorer Vehicle is Hulk Tough!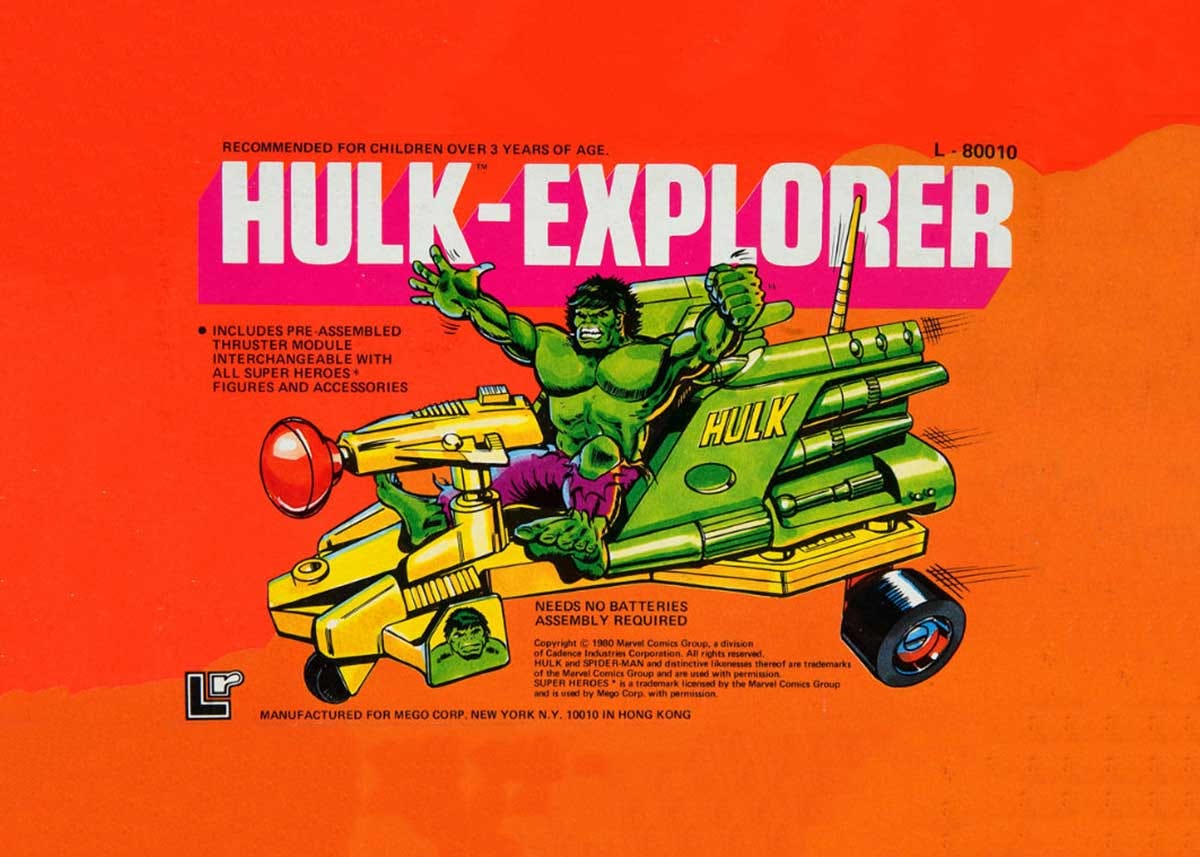 I really wish I had collected the Marvel Mego Superheroes back in the late 1970s and early 1980s. They might not have been canonical, but deep down in my kid heart, I always wanted the Hulk to have a vehicle. Now, of course, they ain't exactly cheap nowadays, but in mint condition with box, it is hard not to understand why.
The box itself is 4.5 x 7 x2.25 inches and has amazing graphics and color. The front depicts the Pocket Superhero Hulk on his Hulk Explorer and the back shows the actual toys with Hulk on his Hulk Explorer and Spider-Man in his Spider-Mobile.
If these toys look familiar, it is because they were borrowed from Mego's amazing Micronauts line of toys. I see elements of the Galactic Cruiser here among others.
Why the emerald rage beast would need a cannon to shoot at his enemies when he is the strongest there is defies logic, but as a kid having anything that actually shot something was hugely unsafe seeming. Therefore it was also the coolest thing you could have.