Homemade Advanced Dungeons and Dragons Character Sheets from the 1980s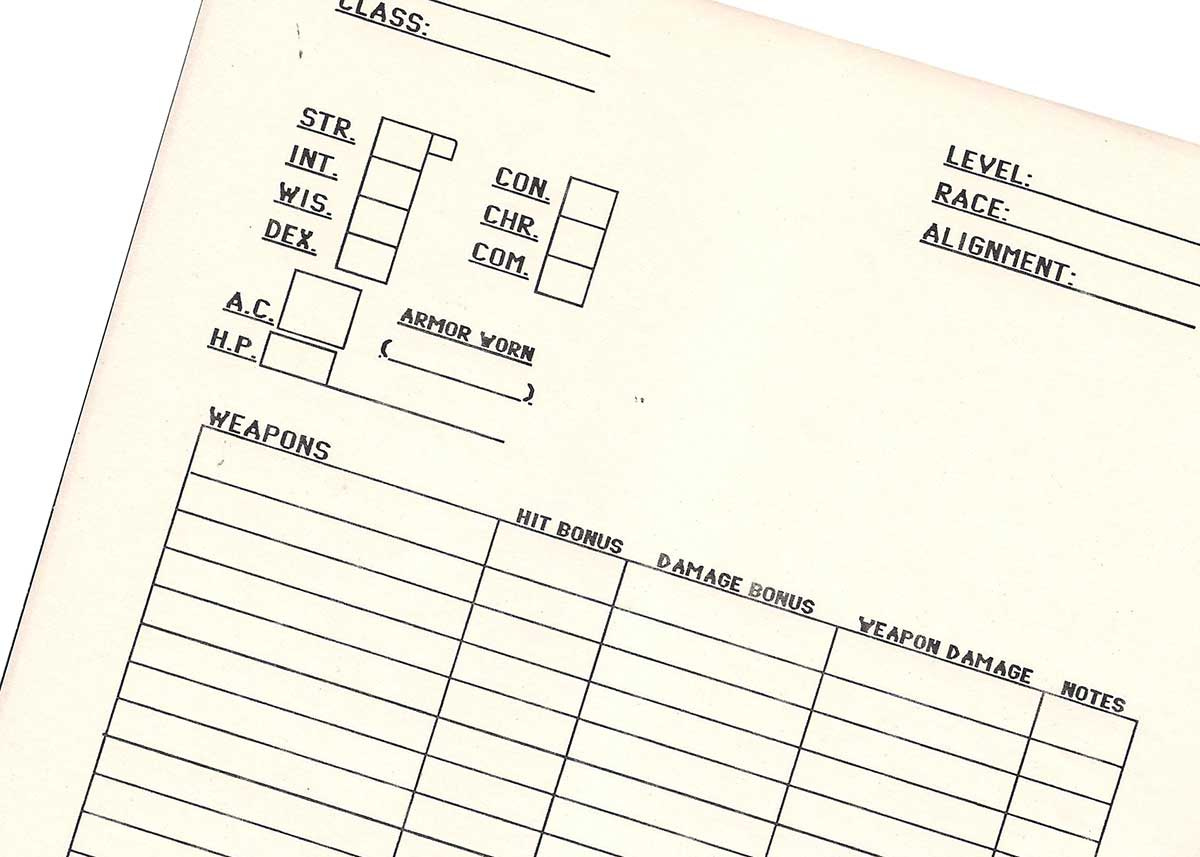 DnD character sheet quickly became a rare commodity in my group of friends. It seemed that no matter how often we were able to make a copy of the sheets at the local library, we would run out. So most of the time we were forced to take pen or pencil to paper and make our own.
I am not sure of the exact date, but at some point in the late 1980s I had access to a computer with a printer at an office my sister worked at and proceeded to make some crude character sheets for myself. I seem to remember only getting to print out a few before being told that computer ink cost money and that I should not do that.
Lesson learned.
These sheets are pretty sad, which might explain why they were never used. There is not a lot of room for stuff and they are weirdly formatted in many places (look at all that white space!).
We were going through a pets and hirelings phase when these were made I guess, which would explain the extra pages for that.
Oh and notice we used Comeliness. This is always an attribute we played with, the difference between it and your charisma made for some really interesting roleplaying opportunities.