Heinz Ketchup Limited Edition Retro Glass Bottles Hit Store Shelves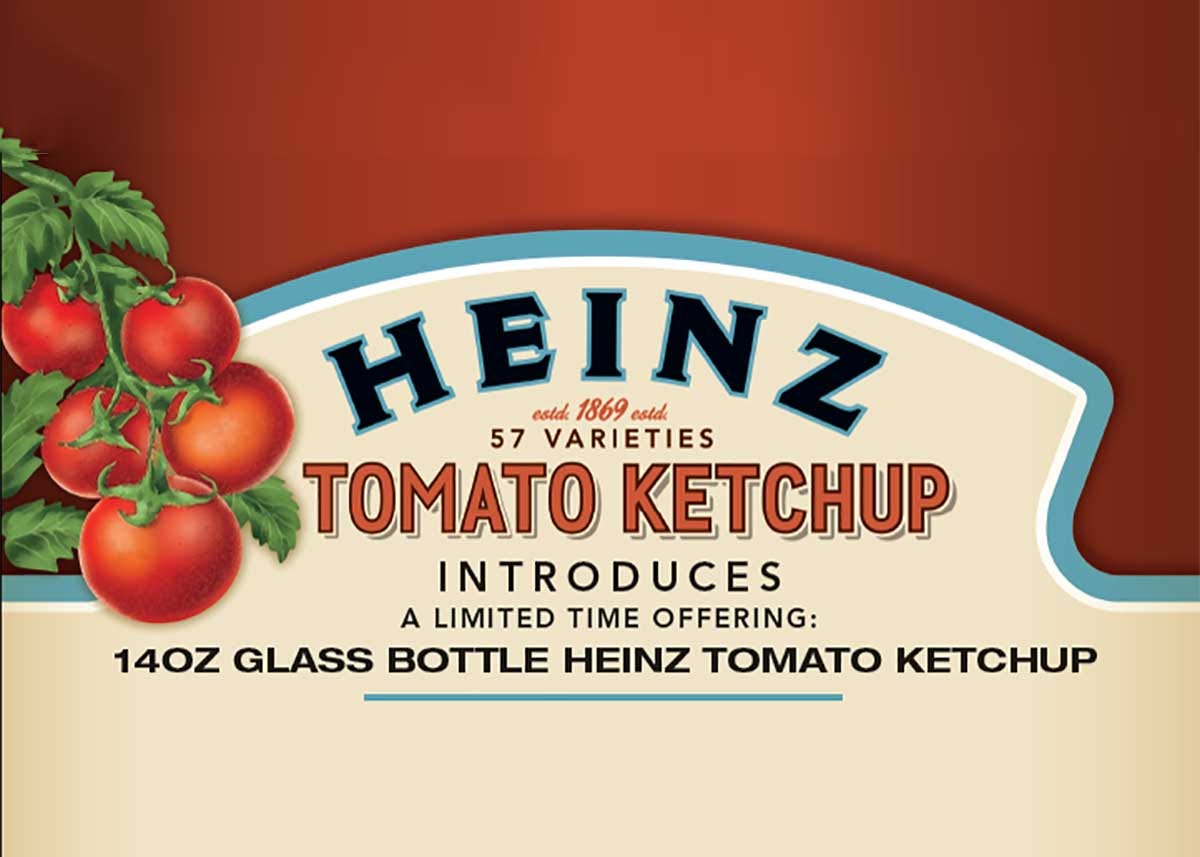 Do you remember as a kid they had these cartoon PSAs where kids were being shamed into not "covering" their foods with extraneous things? I actually had a friend who bought into that and would recite parts of the commercials, word for word, whenever we "drowned" our food. We were young, and at the time it was cute, but when we hit our teen years it started to get a little crazy. This guy was becoming a study in food minimalism. He enjoyed eating, yet he was missing out on some great things. But change was on the horizon for him and it came through the actions of one of my family traditions.
Every time summer would hit, my family would suddenly get this strange urge to get in the car and drive to Fort Lee, NJ. Why Fort Lee? Well, that was the location of our favorite Hot Dog place, Callahan's. I had been going there since I could remember and one summer in my early teens we got the urge and piled into the car. My condiment-less friend was over at the time, so he also had the honor of coming with us. We both got hot dogs and cold sodas and would split an order of french fries. Without thinking, I did what I always did at Callahan's and I covered the fries in ketchup (you would eat the fries with a wooden spear for neatness) and brought them back to the table.
My friend was livid, but at the same time was very polite and did not fuss (good job parents). I apologized and tried to identify any fries with no ketchup, but I love ketchup and was liberal at the condiment station. Eventually, I found a few that had a little ketchup and he begrudgingly accepted them.
You could see the change immediately. He got a just a little taste of ketchup, something he had avoided for years and the experiment in food minimalism was over. Ketchup had won the day! From that point on, ketchup returned to his life. As you might know ketchup is the perfect gateway condiment and soon he was blasting all his food with all of the spices of life. He was alive!
Why is this important? Because Spring is here and while Callahan's is gone, my love for things smothered in ketchup continues. That is why I was extremely pleased to see that Heinz, the ketchup I grew up with, is giving some retro love to their classic brand with a new vintage style label and the return to stores of its iconic glass bottle.
A little history, when Heinz Tomato Ketchup was first introduced in 1876, it was bottled in clear glass, so that you knew it was pure tomato ketchup. Back then it was in normal bottles, but several years later it would move to the world-famous octagonal bottle. In 1983, the squeezable plastic bottle was introduced and the glass bottles days were numbered. The glass bottle was sold in stores until the 1990s, when it was replaced with the squeezable plastic bottle. Restaurants can still get the classic glass (which is where you have seen it still), but stores have not been carrying it.
So for a limited time, Heinz is putting in stores the iconic bottle with a brand new retro-style label that is done in the style of a vintage seed packet. If your a ketchup fan of any type this ought to make you smile.
If you are a fan, ketchup is one of those things we tend to take for granted, but it is something that should be celebrated boldly and proudly. So if you are planning a summer BBQ or just want to bring some retro class to your daily meals, pick up a bottle or four of the Heinz Ketchup Limited Edition Glass Bottles. It will look great on the table and it is a great opportunity for you to teach the younger people in your life the secret for extracting ketchup from a bottle (hint: hit the 57). They will only be available until August, so supplies are limited.