Happy Holidays from your Local Hardware Store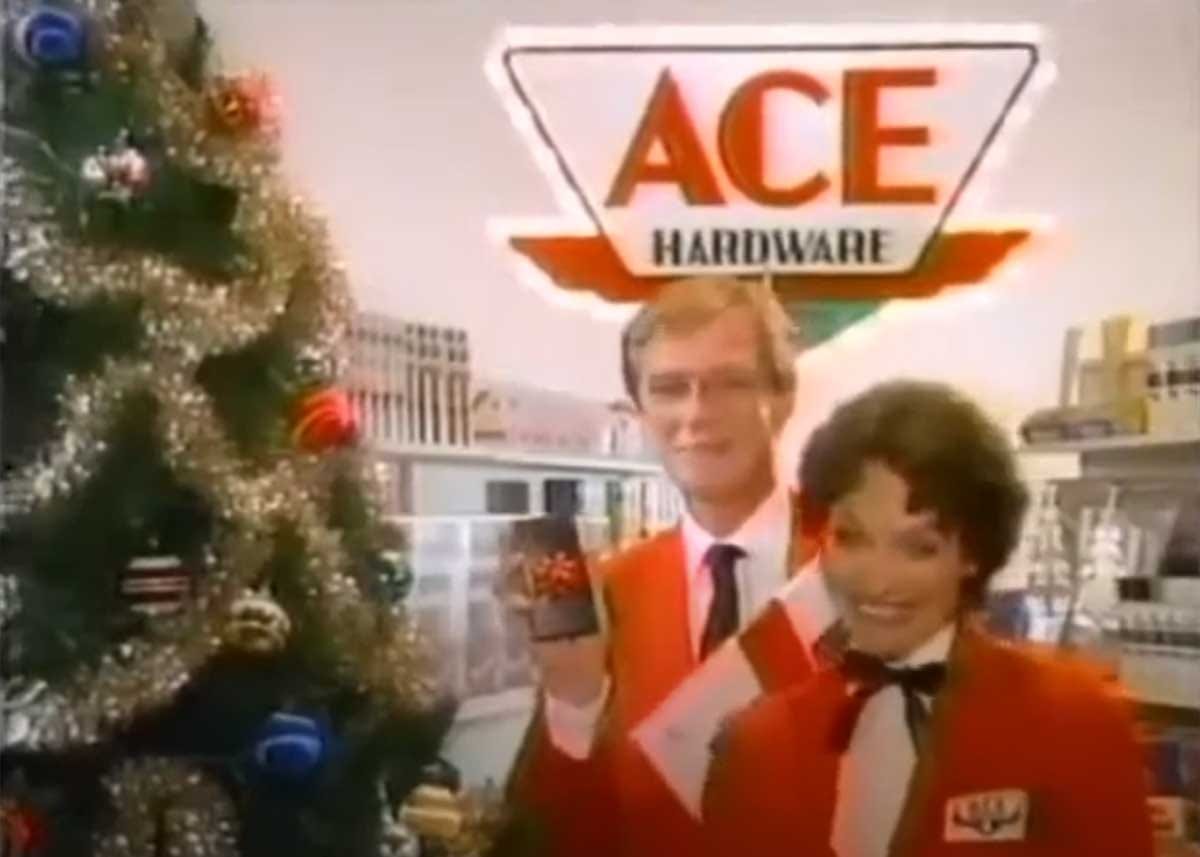 When I was younger, a trip to the Hardware store was always an important part of the holiday season. It usually happened right before my parents decided they were going to put up the tree and knowing we were going always caused waves of excitement to run through the house.
Our hardware store was independent and in our downtown, but we still took the station wagon. Once there we all separated though. I would run over and stare at the lights, my sisters would go over to the holiday decorations and my parents did whatever the heck they came to do. That usually meant replace or add to the holiday decorations and of course, buy an extension cord or two (we always seemed to run out of them).
Before we left we would browse the real trees they had available and my Mom would pick out a pine wreath. Then we would drive home the car smelling of pine and hardware store stuff.
It was a time when the hardware store was a pillar of the community and it was a sad day when it closed after struggling for years against the big box store that had come to our area.
When I see this ad, I can't help but think back to the good times I had at "Bob's Hardware" and how it helped make our town a little merrier this time of year.