Get Your Elvis Movie Cartridges??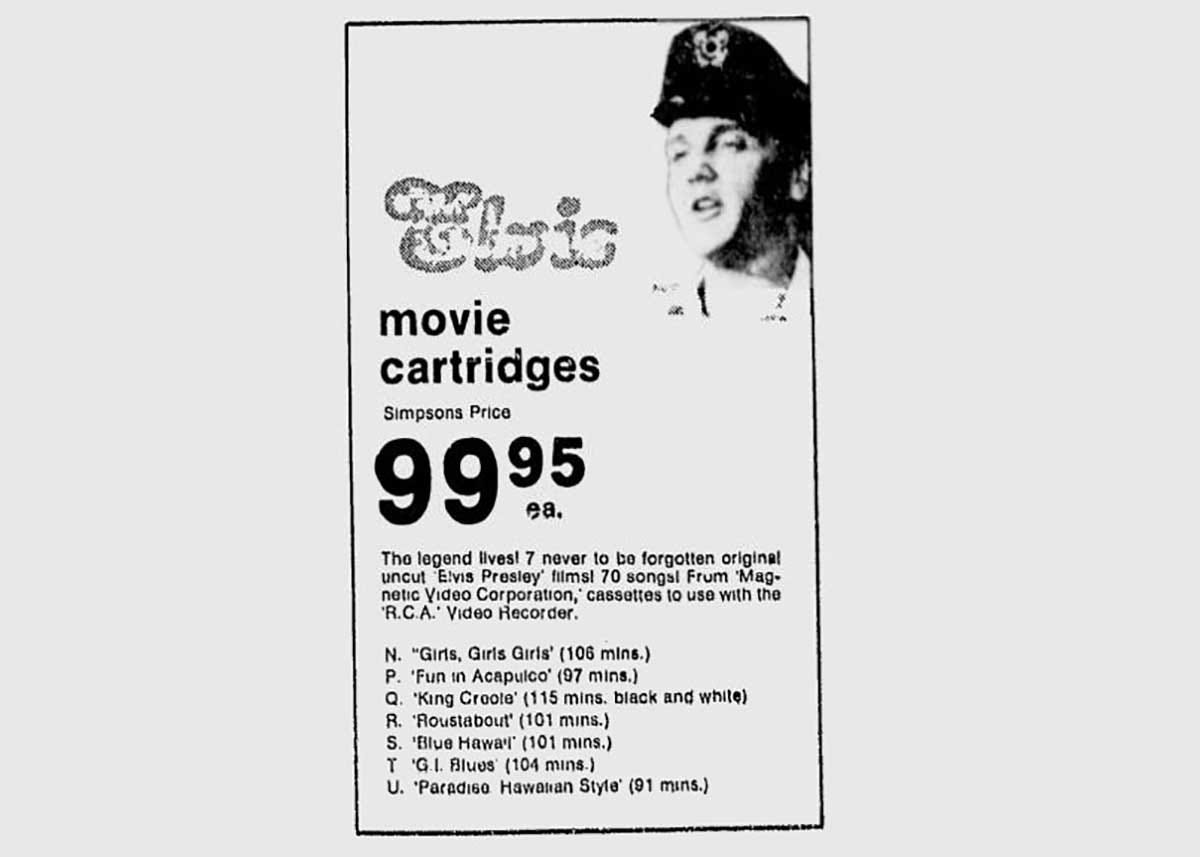 This ad is from 1978 and it caught my eye because of Elvis, but it is so much more interesting when you look at the details. Almost 100 bucks for an Elvis film is a lot of cash, but pretty normal for the time. What I find most interesting is the term "movie cartridges".
I have never heard a retailer calling them cartridges, then below they call them cassettes. That made me wonder if this was an advert for something I did not know about? Something like the Elcaset, but I don't think so.
I think they were just all over the place on their terms. The late 1970s were magical times.