Frankie Avalon for Sonic Drive-In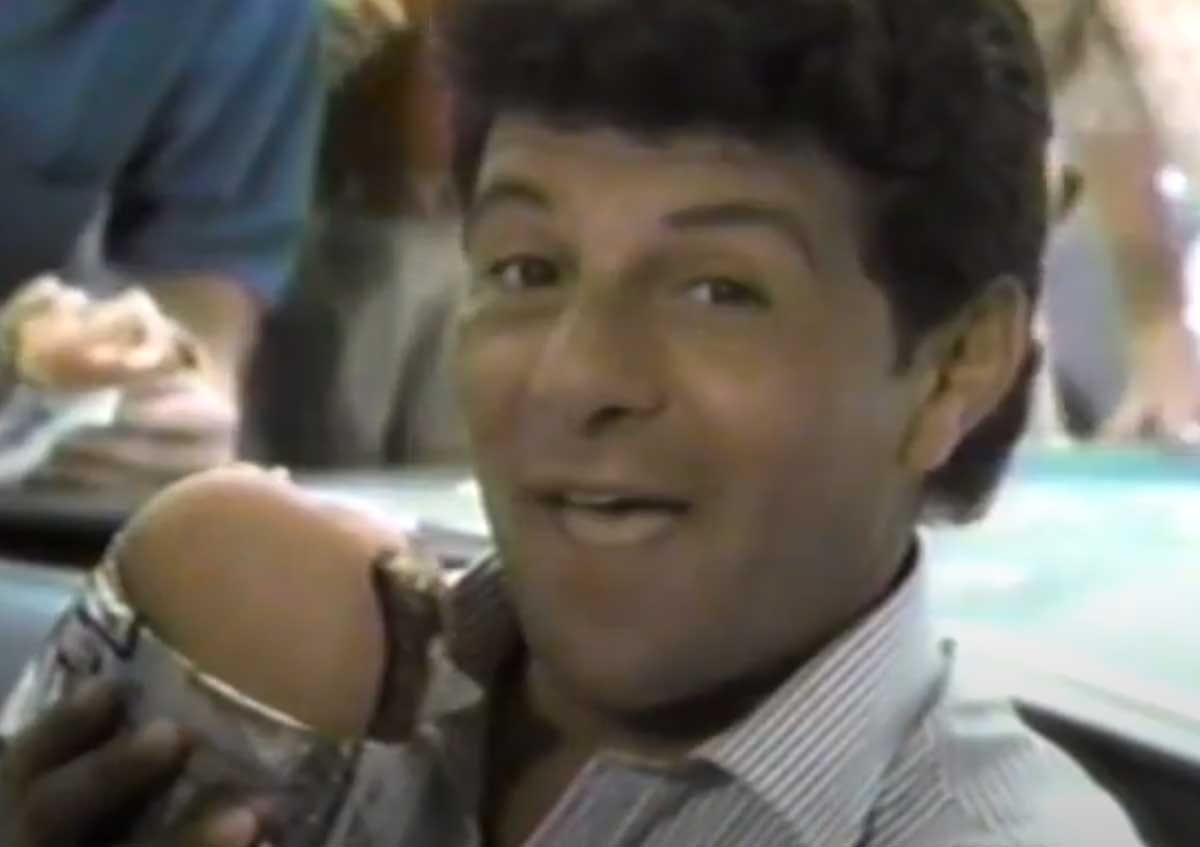 Frankie Avalon was kind of a big deal in our house when I was growing up. I watched a lot of his movies with my mother and when his now-classic, "Back to the Beach" came out, we saw it in the theater twice! Since we were such fans, it should not be a surprise to learn that Frankie was a very effective spokesman to us.
We did not have a single Sonic near us, but we were visiting a distant aunt when this commercial came on the television. A drive-in! Fast Food! With a 1950s vibe! I instantly turned toward my Mother who was already looking at me with that "we gotta go there" look. We asked my aunt were the Sonic was, but she has never heard of it since she was not a fast food eater. We checked the yellow pages and couldn't find one in her area, but the germ was planted.
A decade later, after moving to California, I learned that a Sonic had opened 2 hours away and finally fulfilled a family quest. My mother was not with me, but I called her to tell her where I was and to remind her of this Frankie Avalon commercial. She laughed and stayed on speakerphone the entire time while I enjoyed a cherry coke and a cheeseburger in the way too hot mid-day California sun.