Discover more from The Retroist
A Retro Podcast, Blog, and Newsletter.
Fiesta Fruity Pebbles Bowl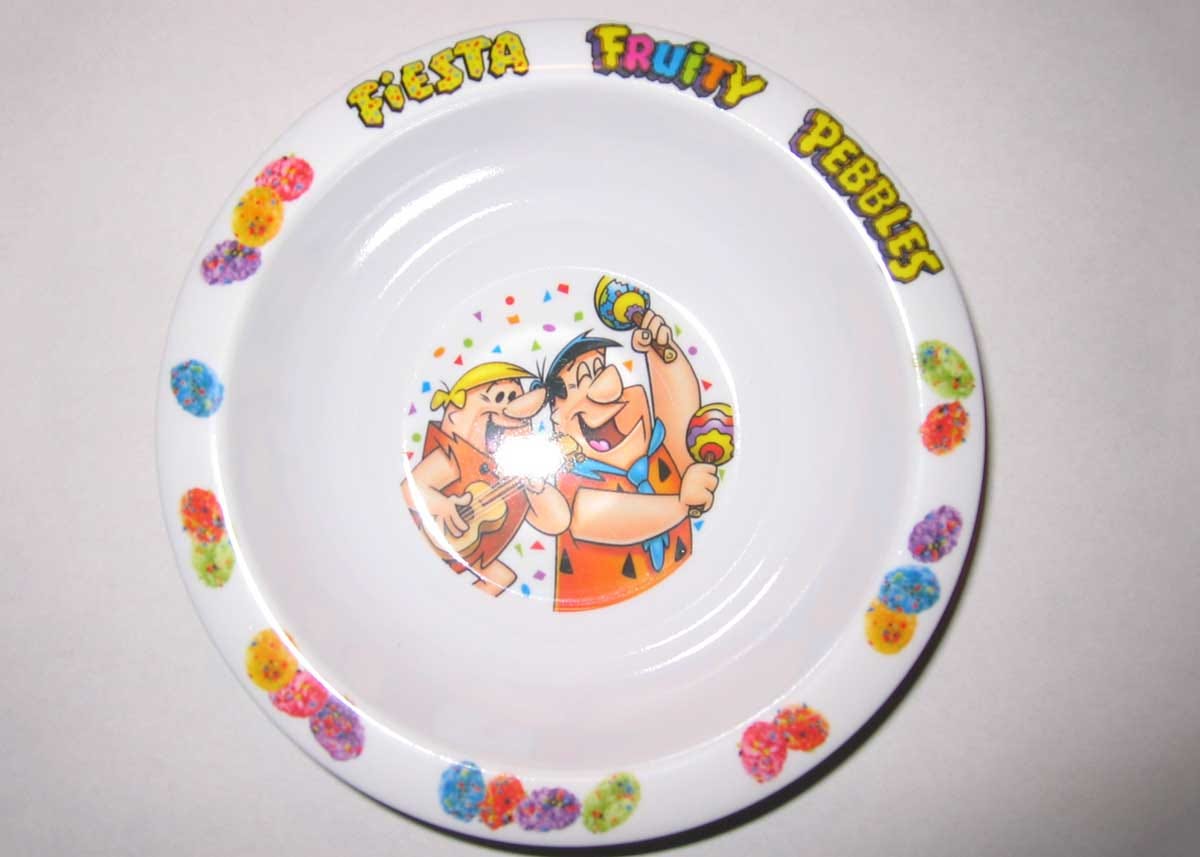 Just to follow up, I did get my Fiesta Fruity Pebbles Cereal Bowl and it is everything I have always wanted in both a cereal bowl and a life-mate. Plastic, shallow, and with a smiling picture of Fred Flintstone playing the maracas on its bottom.
The bowl is on the small side, which will be good for portion patrol. According to the underside of the bowl, it is not microwave safe, but it can can be placed in the top rack of the dishwasher.
I love a good cereal premium and this one ticks all the boxes for me. It is good quality, it has prominent character branding and it is something (a bowl) that I will use regularly.
Offers like these are getting rarer as kids eat less cereal and the world goes more digital, so I am going out of my way to get any that find their way onto or into a cereal box nowadays.