Feeding the Deer at Niagara Falls' Marineland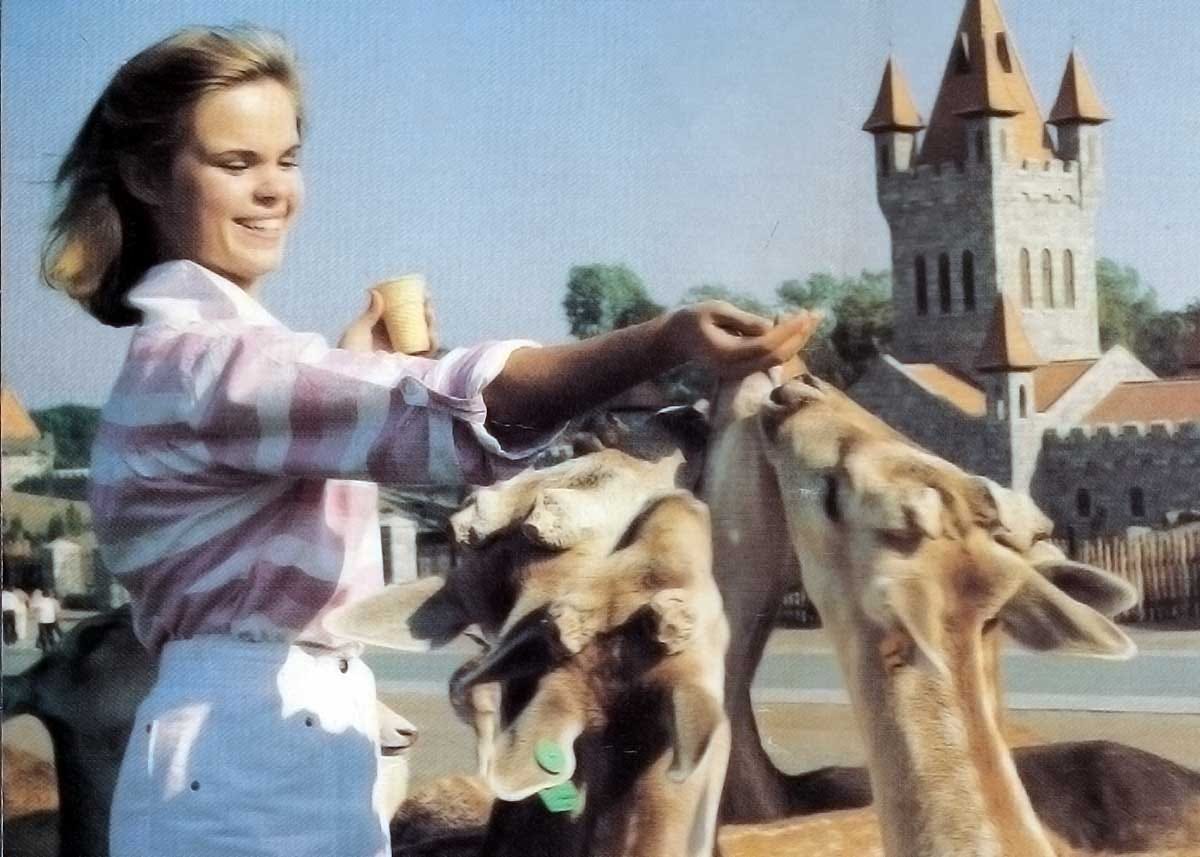 In the 1980s, my family took a memorable trip to Niagra Falls. We stayed on the Canadian side and in three days managed to pack a week's worth of attraction into our itinerary. One of the places we went to was Marineland. I remember very little of the visit, save for the deer.
They were all standing around in this open area where you could buy food for them. Then you take your food and venture into the deer who proceed to mob you. It makes for hilarious photo opportunities, but after a few minutes on that hot summer day among the deer, it started to feel wrong. The deer looked unhealthy, some of them had open cuts on them. After noticing this, feeding them felt like cheap entertainment.
I try to remember how funny it was seeing my sister almost trampled to death by unruly and hungry deer. As a younger brother, that is always going to stick with me, but when I shake that from my mind, the experience feels hollow and cruel. I have not been to Marineland since this experience, but I hope in the intervening years, if they still have the deer, that things have improved, that the experience is more controlled, and that the deer are happy and healthy.