Every Kid Wanted this Hot Wheels Belt Buckle back in 1983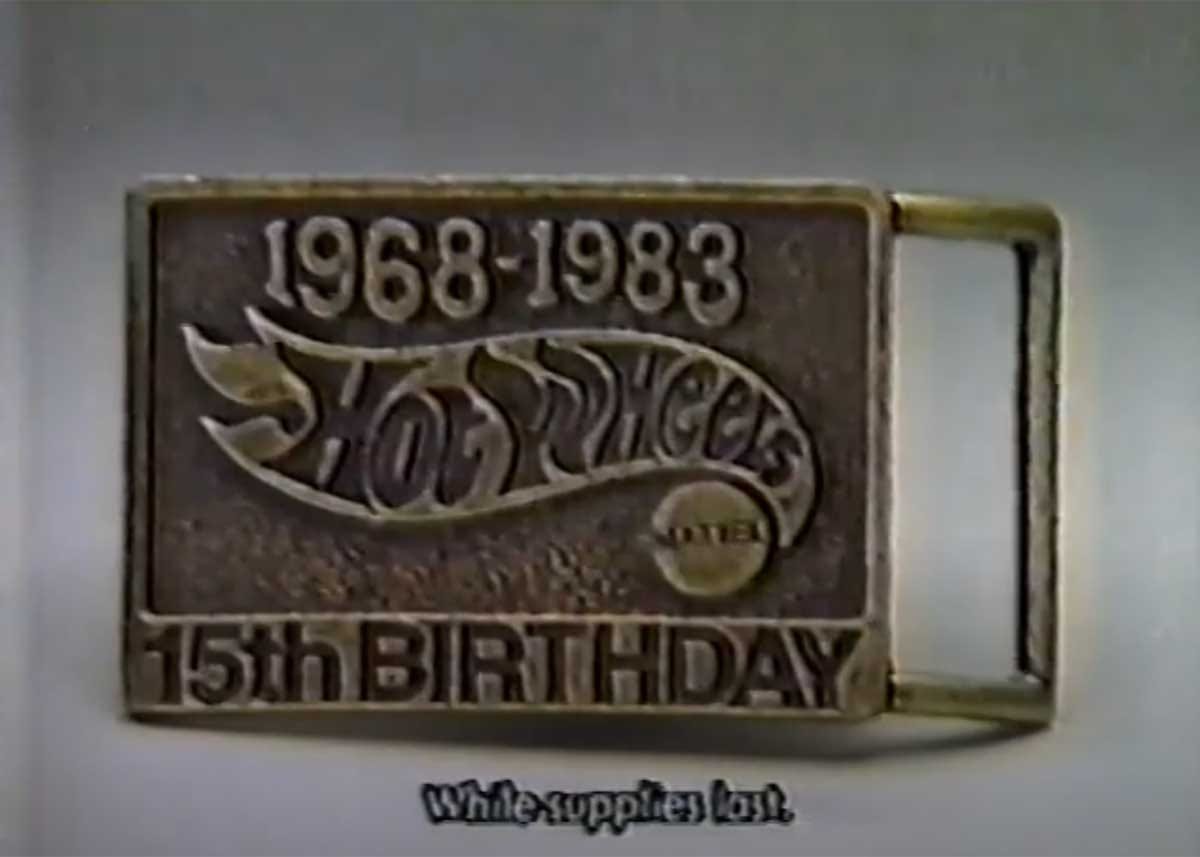 I come from a fairly sensible family when it came to buying clothes. My Mother planned ahead. Knowing I would outgrow pants and shirts and would often size up so that I had room to grow into things. As a consequence of her smart thrift, I almost always needed to wear a belt when I received a new pair of pants.
This turned me into a bit of a belt buckle collector as a kid. Just about anything tied to a toy or cartoon that I liked, I had a buckle for, including this Hot Wheels belt buckle you see in this commercial.
Watch this Hot Wheels Belt Buckle Commercial
Unfortunately, even though I tended to hold onto most of my toys, I was not thinking about my clothing. Eventually piece by piece and buckle by buckle, they all went to goodwill, or to some other kid. I am not sure when my Hot Wheels Belt Buckle went away, but it did.
I still have one buckle though, I found it in the bottom of a bag that was supposed to be donated, but was left in the basements for decades. It features E.T and although the belt was cracked and destroyed, the buckle survives. I just need to get a properly sized piece of leather to attach it to.
Who knows, maybe it will inspire me to collect all the ones from my youth.