The ET Board Game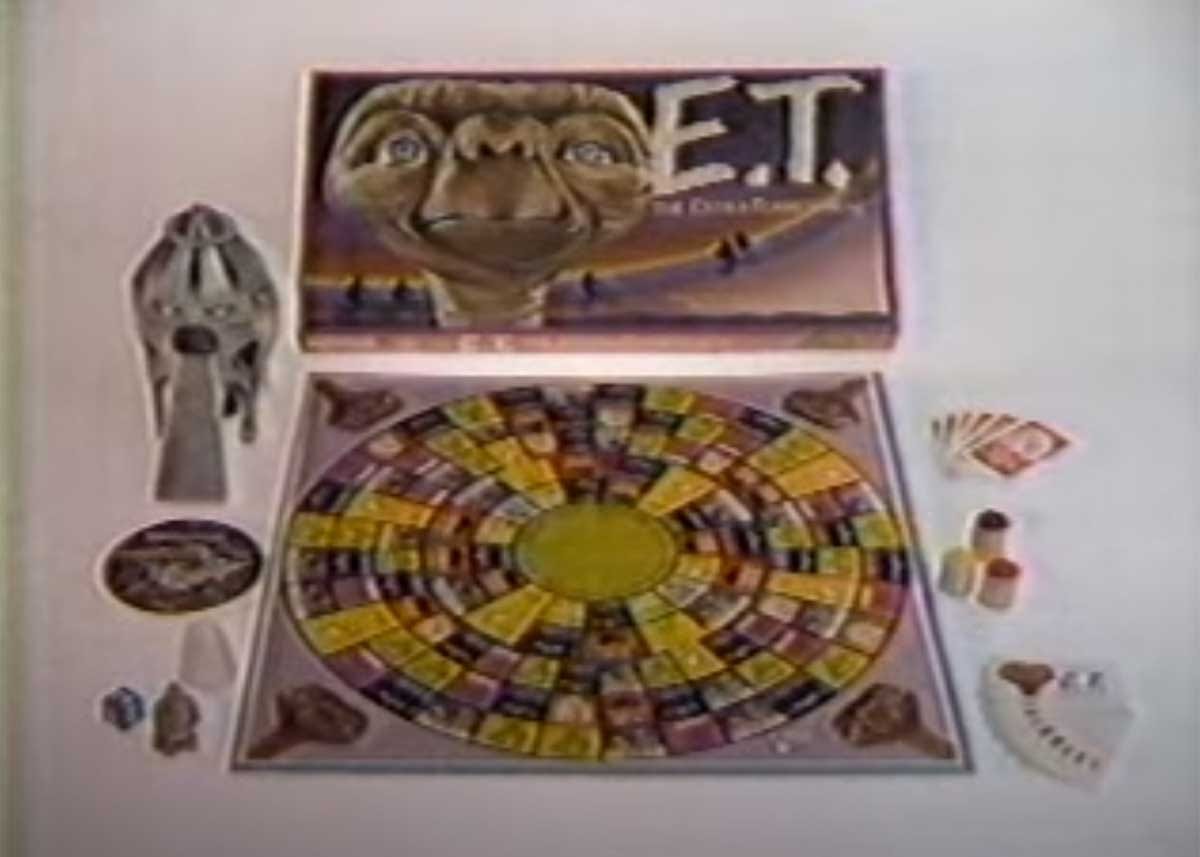 You gotta love that 1980s rainbow motif. We all know what a "huge" hit the ET video game was for Atari, but how many of you ever played the ET board game? In the game, you and your fellow E.T.s make their way around the board, trying to build an intergalactic phone. Which is represented by a circular jigsaw puzzle in the center of the board.
The game wasn't a huge hit, but it was successful enough. From what I remember, when I played it with my E.T. geek cousin, the game was just OK. But the E.T. Pieces themselves were super awesome. We used them as an extra race in the Star Wars Cantina. Don't mess with the Aliens from Brodo Asogi (yes, I am that kind of nerd), they got glowing fingers and wicked cool powers.
Enjoy this amazing commercial for the ET Board Game
On a more serious note. Sure this wasn't the greatest board game ever made, but at least it didn't destroy Park Brothers and bring down an entire industry.