Don't Skip Breakfast! Listen to this late Seventies' PSA and have a Quickfast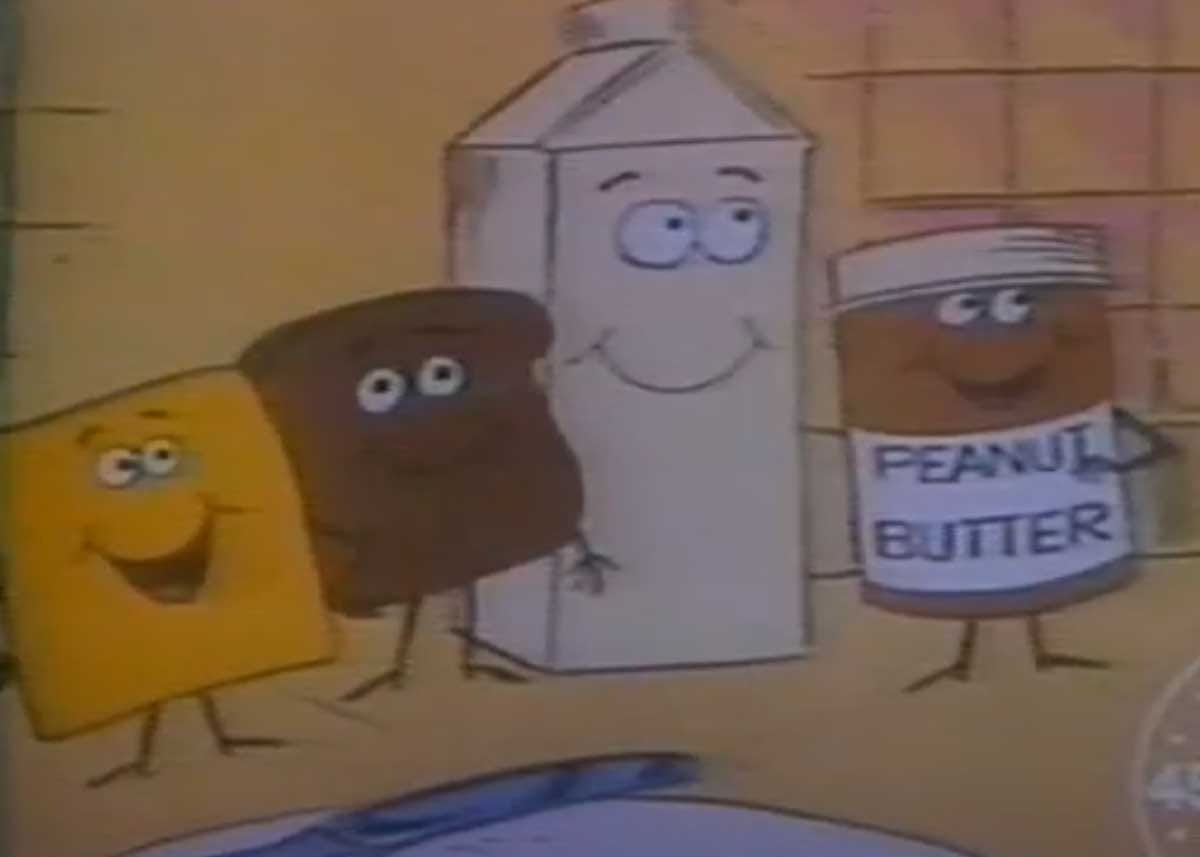 I watched a lot of Saturday Morning Cartoons and the Public Service Announcements they ran during them really worked on me. I always listened to Timer and never Drowned my Food, so it should not be a surprise that I know exactly what to do when I am in a rush in the morning. I make a Quickfast!
This particular but of life wisdom started being broadcast in the 1970s as part of ABC's Bod Squad but was still being shown well in the 1990s when I most likely encountered it. In it, a young girl is about to run off to school without eating anything, which is a giant "No No". So the Bod Squad, along with some anthropomorphic food sets her straight. Why leave the house when in under a minute you can slather some peanut butter on toast and wash it down with some milk?
I had that exact food combo hundreds of times in my life and it was a staple of my high school years when I just couldn't pull myself out of bed. A lot of PSAs are enjoyable to watch nowadays because they can seem a bit heavy-handed or preachy, but to many of us, they really did entertain and inform.